List of Best 4 Free Data Recovery Software
People encounter data lost everyday. Don't panic. Many free file recovery tools exist that can help you get back accidentally deleted files. These data recovery programs can recover lost files from hard disk drive, external hard drive, USB flash drive, memory card, SD card, CF card, XD card, digital cameras, and mobile phones etc. Below is a list of the best free data recovery software. With one of it, you can perform data recovery easily.
Recuva is definitely the best data recovery freeware available. It is very simple to use. A wizard will ask you what type of files like pictures, music, videos, documents, or other files you need to recover, and let you set the search location. Any files found will be listed, and users can preview the scanned images. Recuva can recover deleted files from hard drives, external drives, and memory cards etc. It is a Windows-based tool, which works well on Windows 8, 7, Vista, XP as well as old versions like 2000, NT, ME and 98.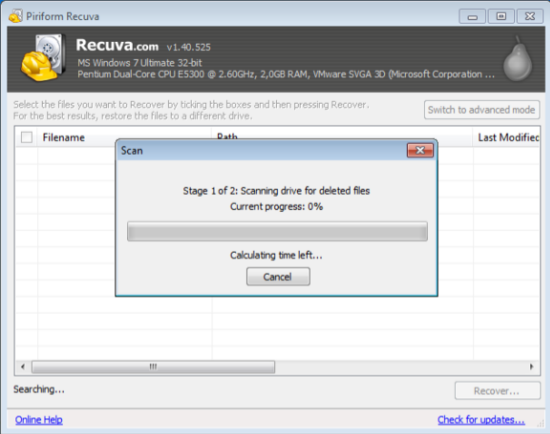 PhotoRec is extremely powerful and free data recovery software for users. It runs almost all system, including Windows, Mac OS X, Linux, DOS, and more. PhotoRec will drive into your disks in a safe, read-only mode and ignore partitions and file systems in an effort to search for deleted files. It supports data recovery from hard drives, optical drives, and memory cards.
Restoration is another data recovery freeware that operates well in Windows system, supports Windows Vista, XP, 2000, NT, ME, 98 and 95. It is a small, fast and easy to use free file recovery program which requires no installation. What's more, there are no cryptic buttons or complicated data recovery procedures. Everything you need is on one and straightforward program window.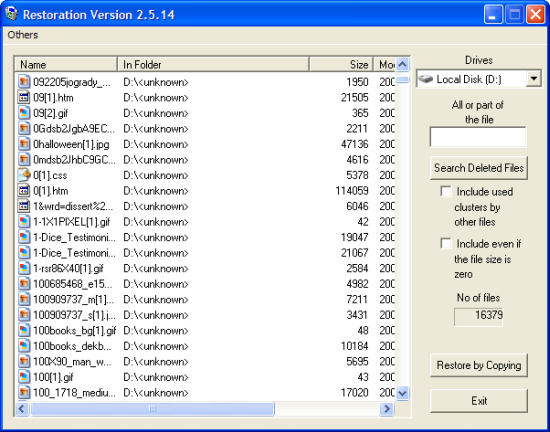 Pandora Recovery is another excellent free file recovery software program. It is very simple to use and a more advanced "Surface Scan" is available to recover more files than the standard search. Pandora Recovery can undelete files from hard drives, memory cards, etc. Actually, any storage devices that can be connect to PC is supported.
None of the free data recovery software satisfy you? That's OK. Here is another great option, Jihosoft File Recovery. The tool offers quick and high-quality data recovery service, however, cheap price, for only $49.5. Once you have purchased one, you will enjoy:- Precise and flexible data recovery ability
– Transparent money back policy
– 24hr online service support
– Life-time free product upgrades
Besides, you can first download a trial version at no charge.