11 Best Role-playing Games for iPhone and iPad in 2019
If you feel bored and want to kill your leisure time, it is a hunk choice to play the MMORPG games on your iPhone or iPad. The MMORPG is more than a game; it is also a social networking platform or a communications service, where you can get in touch with many different people from all walks of life. The iPhone and iPad have excellent configuration and performance, which would bring super game experience to you when you are playing MMORPGs for iOS. Here are 15 best MMORPGs for the iPhone and iPad in this article, you can read them one by one and pick out those you are interested in.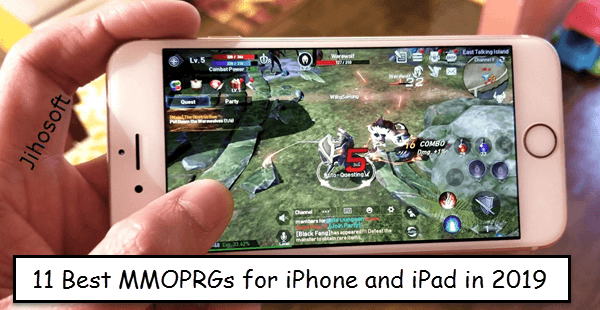 Bonus Tip: Want to archive videos and data of your playing MMORPGs on iPhone or iPad? You can always use Jihosoft iPhone Backup Extractor to get the game videos or data out of the iPhone or iPad backup and share them to social media sites.
1. Legacy of Destiny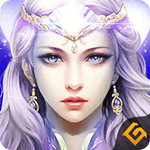 With a rating of 4.8 on App Store, Legacy of Destiny is put in first place in this list of best MMORPGs for iPhone and iPad. It is a romantic game with a neoteric marriage and wedding system. You can marry someone in this game and fight with him or her in the open world. Also, you can chat with other players and share items with your friends to help each other. To level up, you need to do daily quests, take down bosses, and perform other missions to gain experience and equipment. The offline autoplay system makes your path to upgrading more convenient, and the free trade system enables you to purchase the stuff you need or sell what you have to gain profits. There are also various fabulous mounts and wings waiting for you.
Download: Legacy of Destiny
2. Last Day on Earth: Survival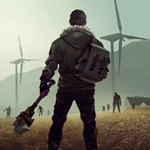 As one of the best MMORPGs for iOS, Last Day on Earth has a rating of 4.6 from over 17.3k users. When opening this game, you will plunge into a completely different world. In that world, you are a survivor of an unknown infection which has made most human beings turn into zombies. You need to do anything to survive in the ruins of the world. Collect all available resources to keep yourself in good condition and create weapons to kill endless zombies or protect yourself from other survivors' raid.
Download: Last Day on Earth: Survival
3. Toram Online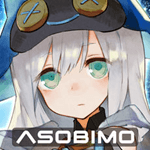 Want to explore a world in 3D to your heart's content? This MMORPG for iOS will take you into a vast and gorgeous 3D world. This application has a rating of 4.6 on the App store from around 6.1k players. The main attraction of this game is that it is extremely free. You can feel free to create your own character, choose your own fighting style, and find your own battle style. All of these are based on your personal preferences. As an MMORPG, this game allows you to form a party with your other players or summon a partner from your sub-characters.
Download: Toram Online
4. Dark Legends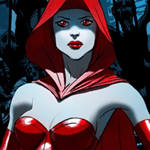 If you have ever played the Pocket Legends which is known to veteran MMORPG gamer and appreciate it, you must not miss this MMORPG on your iPhone or iPad, as these two games are from the same developer – Space Studios. Open this game, and you become an immortal vampire with tremendous courage and strength. All you need to do is to destroy any enemy that stands in your way to the peak of Vampire society by collecting deadly weapons and powerful gems. In this game, you can play with millions of other players across the globe.
Download: Dark Legends
5. Lineage 2: Revolution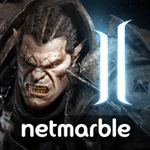 If you like excitement and adventure, Lineage 2: Revolution is your game of choice. This game is among the best MMORPGs for iPhone and iPad on the App Store, with a rating of 4.5 from more than 26.3k users. It offers stunning visual effects and rich PVE and PVP gameplay. In this game, you can fight with other players to conquer dungeons and take down boss monsters. You can also duel with other players.
Some features of this game are:
Users can battle other players in real-time massive PVP battles.
Users can enjoy an unparalleled and stunning visual feast.
Users can fight with up to 200 players on a single screen.
Download: Lineage 2: Revolution
6. Dawn of Titans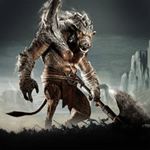 This MMORPG for iOS has a rating of 4.5 on the App store with over 25.7k users. It is a free app. You can build your own kingdom and command thousands of troops to fight enemies. You can also unite with your friends to conquer other kingdoms. With continuous campaigns and alliance events, you will fill your leisure time with richness.
Download: Dawn of Titans
7. Order & Chaos Online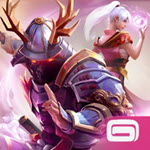 You will be given a chance to venture into a vast fantasy world together with thousands of other players in this awesome MMORPG on your iPhone, iPad, or iPod touch. This game has 5 races for you to choose from. If you want to try each race, you can create up to 5 different characters to play. You can customize the gender, appearance, class, and talent of your characters to make them unique. This game also has various maps, including dark forest, jungles, mountains, deserts, etc. You need to interact with other players to accomplish specific tasks.
Download: Order & Chaos Online
8. Crusaders of Light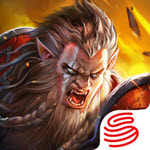 This MMORPG on the iPhone and iPad is a game about "Guard". You need to protect your land from being occupied by demon hordes. This game offers 5 characters to players, including Ranger, Warrior, Mystic, Paladin, and Elementalist. Each of these characters has its own unique strengths and talents which you need to utilize appropriately to battle boss monsters or compete with other players. The most attracting part of this game is its social system. You can chat with other players by the integrated voice-messaging system, take in-game selfies, and share your memorable moments with others on social media.
Download: Crusaders of Light
9. Goddess: Primal Chaos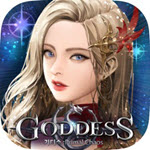 You will join epic combat in this real-time 3D action MMORPG on your iPhone. This game allows you to choose from 3 classes of heroes (Summoner, Warrior, and Bloodline) to start your adventure. You need to carve a bloody path to victory by battling the dominating Tyrant and millions of online players. In this process, you have to upgrade your heroes by collecting rare blades and rings and equip them with mounts, swords, gears, and wings to make them stronger. Because in this era if chaos, only the strong can survive and conquer the world.
Download: Goddess: Primal Chaos
10. Rangers of Oblivion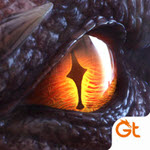 This MMORPG for iPhone and iPad transforms its users to heroic rangers. You have to hunt down hundreds of fierce monsters and beasts to save the battered land. You can do it alone or together with other players. As you level up, you will witness your appearance gradually change, or you can customize your look with different in-game costumes. A good ranger cannot lack a desirable weapon. In this game, you have up to 6 types of weapons to choose from – Greatsword, Longbow, Lance, Twin Blades, Armored Gauntlets, and Staff. Next-gen 3D visual effects and ever-changing environment system make the world more immersive.
Download: Rangers of Oblivion
11. Celtic Heroes 3D MMO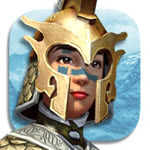 Celtic Heroes 3D MMO is a free eye-catching MMORPG for iOS. It showcases a magnificent 3D world full of magic, warcraft, and adventure to its players. You can start your journey with choosing from 5 character classes to play, including Rouge, Druid, Warrior, Mage, or Ranger. During the game, you can earn gold and weapons by fulfilling tasks and beating monsters and trade them with other players. Now, it's time to join thousands of players to fight against dark forces.
Download: Celtic Heroes 3D MMO
Conclusion
Above all are the 11 best MMORPG games we summarized for you. Each MMORPG has its own gameplay and systems. You can choose one or more games from this list to download and play on your iPhone or iPad. But please bear in mind that it is harmful to your health if you overindulge in MMORPGs, so remember to arrange your time reasonably. If you have any other MMORPG on iPhone or iPad, please share it with us in the comment section.