Top 8 eBook/ePub Readers for iPhone/iPad in 2019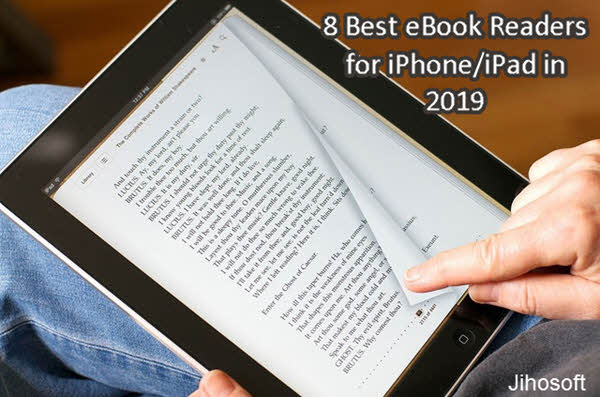 Do you hunger for reading more and more books? If so, then you are an outstanding person in this modernist era. But, we all know the current technically advanced and busy lifestyle of human has limited the leisure time activities out of the mobile world. We used to do activities like playing games, watching movies and chatting with friends to spend our free time. However, we can still continue our hobbies through these digital products, but in a different way. Then, how can you become a book addict through an iPhone or iPad? Don't worry. As one of the world's best mobile developers, Apple has introduced so many ePub readers for iOS devices. So, still, you can keep your eyes on attractive stories through beautiful words by using the best eReaders for iPhone/iPad. Thus, let's start our journey of getting to know these 8 best ePub/eBook readers for iPhone/iPad in 2019.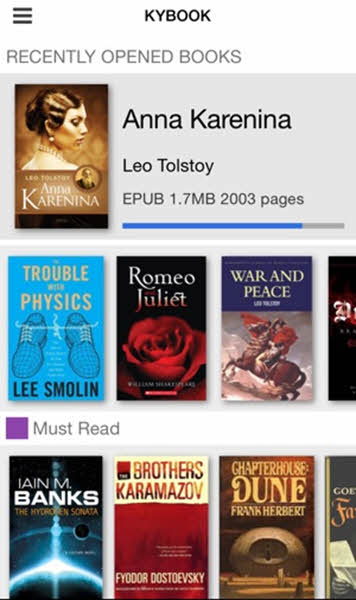 If you are searching for an excellent reading platform for eBooks, then this is an ideal platform. Actually, it provides an eye-catching reading interface to users. Furthermore, the user-friendly categorizations can improve the readability of the files inside the eLibrary. But, since it is basically developed by targeting the read library in the hosted OPDS format, it is a little complex task for users to import or copy outside reading sources.
This awesome free eBook reader for iPad can be used as a multipurpose mobile platform to open a number of file formats. So, it not only supports ePub or eBook but also can be used as an ideal solution to read HTML files and MS files as well. Overall, FBReader is one of the best ePub readers for iOS, Android, Windows, and many more operating systems.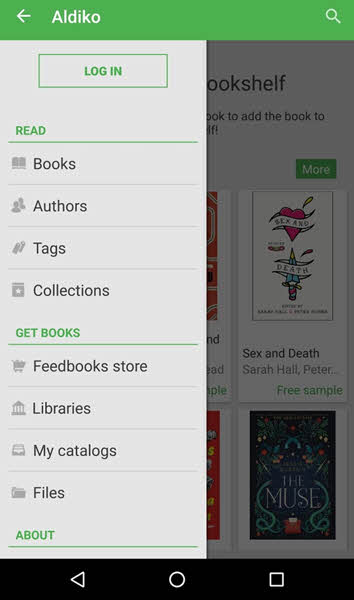 When you are exploring an excellent eBook reader for iPhone/iPad, you will find this one in various places. Simply, Aldiko and FBReader are similar in functions. So, this tool can also support several file formats. Further, if you need to search for new books, it offers a collection of payable or free bookshelves for you. Thus, it has eased off the effort to find out interesting books and then copy or import them into your iPhone or iPad ePub reader.
Bookari is now easy for you to make notes and organize your preferred eBooks as you want. The amazing thing is that this ePub reader is both for iOS as well as Android devices. Like most similar tools on the market, it also supports several formats for opening, editing, and reading books under certain conditions.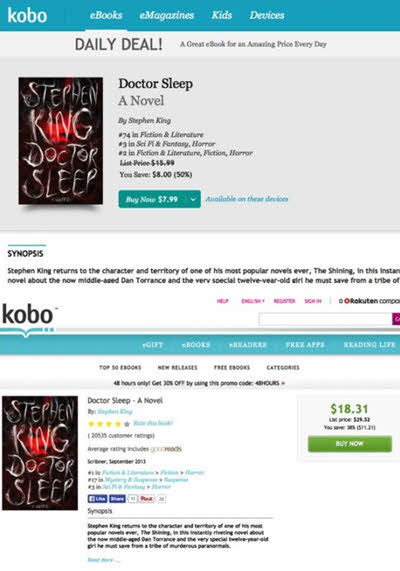 Are you willing to go beyond a mobile tool when enjoying reading books? If yes, this is an ideal website for you because it supports so many OSes including iOS. Once you visit this website you will be able to read books and explore audiobooks related to more than five million of popular titles.
Did you ever think of harvesting digital reading availability through Google Playbooks on an iDevice? Now, it is not a dream as you can use this tool to launch the eBooks inside an iPhone.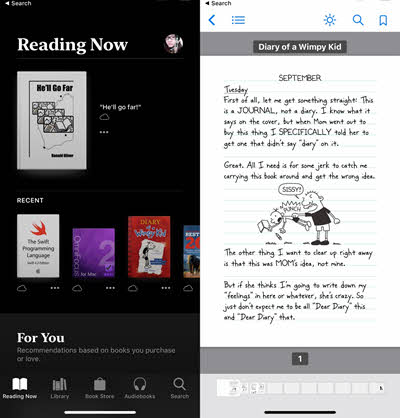 This is specially designed for iOS and Mac devices, which means you just can't use it on Android devices. In addition, this eBook reader for iPhone/iPad is designed in a very user-friendly platform, allowing for all opportunities that benefit users. As a result, it will display all the fresh content recently released by different publishers. Moreover, it will provide you with an appropriately categorized interface to alleviate the effort to find a good source of reading.
If you are willing to read a book with a tool that really cares about you, you will have a thumbs up for this tool. Marvin lets you maximize your reading comfort by adjusting the screen brightness. In addition, it can explore the general idea in more depth. Since this is a user-friendly tool, you can decide the length of your summer and the depth that should be extended. Of course, it will be a great tool to read your own or external e-books through the and/or free search.
Conclusion:
So far, we have discussed a lot on the best ePub/eBook readers for your iPhone or iPad. We hope this will be awesome content guiding you to enjoy your digital books. Of course, whenever you read your favorite sentences or have some feelings, remember to extract them or write them to the Notes app on your iPhone/iPad, which will help you accumulate helpful materials for your future writing, or just for your later recalling. What if these precious contents get lost by accident? You can reset assured because Jihosoft iPhone Data Recovery will save your trouble by retrieving deleted or lost iOS data including Messages, Contacts, Notes, Call Logs, Calendar, Photos, Videos or other app files from your iOS devices. At last, it's worth to emphasize all of these tools and websites are unique in its functions. So, you have to be wise enough to select the best one by comparing those according to your needs.