10 Best iPhone Photography Tips and Tutorials to Improve Your Photos (2019)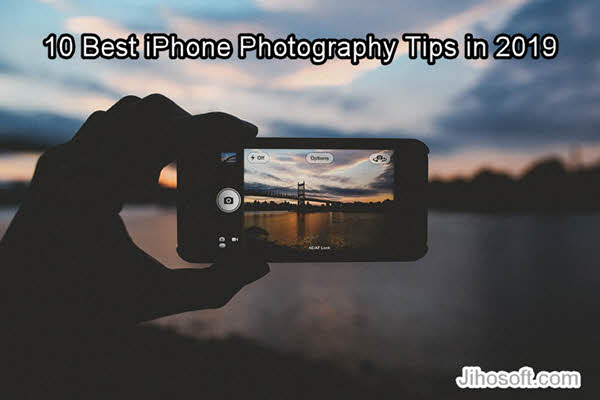 Mastering photography skills with your iPhone is always a very tough task to do. Most of the photography specialists have spent years of time accomplishing the same thing. Becoming a professional photographer is not an easy task because every single photography session will bring you about some new experiences which you will add in your photography skills. Will you become able to polish your photography skills only when you participate in photography sessions. Here we introduce the 10 best iPhone photography tips in 2019 that will dramatically improve your iPhone photos!
Also Read: If you find your iPhone camera screen turns black, then you can read this article to find several solutions!
Tip 1. Try to keep all the things as simple as possible
If you want to become a professional photographer, then always remember that you have to keep all the things as simple as possible, which is one of these iPhone photography tips. As for simple things, we mean that you have to focus on your subject rather than different objects which seem to distract the picture. Just try to increase the empty space in your shots so that your creativity will come out in your best version. If you try to make your clicked shots more complex by adding more and more objects, then it will end the creativity in that shot and you will observe this if you contemplate that photo for a while. So, the first tip which every professional photographer will give you is that just try to make all the things as simple as possible.
Tip 2. Try to shoot photos from a low angle
If you try to shoot all your photographs from a low angle, then it will make your photographs absolutely beautiful. People love to look at those photographs which will provide them more composure to the different objects. For example, if you are looking to take photos of a tall and beautiful building, then click the shots from the low angle by placing the camera at zero level of the ground and making an elevated angle, which will surely bring some best creative photos with good composure. You can search for some images with a low angle so that you will get a rough idea which we are trying to convey to you.
Tip 3. Show some sort of depth in your clicked shots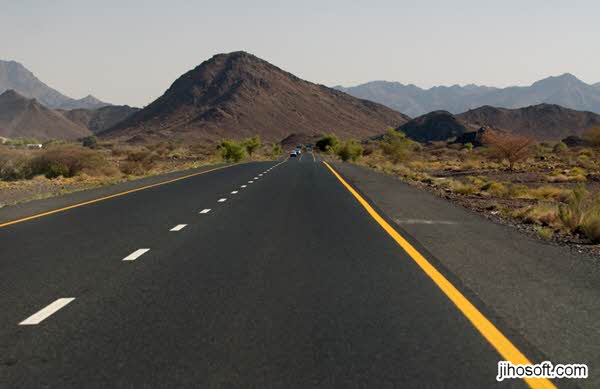 If you are keen on photography in the mountains, then there is no other option better than clicking shots on a long highway, which will show some depth in your clicked shots. If you show some depth in your photographs, then people will get a feel of peace in them and will subscribe to your photography channel. You are just one creative shot away from your lovely subscribers with this iPhone photography tutorial because your one shot can attract thousands of people. You can merge both sky and mountains views in your photo to create depth in your photos.
Tip 4. Take silhouette photo as much as you can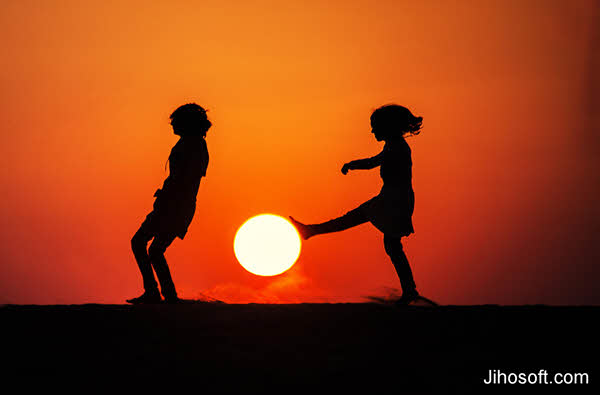 Apart from the classic photography in mountains or other places of peace, you can also take silhouette photos which are a trending mode of photography. Silhouette is a mode of photography in which the subject is represented in a dark mode in front of the brighter composure. You will also find silhouette photographs to be pretty appealing. That's why it is in trend and to get a good number of fans, so you have to use this mode very frequently in your photographic sessions.
Tip 5. Add shadow visuals in the photos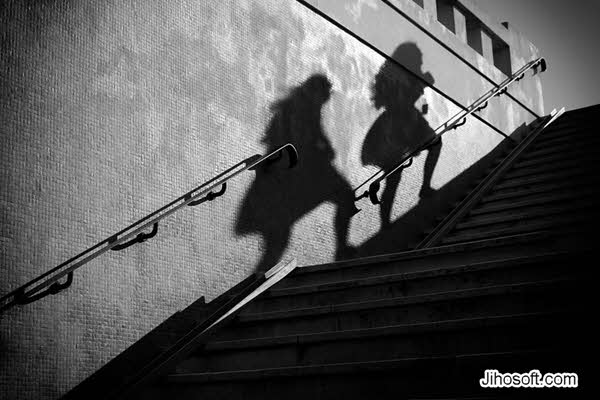 It has been observed that users are also giving a positive response to those photographs which include shadows visuals. The main motive of including shadow visuals inside the photos is that it creates a mystery in the mind of people who see it. And if you also include the subject in the picture, then also it will give you some positive results.
Tip 6. Include the subject's reflection in the photo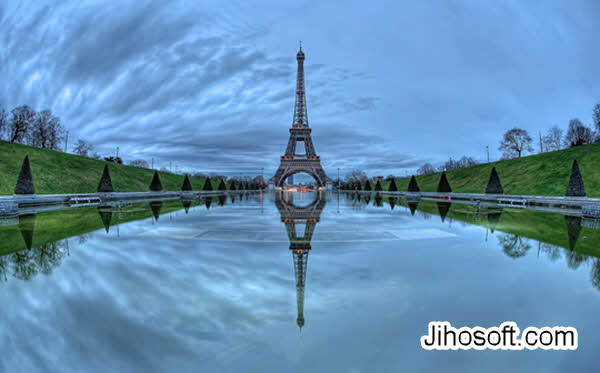 If you are having a photographic session near beachside, then it is a brilliant option to click some good number of shots which include a reflection of the subject in the water. You can look for some pictures which include the reflection of the subject in the water. And not only along the beachside, if you are getting some other sources like metal, mirror, ice, etc., then just go for photography in this mode. It will surely bring out some good quality shots for you.
Tip 7. Use symmetry in every single shot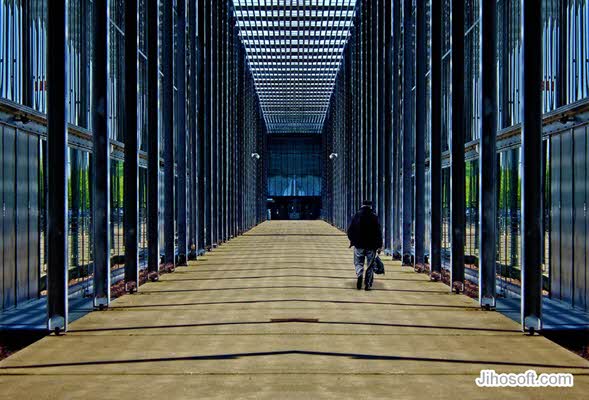 Another very important thing which you should keep in your mind is that you have to keep the symmetry in your photographs so that one part will become pretty identical with the second part. It will represent your consistency and your presence of mind while you are clicking photographs. Moreover, you can also add some other iPhone camera effects to create your photos more stunning than usual effects. The representation of the reflected part of the subject on water, mirror, ice is the perfect example of symmetry in the clicks. You will find a line of symmetry which will present the same subject but in the opposite manner.
Tip 8. Use the diagonal alignment
Most of the professional photographers use diagonal alignment in their clicked shots because it will make photos look clearer and more stunning. Whenever you have more than two or three different or similar subjects, then you can use the diagonal alignment option present in the camera of the iPhone. It will surely make you feel like a professional.
Tip 9. Try to capture all the closure things clearer
If you are having a subject with a lot of different designs and alignments in it, then having a closer look at the alignment of the subject will surely add some shining stars to your photography. Try to bring all the composure of different colors and alignments to attract your audience towards your clicked shots by using this iPhone photography tip. Some more examples like flowers, plants, and animals can behave as an ideal subject for your photography. You can also merge the portrait mode with the closer mode, which will make your subject clearer for the audience.
Tip 10. Use VSCO filters to edit your best clicks
What can be more attractive if you add some after effects in your clicked shots with the help of some filters? And for iPhone users, VSCO filters are the best source of filters which can help you with your clicked shots. VSCO stands for Visual Supply Company which is regarded as the pro of this field. You can click on the (+) icon present on the top of the VSCO app to browse some of the top trending filters which you can add to your clicked shots. And after adding the effects, just post those clicked shots on your Instagram account to see the public responses towards them.
Conclusion:
So, here this list of the top 10 free iPhone photography tips to polish your photography ends. We hope that you understand all the points and will surely implement these points while attending photographic sessions. All the suggestions, reviews and feedback are truly welcomed in the comments section below. So, just comment down fast to start a discussion with our brilliant experts.