How to Convert Picture to Watercolor Painting on Android?
These days we are always clicking selfies or taking some phenomenal photos from our smartphones and posting them on social media like Instagram, Facebook, Twitter and others. So, always we try to post some unique photos for our followers, now that becomes difficult at times to make your photos even more interesting as well artistic.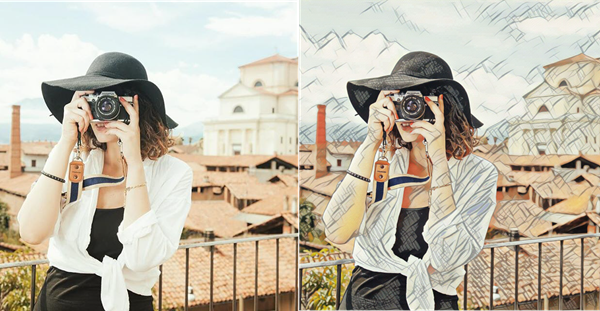 One way might be to turn your photo into watercolor painting which seems interesting. For that we do not need any Photoshop skills, only we require to have certain apps on our phone that will help us to make a photo look like a painting.
Also Read: Best 5 Web Based Photoshop Alternatives 2019
Before listing the best photo to painting software, let's get to know how easy it is to really convert your image to painting with reference to such an app. Here we are using Deep Art Effects to quickly convert a photo:
Open the app and either take a photo or use a gallery image to get started.
Having selected or captured the image, you can resize it or set the perfect angle for your image.
Now choose the style from the various styles given by the app. Whenever you apply any style a preview of the photo gets generated.
Out of all the styles, some might be intended for scenic photos or some for human photos, now keep applying the styles to get the perfect painting artwork of your photo.
Now you get the options for saving, sharing as well as a shopping option that allows you to personalize various products including posters, mugs, mousepads, phone cases T-shirts and a lot more with the artwork that gets generated, which is pretty cool.
Tip: Any unwanted objects appearing in your photos may spoil your photos, then try this Jihosoft Photo Eraser to remove them without affecting the image background.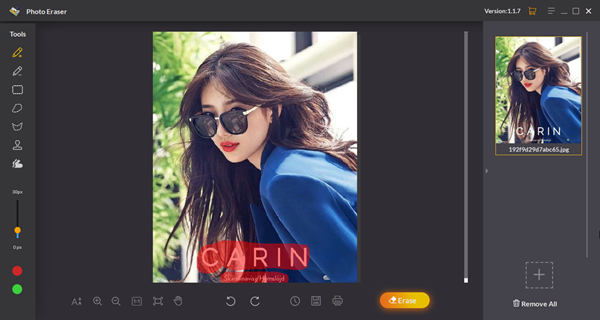 So, with a few small steps above, you can easily turn the photo to watercolor painting, almost all of the apps have few simple steps which can easily follow and generate a beautiful painting or artwork. Here are the top 5 photos to painting Android apps which are available at Play Store:
Top 5 Picture to Painting Apps for Android
1. Deep Art Effects – AI Photo Filter & Art Filter
The is one of the highest rated and used art editor filter apps that are known for high-quality photo filters. It helps you transform photos or selfies into famous fine art paintings with the help of AI.
The turn photo into painting app for Android is free to use and so are the art filters and art effects. There are more than 50+ art styles to choose from that can completely make your image just look like a watercolor painting. If you have edited your image by following the above steps, you can easily share your unique and awesome artworks to various social media platforms such as Instagram, Facebook or Twitter and impress all your followers.
So, you can easily paint your image with simple steps with the help of machine learning algorithms using artificial intelligence in combination with neural networks!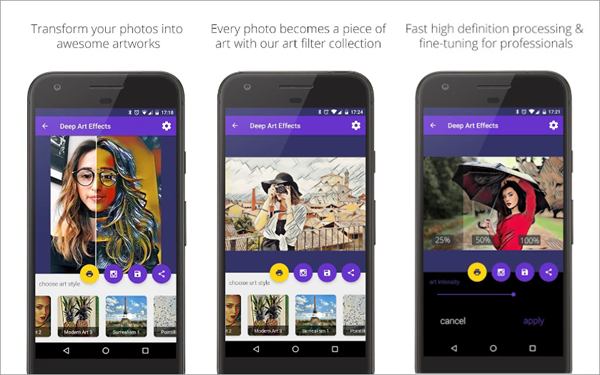 2. Watercolor Effect – Watercolor Effect & Photo-Paint
As the name suggests, this is also a similar app that helps you add watercolor effect to your photo and create a unique watercolor photo!
Watercolor effect is a simple and lightweight app which is only 3.2 MB in size but does its job pretty well. Watercolor effect app has over 30+ painting effects that are enough to completely enrich and turn your photos into a masterpiece. You can even add painting fx to your photos with just a click and create stunning photo paint effects like waterlogged.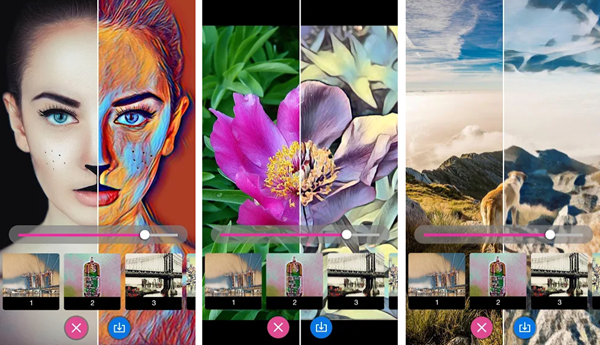 3. Painnt – Pro Art Filters
The Painnt app helps turn your photos into masterpieces actually! The app's advanced AI tech helps to dramatically improves your art along with tons of fully customizable HD filters. Turn your photos into watercolor paintings that look like real and lifelike, with varied beautiful color palettes and sharp brush strokes. There over 1000 filters, including classical, comic book, modern, abstract, mosaics and much more.
You can even preview and fine-tune settings for beautiful results, and render your realistic watercolor paintings in high resolution. After creating your masterpiece, you can easily unveil to the world by saving or sharing your painting with your friends or family by email or other social media networks.
The free version of the app shows ads, adds watermarks and has some limits to the output resolution, which you require to fix via in-app purchases.
Tip: How to Remove Watermark, Logo and Date Stamp from Photos?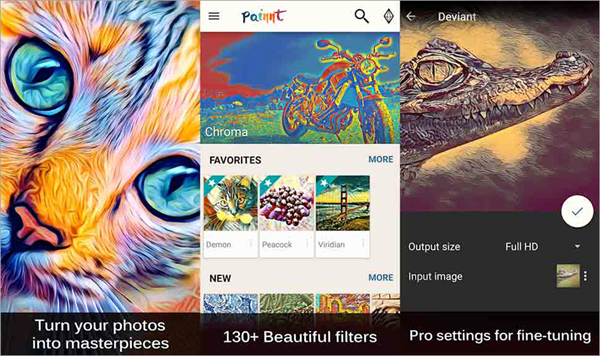 This is another Android picture to painting app which is highly rated and downloaded at the Play Store. The app is known for its art filters, cartoon effects, sketch styles and artwork on canvas.
Tip: Photo to Sketch: How to Convert a Photo to a Pencil Sketch
The app lets you edit your photos, add artistic effects like pop art, oil painting. By applying art filters you can completely transform a normal image to a watercolor painting. You can also make collages, give sketch effect and create a sketchbook, putting prism effect, caricature and cartoon drawing and canvas photos absolutely for free.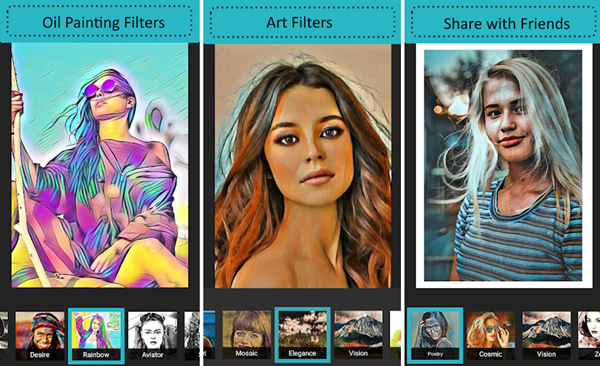 5. Picas – Art Photo Filter, Picture Filter
Picas is another example of free art photo filter & editor app, and it has been featured twice as Editor's choice at Play Store. The app can turn each and every one of your pictures into awesome paintings within ten seconds! It uses deep neural networks and artificial intelligence to completely convert your image to watercolor paintings. Picas also offers you more than 100 amazing artistic filters and styles for you to enhance photo and use various picture effects.
The free version has some limits to the resolution output as well as puts its own watermark and takes some time for processing. On the other hand, the Premium version, which can be purchased through the app, gives some extra benefits worth spending for.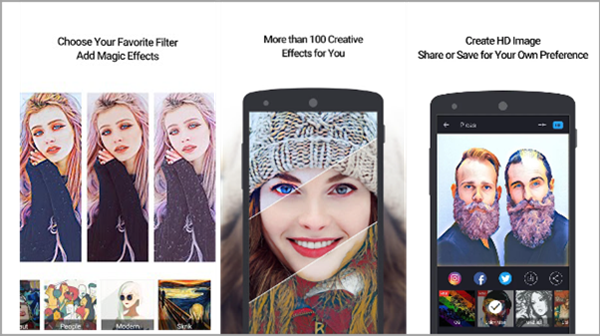 Conclusion
So, here were our top 5 picture to painting apps for Android that can easily convert photo to watercolor painting without any hassle on your Android phone. Out of the above mentioned five, choose the one according to your need and as because all of them are free to download try each of them out to find the one that you need.
Also, after finding the perfect app, make all your dull photos look like beautiful art paintings and enhance their beauty. Share your amazing artworks to your friends and social media followers to gain fame easily. Happy painting!!!