Photo to Sketch: How to Convert a Photo to a Pencil Sketch
Photos play an important role in our daily lives, we try to click memories and keep them saved in our huge digital library to enjoy looking back what we have left before earlier. Does every photo need to look same like its predecessor? Why shouldn't we try out something unique a bit out-of-the-box types? For example, turn photos into cartoons, or convert photo to line drawing.
For this typical reason, these days we can turn a normal photo to various types, add a filter and truly create art of it. There's another common practice these days, of turning photos to sketches. This means, with the help of any app or software you can convert a simple photo to pencil sketch in no time.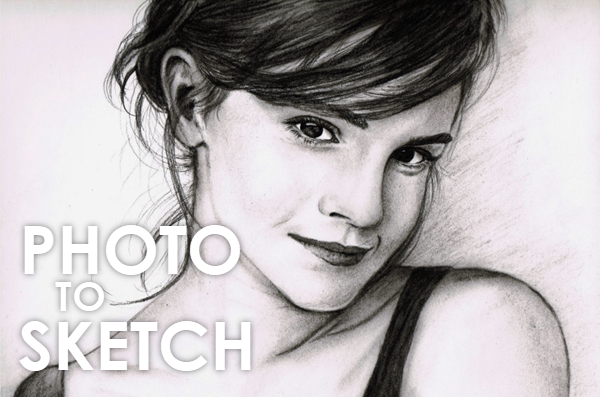 Simple steps to convert image to pencil sketch with any of the photo to sketch app or software mentioned below:
Step 1. Open the suitable app from the list given below and choose the picture you want to edit or capture a new one.
Step 2. Choose the 'pencil sketch' option, and apply certain sketch filters to make it look better.
Step 3. For further customizations, just use the tools given in the applications. After that, you'll get your favourite sketch image of your picture.
Tip: It's strongly recommended that you'd better remove any unwanted objects from your photos with Photo Eraser first, and then use the clean photos to create the sketch photos.
Then here are the top 5 free photo to sketch converter apps to turn photos into line drawings, and they are readily available for Android devices at Play Store for you to free download:
As the name rightfully suggests this app dedicatedly helps to convert any of your simple picture to pencil sketch, not a real one but yes the converted images do look somewhat like a pencil sketch.
Just pick any picture from your Android gallery app or even capture any of them with your camera app and generate its sketch. Both black-white and colour photo sketch can be easily created by just one button click.
Pencil Sketch provides you with four styles namely: "Pencil", "Sketch", "Doodle" and "Comic". The "Pencil" style helps you to create pencil sketches with some smooth edges and curves. It proves to be a perfect choice if you like hand made drawings and paintings, on the other hand, the "Sketch" style allows you to create photo sketch with accurate contour.
With the "Doodle" option you can convert any of your photos into a doodle style cartoon image. This works like a charm specifically for portrait photos captured from your selfie camera, which will ensure a lot of extra attention having posted them on to your social accounts. The "Comic" style works just fine on any kind of photos simple which readily generates images in comic-book style.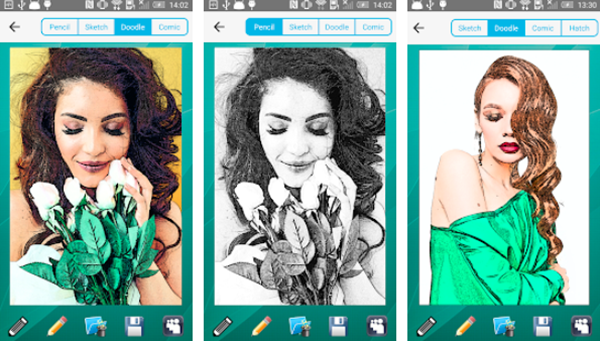 This photo to sketch app for Android helps to convert any of your photos into the art of pencil drawing. Having a simple and intuitive UI, this app provides you with the best pencil sketch effect result in just a few seconds. Simply you need to capture a new picture with your Android camera app or just pick any photo from your smartphone's Gallery and you are ready to create a neat and wonderful photo pencil sketch.
Having created any artistic pencil sketch photo you can share it with your friends all around the world using any other social media that you are using on your smartphone by just clicking the share button in the app.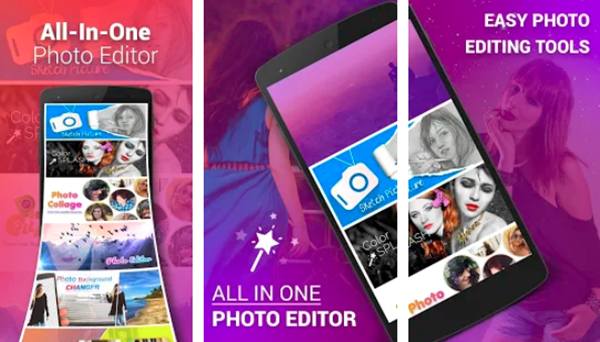 Another similarly named app that works quite the same as others on our list. Pencil Photo Sketch acts to be a pro photo editor app that allows creating an artistic picture by editing and as obviously, helps you to create pencil sketches from photos.
Pencil Photo Sketch turns out to be a pro colour editing app that helps you to convert your pictures into beautiful hand-drawn pencil sketches or even colour pencil sketches as well. Just you have to pick a picture from your smartphone's gallery or you can even capture any if you want from your camera to generate a pencil sketch effect or some drawing effect in your picture. There are a lot of sketch effects that help you create awesome artwork or rather art photos by yourself using this app.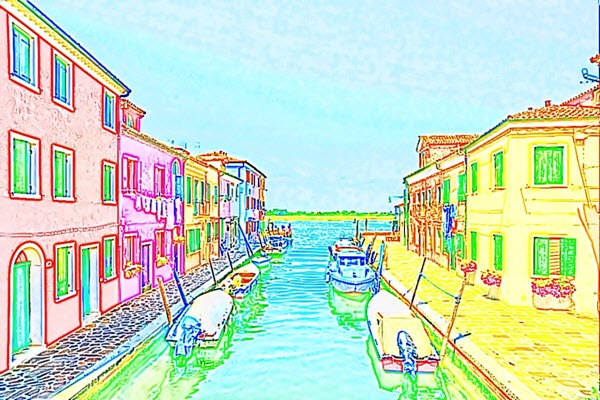 Sketch Photo maker is another Android photo to sketch application that allows to transform your photo almost like a real pencil sketch. With an easy and clean interface, working on this app is just really very smooth. You just need to pick a photo from your mobile gallery or snap a picture from camera and create a sketch of it easily, by using this Sketch Photo Maker app.
There are a lot of sketch styles included in this application from which you can pick any one easily and apply. Create some wonderful pencil sketches easily using this app and directly save your sketch photos and also share them on your social media accounts.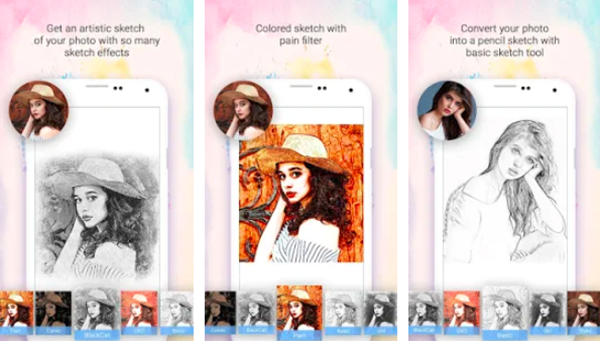 Another similar named free photo to sketch converter that gets your job done peacefully and is simply made to do its main job only. The app let's you turn photos into line drawings and give an artistic look to them.
You can also color your sketch and give a proper blend to it. You can even create a color painting with this app, that looks life-like and more like a painting. From applying paint effect to sketch effect, this app gives a lot freedom, including a cartoonish style as well as a watermark effect to enhance your photos.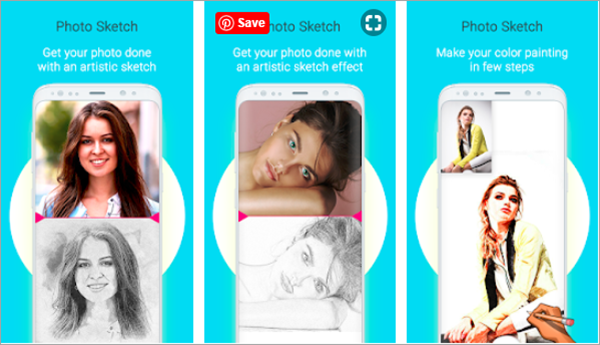 Summary
Here were our top 5 photo to sketch apps that allows you to convert photo to pencil sketch and other forms of artistic work to enhance your existing photos. Not only they give an artistic look to your images also add a nice flavour to it that makes them much more attractive and unique.
As all of the apps are free to download at Play Store and you can download and try each of them, and finally choose your favourite app to convert photo to pencil sketch easily and effortlessly. If your Play Store stops working, please fix it with tricks here.