How to Make Photo Square for Instagram without Cropping?
With days, more and more apps are being made and installed on smartphones becoming increasingly powerful. As we know nothing in this world can be perfect, even the apps developed by human. However the defects of apps such as Instagram can also be compensated by some other applications which are free o download on your smartphone. For example, Snapchat has no built-in function to save other's Snaps secretly, but some apps can do that for you; and Instagram can not crop users' photos automatically, but some photo square maker apps we are going to talk about can do this job.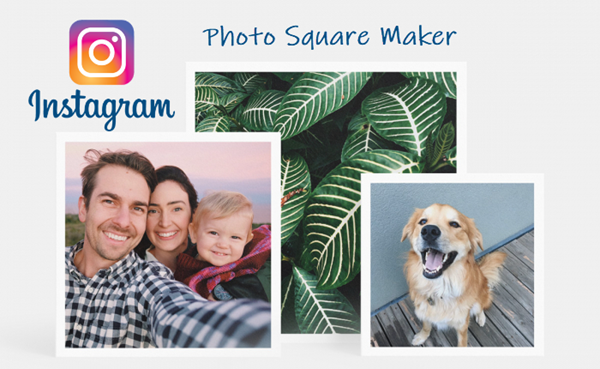 The Facebook-owned WhatsApp and Instagram both include the story feature which allows people to share moments from their daily lifestyle, work or any other activities to their friends, families and others. This story feature has been the favorite one for all users since it has been invented. Even statistics say there are 300 million Instagram users who publish Insta Stories on a regular basis. So, with a huge number of regular Insta Story enthusiasts, the only flaw that the users complain about is about the automatic cropping of their pictures.
Tip: You may also want to know how to download Instagram photos and videos on Android.
To be honest, making a photo square for Instagram is not always a piece of cake for everyone. There are times when people have to actually depend on some tech geeks to square their photos so that they can post it on Insta Stories. The need to make photo square for Instagram is a regular task who are Insta Story addict and just cannot live without posting.
This huge difficulty has gone with number applications at the Play Store which help you to resize image for Instagram without cropping. As there are a lot of this kind of apps, you might get confused on which one to choose or use. So, to help you square your photos we have picked the best square photo editors and enlisted them so that you can compare and download your suitable one and use it regularly.
Here are the top 5 photo square maker apps to resize image for Instagram without cropping.
#1 Photo & Picture Resizer
The first app on our list that helps you to resize images for Instagram without cropping is the Photo & Picture Resizer. This app not only is capable of squaring a single photo but also it can square multiple images at a time which is very effective if you want to give many pictures all together on your Insta Stories.
Another notable thing of this app is that it bears a very simple and user-friendly interface. You can even reduce the size of your image with this app to make it readily available for sharing and also this app generates image that does not seem lossy as the original image, which is a huge advantage of this app.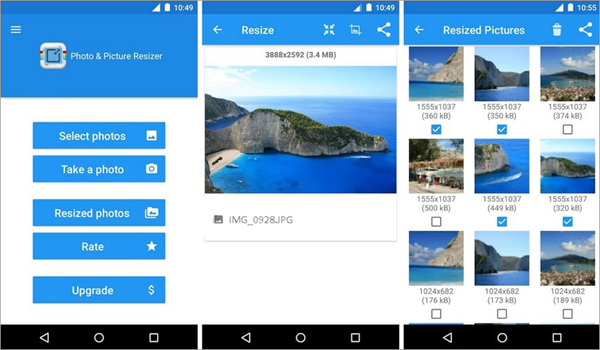 Key Features:
It is a very simple and easy to use app.
The app maintains the quality of the image while working.
It has the batch resizing facility and is free to use.
#2 Square Quick Pro
It is one of the best photo resizing apps for both Instagram and WhatsApp. It lets you create some amazing high quality photos by squaring it and it even lets you make collage photo grids to share on your Instagram and Instagram stories.
You can use a variety of filters, stickers that are present in the app, and even add backgrounds and text to enrich your pictures. Square Quick Pro has been rated 4.6 at the Play Store and is widely loved by users.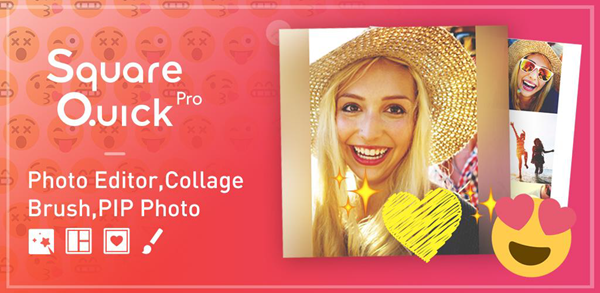 Key Features:
You may post square photos to your Instagram Story accompanied with some funny emojis and stickers.
The app provides a dozen of fonts to express what you thoughts and feelings.
The color brush in the app allows you to draw on the photos.
Basic editing like adjusting the brightness, contrast, temperature and even saturation is also embedded in the app itself.
You can also create high-quality collage pics using this app
# 3 No Crop & Square for Instagram
This app is one the oldest in this business and is also one of the best no crop app for Instagram. The app has been especially designed to help users share full sized images without cropping on Insta Stories. No Crop & Square for Instagran app has a user-friendly interface and includes a picture editor accompanying different effects to make the photos much more impressive before you post it on Instagram.
The app also lets you edit your pics using multiple filters, effects and you can add different emojis to make them more interesting and much more attractive. Just a click and you can share your photos to Instagram, Facebook, Twitter, Google+ or anywhere else.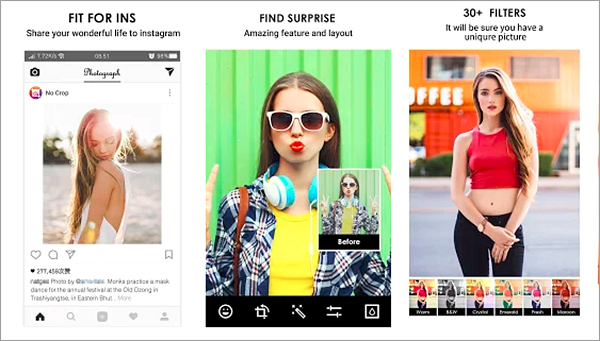 Key Features:
Rezize your images for Instagram and rotate, flip or resize your photos with utmost ease.
A huge amount of photo collage templates to choose from.
With 30+ filters, you can customize your pics and make it even more beautiful.
200 free background patterns to make your photos look great.
Over 400 free stickers and emojis to make your photos more interesting and funny.
Tip: If you want to remove stickers, emojis or logos from photos, you may need this Photo Eraser tool to eraser unwanted objects from photos.
#4 InSquare Pic – Photo Editor Free
Being one of the highest rated no crop square photo editor for Instagram this app is very powerful and very easy to use. This all-in-one app lets you create high quality pictures and use collage photo grids as well. As the name suggests, its no crop feature for Instagram pictures allows you to resize images for Instagram without cropping.
There are numerous types of frames, stickers, backgrounds to customize your pic. With tons of emojis, make your pictures look cool and funny as well so that you can be a social butterfly.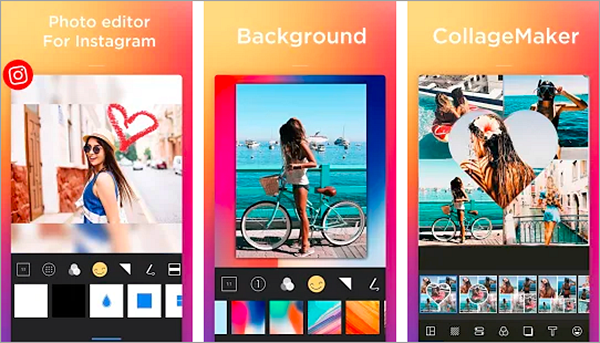 Key Features:
You will be able to post high quality resized images on Instagram without cropping with this app.
A lot of unique filters along with special effects to enhance your photos.
Make your photos more stylish with the built-in interesting emoji stickers and texts.
The app gives you diverse background processing options including blur, gradient, mosaic, etc.
The app has a very user-friendly interface.
#5 Cropix: Insta Photo Resizer
Cropix: Insta Photo Resizer is another apps stacked with numerous features and is a good choice for someone who wants to make photo square for Instagram and other platforms as well.
Being one of the most reliable square photo editor without cropping, you can not only square photos without cropping but also add several styles and frames to your images and share it on Instagram, Insta Stories or other social media platforms easily.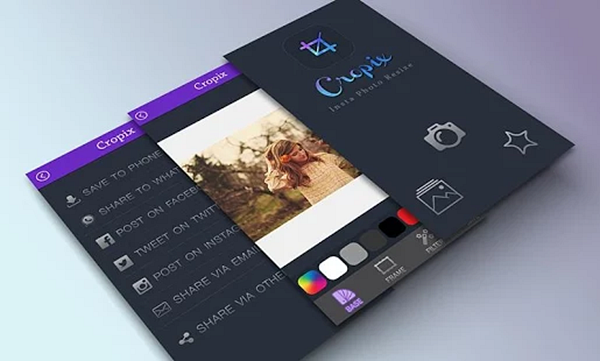 Key Features:
The UI of the app is very easy to understand.
As you can work in just 2 steps, so it's very to use application.
Maintains the quality of the image intact while working.
All the Photo Square Maker apps mentioned above have their own unique features, and they all aim to resize image for Instagram without cropping. Being versatile, not only can you resize your images with these apps, but also make them look great before posting it on your Insta Stories.
Each one having its own cool features, download and try all of them to find your suitable app to make photo square for Instagram. All of the applications mentioned above are free applications that are readily available for you to download via Play Store. So why wait? Download and start squaring your Instagram photos!