How to Turn Photos into Cartoons and Anime Drawings
Knowing the fact that today's smartphones bear some cool and awesome cameras, people tend to capture life's moments and share these photos to entertain others on social media. In order to make their photos more noticeable and popular on social media platforms, some people, especially the younger ones love to customize the photos in various interesting ways.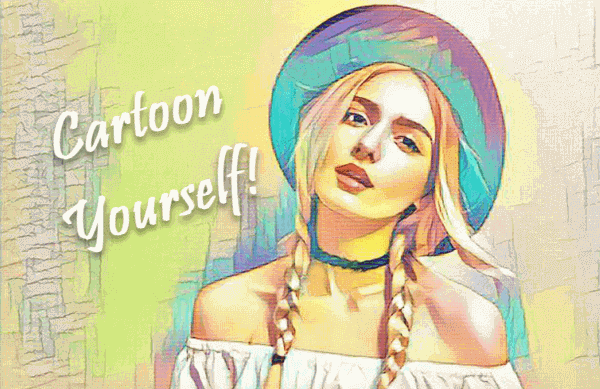 Teenagers seem to be interested in it and often do it to impress their friends and loved ones. They make their photos look funny and awesome by adding fantastic filters, funny elements like rabbit ears and much more. Some people even turn their photos into a form of art, such as paintings, sketches, and anime drawings with the help of mobile apps. As we have explained how to turn photo into watercolor painting as well as how to convert photo to pencil sketch, today we will focus on how to turn a picture into cartoon with photo to cartoon apps.
There are a lot of such apps available at both the Play Store and App Store that do this job in no time. These apps turn your normal photo into cartoon and make it much cooler and interesting, and you will become a social star.
Well, honestly these type apps make your everyday boring life interesting and change the way that you click your everyday photos. To help you take a break from your boring life and to add some spice to your way of clicking photos, we in this article help you to turn yourself into a cartoon so that you will look cooler and more funny.
Warm Tip:
To make your own cartoon is just very easy, all you have to do is to have a clear portrait of your face and show a bit of your creativity. And if in your photos, there is any unwanted object that you want to remove before cartoon yourself, then Jihosoft Photo Eraser is the ideal tool which you can use to remove unwanted shadows, persons, watermarks, texts, and even face blemishes from the photos. Now, we will enlist the best 12 Cartoon Yourself apps for Android phone that help you turn photo into anime drawing.
1. MomentCam (Android & iPhone)
MomentCam is a photo to cartoon app that allows you to create your funny Cartoons and Emoticons with your gallery photos or by clicking new ones on your Android and iPhone device. You just choose between Comics and Emoticons, then select a photo from your gallery or take a new photo with your phone camera and start creating your cartoon readily. Select your gender, age group and the app automatically generates your cartoon which you can further customize everything in it like your hair, beard, and etc.
Backgrounds get updated daily on every occasion, region, cultural and pop reference, which encourages users to use the app repeatedly. Also, you can embed your cartoon in mousepads, keychains and other items and get it shipped to so that you can rag about it or even gift someone's cartoonish item on his or her birthday, etc.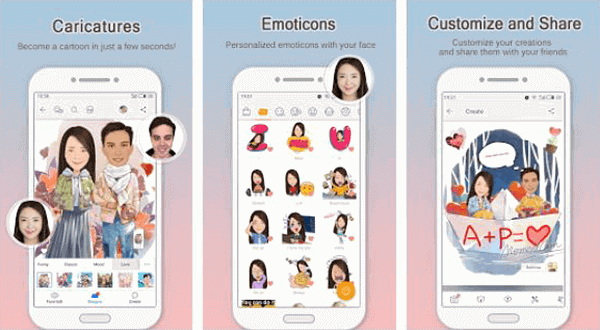 Steps to turn your photos into cartoon using MomentCam:
Open the MomentCam and use the Caricatures to initiate the entry of your face.
Use your smartphone's camera to take a snap of your face.
You have to further mention your gender and age group so that the app can generate better results for your caricature.
Then customize the look of your caricature or if you do not like it then you can again register your face.
After customizing the hair, face and other things in the app, your final cartoonish face gets generated which can use anywhere.
Once your caricature has been done then you can use it as emotions to share it with your friends and have some real fun during chatting sessions. Just try making newer caricatures over the time with more new types of caricatures that gets updated every day.
If you are looking to make your photos look cartoonish and want an essence of artistic touch, then Cartoon Photo Filters app might be the best one out there. Editing on this is a truly fun, you can show your creativity with Photo Filters, Photo Editor Pro, Glamour Selfie Camera app & the obvious Cartoon Camera to repaint your pic into a true artistic picture!
The image cartoonizer app helps you to add awesome cartoon animation filters and even art blending filters along with cartoon & sketch Art effects. You can even add some amazing filters to any ordinary picture or turn it cartoonish with the app and instantly share with others on Instagram, Facebook, Twitter, Tumblr at a time!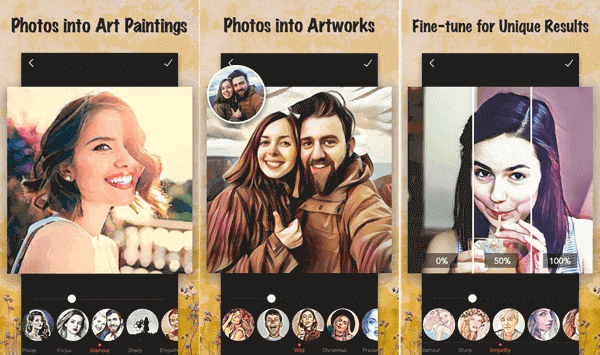 Photo Cartoon Camera is a great all in one solution for both cartoon photo editor and Android drawing app. Using the app you can create pop art photo, art pics, pencil sketch photo, photo of art painting style, photo of cartoon film style, perfect snap selfie picture and a lot more including the option to create a collage of your creativity.
This photo to cartoon app has a huge library of photo filters, including cartoon filters, animated film filters, modern art filters, beauty selfie filters, and many other unique and amazing filters. So just try this all-in-one cartoon photo maker app to turn your photos into great cartoon works of art pics.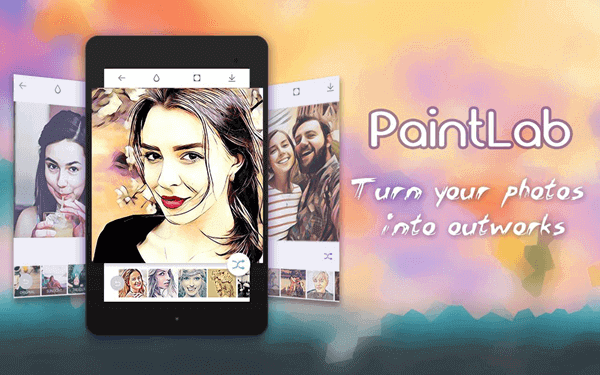 This is another well-known free Android cartoon editor that is very simple and easy to use. There are many preloaded filters and effects on this app which make it easy for you to turn picture into anime drawing. With Cartoon Photo Editor, you can apply cool and artistic effects to new captured photos or existing images. The app lets you transform your photos to cartoons, sketches, oil paintings, pencil drawings and much more.
With this amazing app, you can take a photo and apply live filters to see how it will look. And the app also has autofocus feature for you to capture the right shot. You can either convert pre-clicked photos into cartoons or turn photos into cartoons in real time after right after clicking pictures. Also, you can share the converted images with your friends on the go by using this app.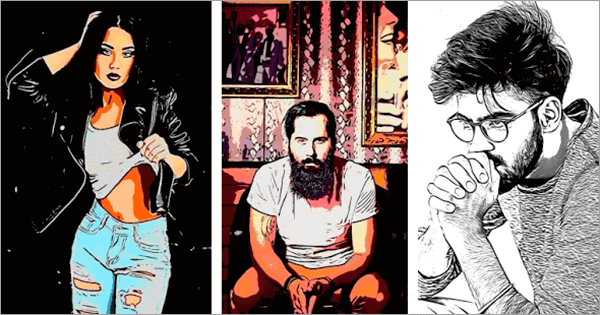 As the name suggests, much like other apps, this is a cartoon yourself app equipped with numerous art filters to edit pictures and eventually turn your pictures into artistic cartoon paintings. With this photo to cartoon app, you can customize the cartoon effect, create some awesome artwork and art photo by yourself effortlessly.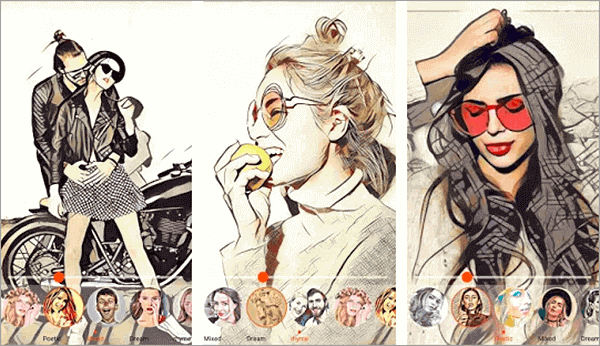 If you are looking forward to giving some fantastic effects to your images and selfies then Cartoon Camera HD is the app you must download. It is a cool app for Android phone users as it can change your world into cartoon. Because it will generate live view and convert your camera view into cartoon-like picture.
You can also add a sketch effect to your photo or emboss it like a comic character to add a fun element to your images. The HDR effect allows you to give more definition to your pictures and make the cartoon images look more authentic.
Cartoon Camera is one of the oldest applications which are being used to turn photos into cartoons. It is simple to use and comes with many features that enable you to turn picture into anime drawing in a jiffy!
Moreover, you can also add some cool effects like sepia, pencil sketches, color drawing, colored edges, etc. to make your photos and images stand out from the rest. Also, you can adjust the focus and saturation of the picture to customize it according to your wish.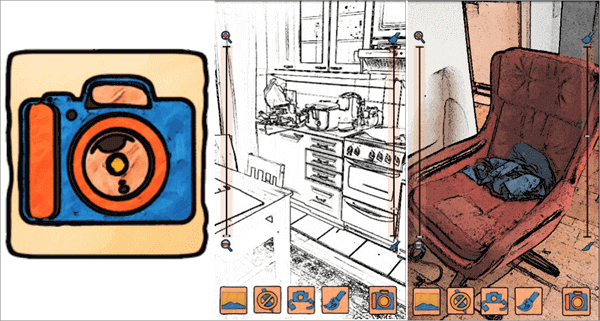 By using Cartoon Yourself app, you can either convert your photos into colorful cartoon or black and white sketches. You can use this app to turn your friend's photo into a cartoon in order to make fun or tease him/her.
It also allows you to share the images with your friends directly after editing them which is a cool feature to have. The results obtained from this app are truly amazing and therefore many people are downloading it from the Google Play Store.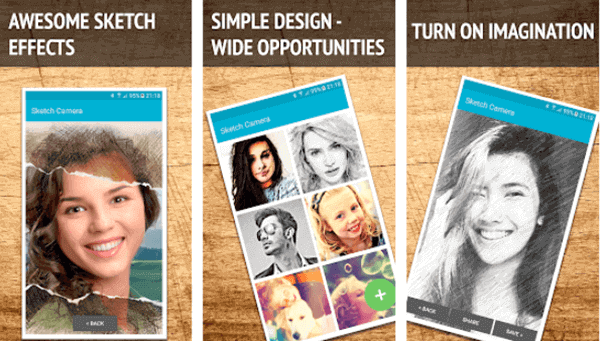 Cartoon Image Creator is one of the most effective and renowned apps that is widely used to turn pictures into cartoons. It has built-in tools and features that allow you to add effects that transform images into a cartoon easily. There are preloaded cartoon avatars, hundreds of fashionable clothes and backgrounds that can make the end result rocking and impressive. You can also add some cool accessories like hats or change the hairstyle of the cartoon to add your own touch to the image.
To apply amazing effects on the image of your male or female friend, or to create a funny caricature and leave everyone is just in splits. This app also allows you to add text or stickers on the images. An eraser is also provided in the toolset which you can use to undo any unwanted changes. Other features like photo restore and multiple gestures make it a user-friendly app to use.
This photo comics app is loaded with numerous features which you can use to convert your friend's picture into a funny cartoon. It is a free camera app which is a must have for all those who are looking for a cool cartoon app.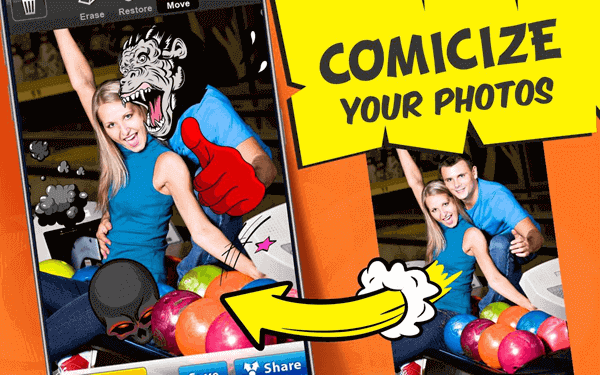 11. Props (Android)
Props is an Android app which lets you turn your picture into an anime drawing smoothly. It has numerous funny caps, glasses, hairstyles and other accessories which you can use to make your cartoon pictures unique and funky. Using the text tool can also add a text to photo to describe something on your picture.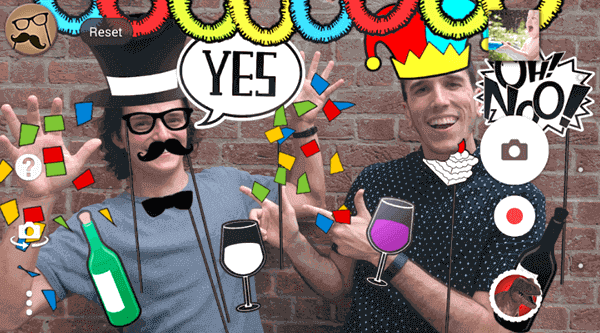 It is certainly one of the best apps when it comes to creating interesting and funny cartoon images from your photos. You can also turn the images into oil paintings, pencil sketches and colored sketches by using this app.
This camera app comes with many features such as using the flashlight of your phone, switching between front and back cameras, etc. Moreover, you can adjust the brightness, contrast, hue, saturation, etc. easily as per your liking by using the toolset of this app. After editing the pictures you can share them with your friends and family members easily through the social media channels.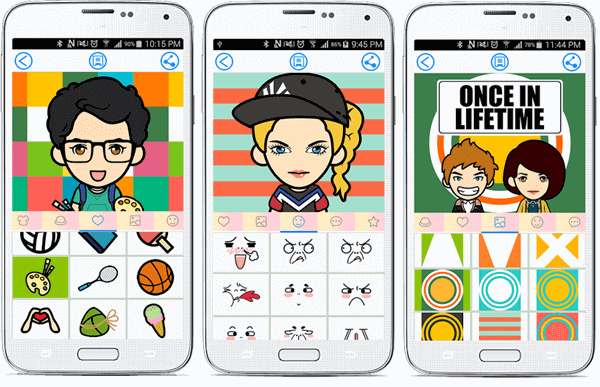 Conclusion
Hence, here are the best Photos to Cartoon apps that rightfully help to turn yourself into cartoon and turn pictures into anime drawings. All of them are free to download and are available at the Play Store for you to download. You can use each of them and find the best one according to your need. So, having known how to turn your photos to cartoon, make your life much more interesting and frame your images in a unique way to make each of them special.