How to Recover Lost Files from Crashed Hard Drive
"Due to virus attack, my hard drive is not working properly. It is seemed that my hard disk crashed. Now I am so much worried about my important data which is still in my hard disk. Have you any suggestion to recover my data back?"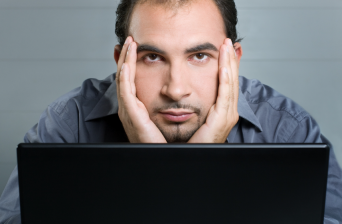 Hard drive crash is a fairly common occurrence. If it does happen to you, and you didn't backup your data, don't panic, the key thing to keep in mind is that in almost all instances of hard drive crash, your data can be recovered. Here're some details about hard drive crash and how to recover files from crashed hard drive.
What is hard drive crash?
A hard disk drive crash occurs when a hard disk drive malfunctions and the stored information cannot be accessed with a properly configured computer. There are two ways that will lead to hard drive crash: logical failure and mechanical failure. When a logical hard disk failure occurs, it means that the drive can't locate the data stored in it due to a formatting error or a corrupt file system. A mechanical failure means that the drive is physically damaged. When this happens, you'll often be able to hear clicking coming from inside your computer case.
What to do after a hard drive crash?
When dealing with a hard drive data loss, the first and most important thing to keep in mind is not working with drive in question. Whether it is a logical or mechanical failure, just stop using the drive as soon as possible. Attempting to use the drive may cause file overwriting. Then you can attempt to recover data from dead hard drive.
The good news is that there are lots of great recovery tools and methods out there and here I would like to recommend Jihosoft File Recovery to you. It is an easy to use and a safe option for hard drive crash recovery. If you have important data on a crashed hard drive, this software will be your best option for getting data back.
Steps to Recover Crashed Hard Drive:
1. Download Hard Drive Crash Recovery, install and launch it on your PC.
2. Select the drive which you want to recover data from and click on "Scan" button.
3. The software starts scanning and displays all the recovered files by category.
4. Preview the recoverable files and check to recover lost files from crashed hard drive.