How to Recover Deleted Videos from Kodak Playsport Camcorder
Kodak Playsport is an excellent mini-camcorder that can capture solid HD video. The Playsport is waterproof that is able to record underwater down to 9.8 feet. If you are looking for an inexpensive HD pocket video camera that can handle a day at the pool, a hike in the woods, or some time in inclement weather, the Playsport is highly recommended.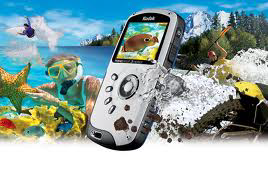 Kodak Playsport camcorder gives you shinning experience on shooting video in 1080 HD videos in almost all environment. With your Playsport, you capture videos to turn your moments into a prized possession. But what if you accidentally deleted important videos from Kodak Playsport camcorder? Don't panic. Use Jihosoft Photo Recovery.
If you stop using Kodak Playsport camcorder after videos were deleted, Jihosoft Photo Recovery will help you restore lost videos from Kodak Playsport Zx3, Zi8, or Zx1. Also, you can use this tool to recover photos from your Kodak Playsport camcorder with ease. Plus, if you're likely to perform recovery on a Mac computer, Photo Recovery for Mac is provided too.
How to Recover Video from Kodak Playsport Camcorder
1. Download and install the Kodak Playsport Video Recovery onto your PC.
2. Connect your Kodak Playsport video camera to PC and run the software.
3. Select the Kodak Playsport drive and scan for lost videos from it.
4. After scanning, check the scanned files and recover video from Kodak Playsport.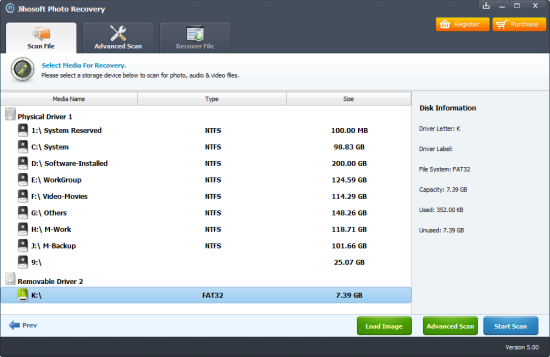 More Solutions for Kodak Playsport HD Video
1. How to repair Corrupted Kodak Playsport Video that won't play?
Sometimes you may face the problem when your Kodak Playsport goes wrong and videos are corrupted or damaged. Don't worry. If you are dealing with a corrupted MOV video and need to play it, you can use All Video Fixer. It allows you to repair damaged media files in all the most popular formats, including MOV and AVI, MPEG, MP4, 3GP, FLC, WMC, and more.
2. How to edit Kodak Playsport Zx3 video on Windows Movie Maker?
Kodak Playsport camcorder recorded videos are saved in MOV extensive. Unfortunately, Windows Movie Maker is incompatibility with MOV video format. To edit Kodak MOV video on Windows Movie Maker, just get Jihosoft Video Converter to help you. The software can perfectly convert the recorded HD MOV video into WMV, which is the most acceptable video format for Windows Movie Maker.