10 Best Online Video Editors to Edit Videos Online for Free in 2019
Anyone who has ever had to pay for video editing services knows just how expensive it can be. But if you edit a lot of videos, you probably don't have the budget for that. Still, you want to make sure your videos look great, and that means you need some way to edit. Thus, you want a quality video editor online free. Well, it's easier to find a free option that's also the best online video editor than you might think. In this article, we have organized 10 options for you.
Before reaching out to the list, , we have a practical tool recommended to you, that is the Jihosoft 4K video downloader, which can help you quickly download videos, audio, and subtitles from YouTube, Facebook, Twitter, Instagram, Vimeo, Dailymotion and other websites to your computer so you can upload them to an online website for editing.
If you're looking to create videos online and you need a little bit of extra content to help boost what you're working with, then Movie Maker Online is a great way to go. This service actually offers you royalty-free content that you can add directly into your video to help improve the quality or the bulk of the content. Not only that but you're able to upload everything you want and just drag and drop it directly into the timeline that you want for your video. There are also filters, cropping tools, fade options, text overlays, transitions, and more.
On the downside, you'll find that this free online video editor does have a lot of ads, and you can't use it if you have an ad blocker installed. You may also have a little bit of a learning curve trying to figure out how the page setup works and where everything is. You'll also find that you have an option for MP4 formatting only when you export your finished product. Still, the tool does give you quite a bit and makes it to the top as our best online video editor.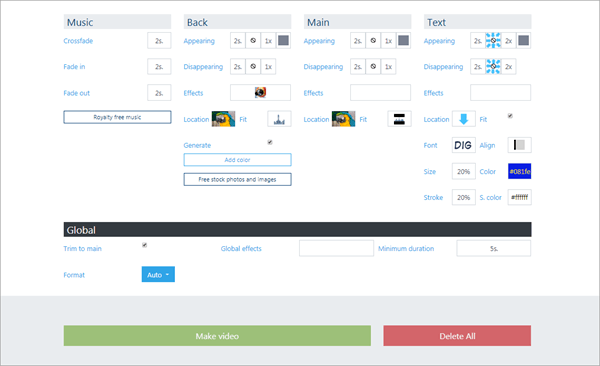 You can do a little of everything with Adobe Spark because it's not just a free video editor online. Rather, this one is great for anything from greeting cards and flyers to Instagram posts (alongside those videos). You'll be able to go with a template if you aren't sure how to get started, but as you get further along, there's the opportunity to start from nothing to get your own idea from the start. You can then add in content directly or through any of your favorite platforms (like Dropbox or Google Drive). There's even the opportunity to add in audio, add titles and music and more. It's all available directly through the system too, so you don't need to add your own.
On the downside, you're not going to have a lot of features that you can use. You won't be able to use multi-track, and you're going to have a watermark at the bottom of your video when you complete it through this system. That's one of the things that makes it a top online video editor option. You'll still have some great aspects, though, and a little balance can help you out in the long run.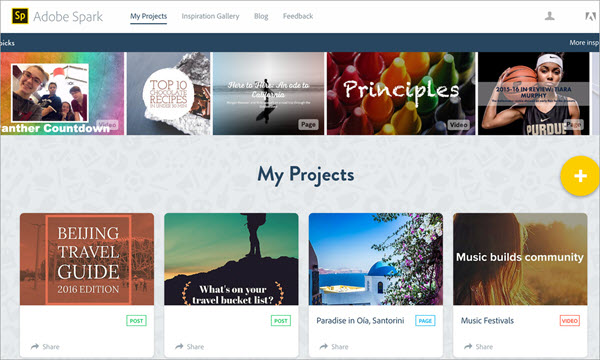 Whether you're young or old (or somewhere in between) if you're looking to edit videos online, Creaza will make it really easy. This tool lets you create school projects, create videos for fun, or create full, professional videos. You'll be able just to create an account and then pick what it is you're trying to do, whether you want to edit audio or movies or whether you want to do cartooning. Whatever you decide, the entire system is simple to use and gives you a whole lot of ways that you can customize. It's a great space to start practicing your skills.
Some of the drawbacks you'll find here are the options that come in the pre-sets and the stock content. You're not going to have quite as much as you might want or quite as many different options. Still, you're getting a platform that's great even for younger children and encourages them to create their own videos and even their cartoons.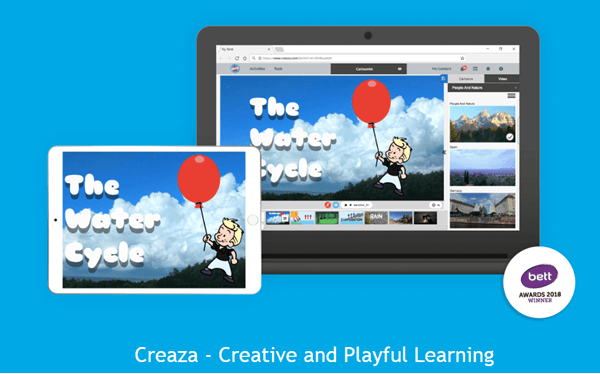 Now, with this online video cutter and editor, you can upload anything you want that's less than 500 MB and then you can cut, crop, rotate, and more. You can even use the extension for your Chrome browser to give you better access when and how you need it. From there, you get to choose what video format you want because it comes in just about any option and just about any quality setting. Overall, it's going to give you some basic features, and it's going to make them really simple for you to execute.
You'll notice there aren't as many features as some of the options we've talked about, however. And you might notice that you're missing a few of the bigger or more extensive things that you want. But you can absolutely find things easily on the page, and you're going to enjoy going through the steps to create a great quality video.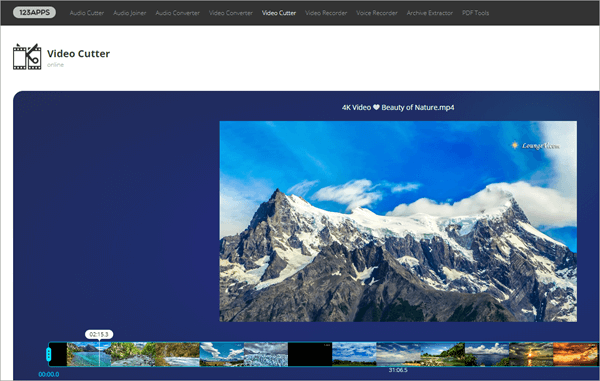 The free version of ClipChamp offers you the ease of use and the basic features that you need to create a video. The online video editor has fewer features than you'll find with some other options, but it lets you directly connect your webcam to record into the platform or upload your current content. Plus, you can then take care of anything from trimming and cropping the files to flipping, adjusting brightness and contrast and more. You'll also have the ability to share your results in different ways, whether you want to share directly online or you want to download the video for other purposes.
The downside is that there's a paid version of this online video editor that provides you with even better features and more options. The upgraded version has several different levels that give you slightly more options the higher you go. You also won't be able to export anything but standard definition if you only use the free version. Overall, you're going to have some really good features from this free video editor online option, but not quite as many as with other systems.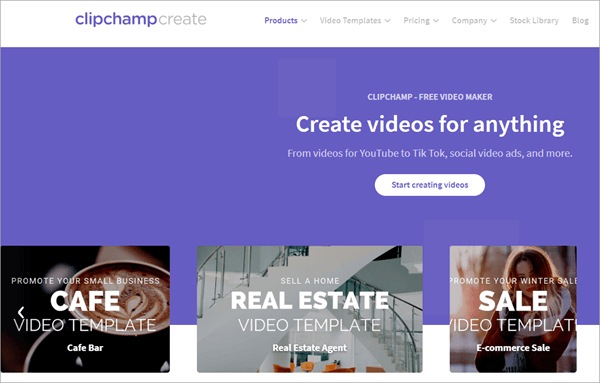 If you're looking to edit videos online alongside other people, then WeVideo is a great way to go. It allows multiple people to share the content and to work on it together through a collaborative option. The video editor also links directly to your Google Drive, so everything is stored there instead of being stored directly on your computer. That's going to make it easier for you to free up space and for other people to continuously work on the project even when you're not there. There's even the opportunity to create your raw information directly through the Android app.
The downside is that only one person can be active in the editing suite at a time, so you're going to have the option to pass files back and forth but you can't all work at the same time. You also might have a little trouble if you're looking for help from the support team, but overall it's going to be a good quality option. In fact, this is a free online video editor that's even used for younger students, so the learning curve is definitely not going to be a problem.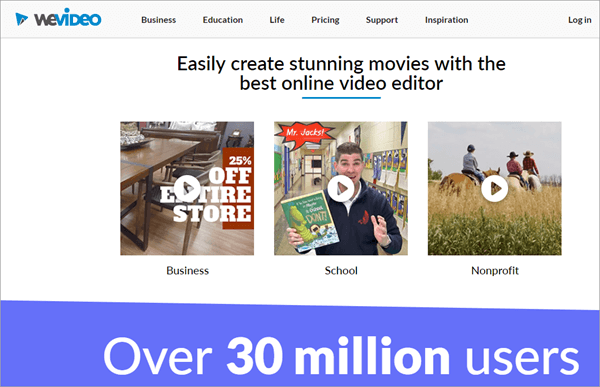 If you want to create a presentation that's going to share information with someone you're definitely going to want to look at PowToon. This online video editor is designed to work for teachers and makes it super easy to set up anything you want. It's basically drawings of different images and creations that are over the top of different backgrounds, so it's nothing fancy, but it's definitely going to get the job done, and it's going to make things a whole lot easier for you in the process.
With this platform, you aren't going to have much in the way of high-quality options. The images aren't anything really special. You're also only going to get editing for 45 seconds of video at a time unless you decide to upgrade to the premium version. That means you're going to have some benefits and a few annoyances, but you'll still be able to create a great video completely free.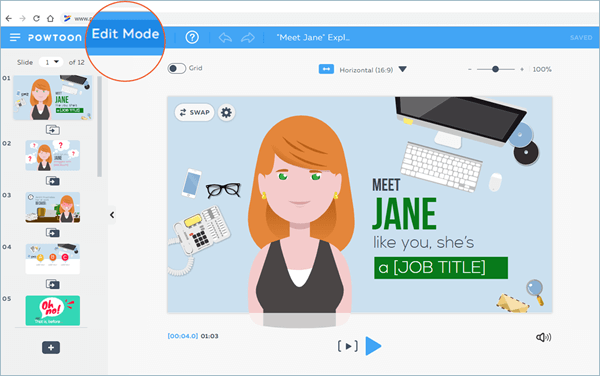 If you want to create a simple video, make sure you check out Wideo. This is one of the best online video editor options you'll find because it lets you drag and drop to create your finished product. It's all made up of animations that you can either use for free directly from the system or upload for yourself. You get to add videos, audio, and images or you can use the text, drawings and more that are already right there in the system. This makes it easier for you to create a video even if you have nothing to contribute to it for yourself.
With this online video editor, you're going to have a free version, or you can upgrade to the different premium versions. If you want to get access to everything you'll need to go with the upgrade. You also have very limited options when it comes to how you want to format the video you create and just how you want to add in sounds or audio files. Still, you're going to have some good aspects when it comes to the free version.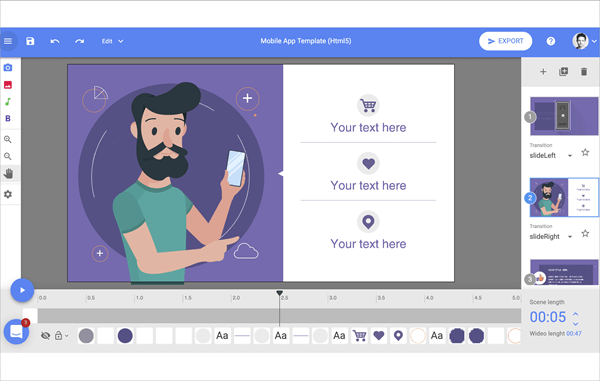 Want a way that you can create a quick clip that's easy to share on your favorite social media platforms? If you do, then Kizoa is going to be the option for you. It's a much simpler format for creating videos because it's based on a slideshow format. Still, there's the option to rotate and trim anything you want and add in the titles that you need. You can also use video clips or still photos throughout your video. When you're finished, you can share the content you've created to your email, save them, post directly to social media or just send out a shareable link, which means a whole lot of options and one of our best online video editor options.
You're not going to get the high-end creation with Kizoa that you might expect from some of these other options. Because it's based more on a slideshow format, you're going to have less of the advanced features and a better outcome with photos. You can upload just about anything, but as with most slideshows, you're going to get the most if you go with photos only. You'll also have watermarks on your videos with the free version.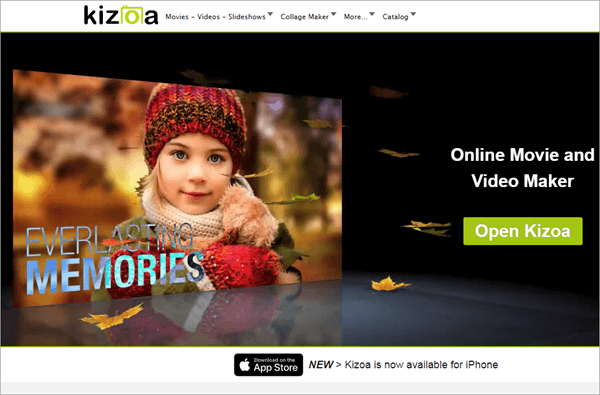 The final entry in our free online video editor options is Video Toolbox. This system gives you a platform for editing your video online and turning it into exactly what you want. But it also gives you ratings and information about everything about your video. You'll know what the frame rate is, the codec, and even the resolution before you finish publishing. That way, you can make sure that it's high quality and ready for your final viewing audience to enjoy. The online video editor also lets you convert your finished product to the format that you want, so it works for any purpose.
You'll notice that this one doesn't have a whole lot of space. You can only upload 600 MB, but that's still going to get you a pretty decent video. The interface can be a little bit clunky too, and it's filled with a whole lot of text and not a lot of effects. Still, when you average it out with the other features like the ability to add watermarks and subtitles as well as the normal editing features that you would expect, you're going to have some great reasons to use this system over some of the others that we've talked about.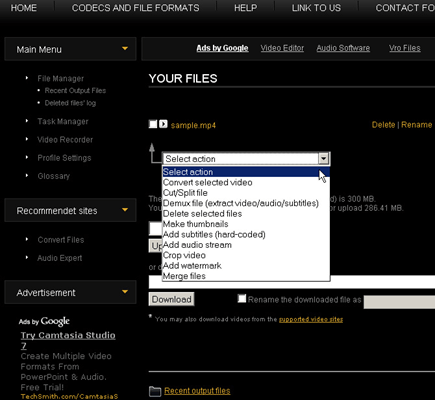 Conclusion
When it comes down to it, you're going to find the best free online video editor in no time, and you're going to have a whole lot of great features to go along with it. No matter which of these you choose, you'll be more than happy with your video editor online free. You don't have to pay for the highest quality services. You can absolutely take the less expensive way to start out or just as your full-time option.