How to connect your Chromecast to VLC? Stream from VLC to Chromecast
Chromecast is undoubtedly a prevalent kind of device among the users which they can connect inside the USB port of their Android TV for streaming online content. Millions of users use Chromecast to stream online content from popular platforms like Netflix, Amazon Prime, and many others. However, if you prefer to cast movies or other stuff on the big TV screen using your PC via a VLC media player, then in this article, we will tell you all about this topic. We will show you how to cast VLC to Chromecast to stream all your favorite stuff. Millions of PC users use the popular VLC media player in their PC as a default media player. And as a fact of information, we wanted to let you know that Chromecast support for VLC is available for Windows 10, Linux and macOS as well. So, let's get started now:
How to stream from VLC to Chromecast:
We all know that the support for Chromecast on VLC has been launched with its latest version VLC 3.0. So, first of all, install the VLC 3.0 version on your PC and connect your PC and Chromecast device to the same Wi-fi network to accomplish your task. Now, follow these instructions to Chromecast with VLC: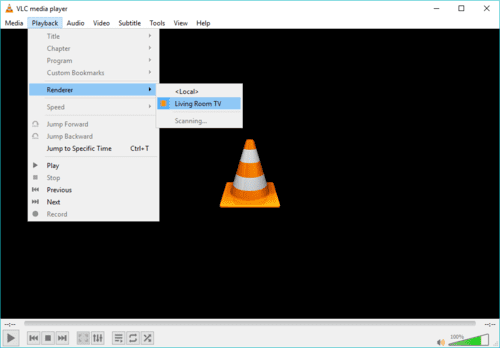 Turn on the Chromecast device and connect with your TV.
Now, launch VLC media player on your PC.
Click on the Playback icon present on the top right corner of the display screen.
Point the cursor on the Renderer icon, and it will show you the list of the available Chromecast devices.
Select the device and wait for a few seconds while it establishes a connection.
Now, just play the media file on your PC, and you will see that the screen of your PC is currently casting the same content on your big-screen Television.
How to fix the issue of VLC Chromecast not working (no device showing)
This is a prevalent issue among the users while casting Chromecast with VLC media player. To fix this issue, please make sure that both the Chromecast device your PC is connected to the same Wi-fi network. If they are not connected on a single network, then connect them to fix this issue. And still, if this issue is present after been linked to the same Wi-fi network, then you can open the Tool>Preferences followed by clicking on the "Reset Preferences" icon to fix this issue. After doing this, you will see that the Chromecast device's name is showing now in the VLC media player. You can now stream all your favorite stuff hassle-free and conveniently.
Keep checking the Battery of your PC while streaming content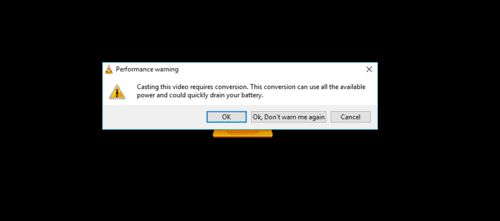 Another essential thing which you should keep in your mind is that casting Chromecast with VLC will consume a lot of battery in your PC or laptop. Moreover, the VLC media player supports a lot of different formats that Chromecast doesn't. That's why a file conversion process will be executed so that all the media files can be chrome cast on the big TV's screen. The VLC media player supports a lot of different file formats, whereas Chromecast devices only support a few of them. However, you can charge your laptop side by side to get a smooth streaming experience.
Changing the Conversion Quality:
If in case the file conversion process by the Chromecast device is consuming a lot of battery, then you may change the Conversion quality so that the battery consumption can be minimized. Moreover, the conversion process of files can also increase the loading time of the video on your TV screen. So, to reduce the loading time of the video, you may change the Conversion quality in the settings of the VLC media player. Go to Tools>Preferences and select the All radio button present at the bottom of the screen. Now, under the Stream Output, click on Stout Stream, followed by selecting Chromecast option from it. A new pop-up window will be displayed in which you can change the Conversion quality according to your convenience.
How to Stream from VLC to Chromecast on macOS and Linux?
As we already mentioned at the starting of this article that apart from Windows OS, Chromecast with VLC media player can be done with macOS and Linux OS as well. The working algorithm to Chromecast with VLC is also the same with both macOS and Linux OS.
VLC Chromecast Support on Android:
VLC Chromecast Support is also available for all Android users. The only thing to do is to install the VLC media player in the Android device from the official website of VLC and click on the Chromecast icon to accomplish your task. The playback speed of the videos is also pretty much good with the Android phone.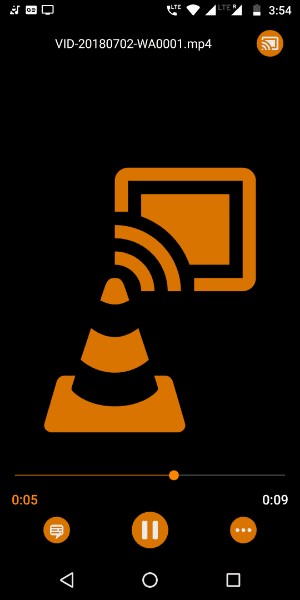 Also read: Meet people and talk on Camsurf, a fun way to get in contact with random people, come and go, find friends and love around the world. Camsurf is a Chatroulette and Video Talk app that is primarily available on Android devices.Now you can make new friends and meet new people wherever you are using Camsurf similar apps.
Look for alternatives
The idea of having Chromecast support for VLC encourages sound comfort. While casting on my Android phone was good, the PC experience (VLC on Windows 10) was equally disappointing. There is room for development in Chromecast support for VLC.
Tips: take videos by grabbing them and instantly making them available to download on multiple popular video sharing sites.
So, here you should find some alternatives.
Google Chrome is a no-brainer streaming of local files to Chromcast via Google Chrome. Open the option "Cast" > press "Cast" > "Cast file." Choose the file you need. Nonetheless, you may not be able to do much because the support for the file is limited.

Videostream (Chrome, Android, iOS)
Videostream is a good option to consider if VLC's Chromecast functionality on PC compatibility fails because it sucks. You can download an extension from the Chrome Store and play your films, songs, and photos. It's also available as an Android and iOS download.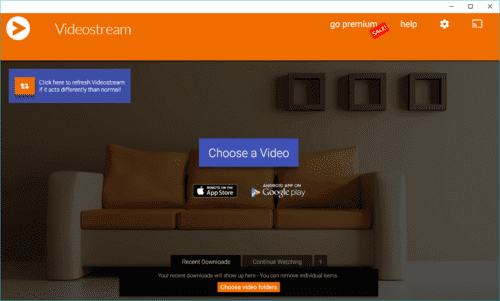 Tips: Jihosoft 4K Video Downloader is an easy-to-use tool that enables you to download videos from a variety of sources online and save them to your hard drive.
Conclusion
So, this article was all about the support of Chromecast device with VLC media player on different devices and Operating Systems. Once you Chromecast with the VLC media player successfully, then you can stream all your favorite stuff on your big-TV screen anytime you want to. If you want to provide your valuable suggestions to us related to this article, then you can drop them in the comments section present below.