10 Best Alternative Video Chat Apps like Camsurf for Android Users
Meeting and gossiping with unknown and new people are probably among one of the joyful activities because interacting with new people will let you explore all their things like culture, civilizations, respect towards others, etc. That's why lots of social media applications have been developed so that two people can connect and interact with each other through the means of some platforms. As we all know that the first social media which comes into existence was Facebook. And after the huge success of Facebook, some other social media apps like Instagram, WhatsApp and Snapchat were also launched. And there is no doubt that WhatsApp is one of the leading social media apps among people, and what these WhatsApp avid users need is a powerful and comprehensive WhatsApp Manager tool to transfer, recover, backup and restore WhatsApp data on their mobile.
In the earlier stages of all these social media apps, users are only supposed to chat with each other through the means of text and messages. But now the time has been changed very drastically. New technologies are emerging and enhancing day by day. And as a result of these technologies, people can start anonymous chat with strangers. What's more, the feature of video chat has been added on most of these social media applications. Users can easily video chat with each other via one of these social media applications for free.
But due to heavy web traffic probably caused by the presence of millions of users, the video chat quality is not justified even with the most popular Facebook messenger. You will experience some lag with them because millions of users are connected with these social media platforms. And due to these heavy loads, sometimes you will often observe that the servers of the major social media platforms like Instagram go down significantly.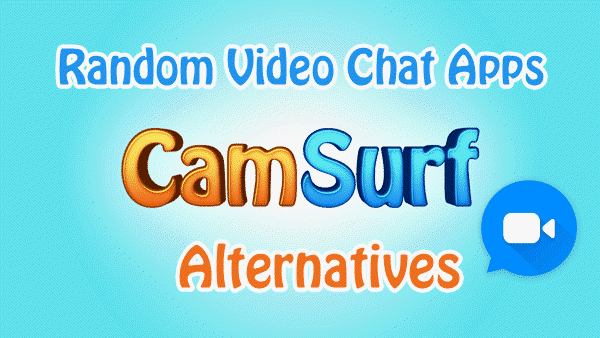 That's why users are feeling a bad need to get some best video calling apps which will provide them with good quality video calling feature without any cost. And there is no such lie in the fact that Camsurf is one of the best options out there for the users to have a video chat with friends and strangers free of cost. This awesome Android-based application is quite brilliant in terms of every parameter which a user can expect from a good video calling application. But due to some security reasons, this app has been shut down by the developers for some time. That's why till this application gets back into the business, you should have to install some different video chat applications on your phone. So we prepare a list of the top 10 best alternatives to Camsurf for Android. Please have a quick look at this list and choose the best random video chat app out of them.
As one of the most popular Android-based calling apps, Chatous is pretty much popular among the users from all around the world. Chatous had made itself the best alternative of Camsurf app and that's why we are saying that Chatous is surely the best free video calling application. The main features of this app are that any time if you feel that your privacy is in danger, then you can change the username and other private things in the app settings instantly. That's the reason why we have spotted Chatous in the first spot.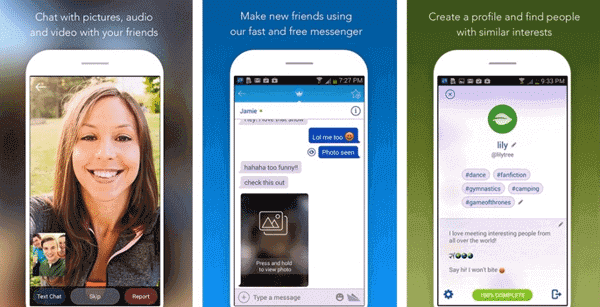 As another best video chat app with strangers from different parts of the world, this awesome video chat application will let its users do video chat in high screen quality which is more convenient. Moreover, this application also offers different kinds of filters and effects while chatting with people. You can install this app and make a successful match in order to do video chat with a specific individual. That's why users generally prefer to install this application on their phones to start a random video chat. And if you want to record the video chat on your Android, you can achieve your purpose with these tools.
As far as if the connectivity with the unknown people is concerned, Chatrandom is really a very great option for the users. Though it is only available for the Android users, still it is having a much higher fan following than the Holla. The layout and the app development of Chatrandom application are really very awesome, and you will surely believe that once you install it on your phone. And if you think that the person with whom you have chatted is a bad one, then you can report his/her username. As a good video chatting application, Chatrandom provides every sort of features and compatibility which is a really very good thing about Chatrandom.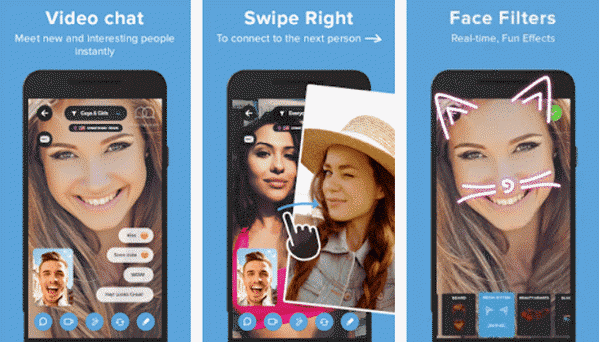 For all the camera effects lovers, Monkey is a very good choice for you. Monkey provides several kinds of video and picture effects which will surely impress you. This application is an absolute beauty in terms of all parameters of security and privacy related concerns. Any user can report the other profiles hassle free if in case they misbehave while chatting with you. Monkey is considered as one of the best chatting platforms to do video chat with the strangers and we really hope that you will also like to install this application on your phone for sure.
When it comes to getting high-quality video effects and no sound lag, the Azar will be considered as a primary choice. Apart from these awesome features, Azar is also compatible with both Android and iOS which makes it quite popular among the users. The free application also comes with free in-app purchases which will let the users download a variety of video and picture filters inside the app. So, Azar is definitely one of the most appealing chatting apps available for the users out there.
Fruzo is not just only a video chatting app, but also the best dating social app which allows you to find your potential partner online. This is very good application especially for the Single peoples, as it enables you to video chat with random users to find your partner. You can also share your dating experience with other users so that they can also be motivated to find their life partners. But beware of the fake profiles and please don't carry away in the talks of people because there are lots of fake profiles present on this platform which has been identified by the developers in recent past. So, be careful and get the best partner to have a lovely date with you.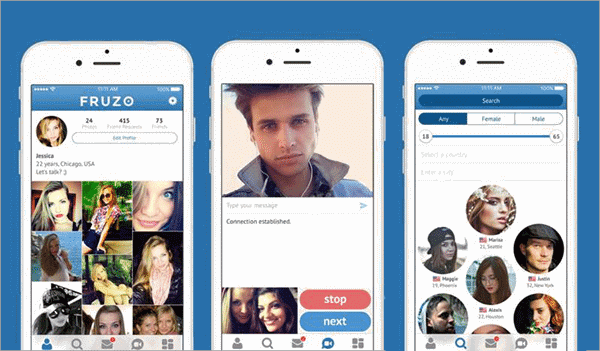 This is one of the fastest and most exciting emerging social media apps, which focuses on the aim to connect different people with each other. You can post your videos in the profile so that other users can make an idea about you. You can also browse the profile of other users to make a successful match to have a video chat for free. This is probably one of the best alternatives to Camsurf video chat application.
As one of the most recommended video chat application, IMVU is also a virtual world simulator game. The most interesting part of this app is that users can use 3D avatars to make profiles, begin virtual life and meet new people. IMVU is basically a dating app where you can search for your partner. You can do video chat with other users once you make a successful match on the other profiles. This app comes in both free and paid versions. But we recommend our users to use the paid version because you will find genuine people out there who are looking to date their unknown partner.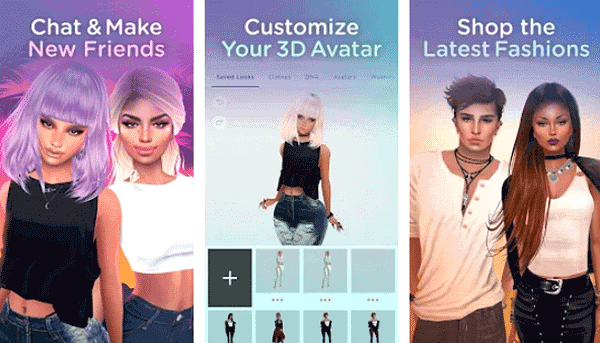 This is the only single option present in this list which will let you find your partners based on your location. You will get some recommendations when you turn on Google Location services. Once you make a successful match by swiping the screen, you will become able to start a video chat with your partner. The graphic user-interface is pretty good which definitely excites to get the most out of it. So, Kiwi is surely a quite worthy choice for the users who are looking to get a proper alternative video chat app to Camsurf.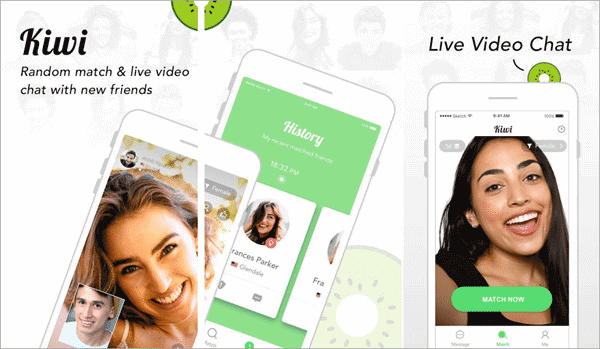 Stranger Chat is another very good random video chat app like Camsurf. Though all the features of this app are pretty similar to the apps which we have mentioned above, Stranger Chat doesn't require you to create any login or account, which means that you are able to start a one-and-one chat without username and profile picture. It is the best app for chatting with random strangers, because you will get a random person every time you start a chat.
Conclusion:
Here is this list of top 10 video chatting apps like Camsurf for Android users. We hope that you will really like this. We know that there are several other options present out there which should have been placed on this list. That's why you can vote for your favorite alternatives to Camsurf in the comments section below.