How to Hack Someone's Snapchat Account with Snapspy V3
Besides the demand for game hacking, people also have the desire to hack Snapchat account. If you are one of them and tired of searching for the best tools or software which can be used to hack a Snapchat account of someone else, then you are at exactly place. There are lots of Snapchat hack tools and software packages available online which pretends to be the best and also pretends that they can prove themselves to be useful for you, but in actual they are just a scam. Those fake software packages are developed by the scammers to stole your private and credential information from your PC. But you don't have to worry because in this article we will tell you about the three major methods or tricks which you can use to hack the Snapchat account of the targeted users with an ease.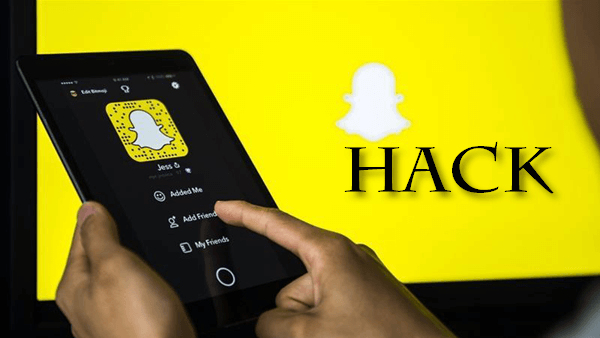 Mainly we focus on the functioning of some Snapchat spy apps and hack tools in this article and we will also let you know about the procedure which you can use to accomplish your task. The best thing about the Snapspy V3 is that you don't have to download it on your PC and most of all, you will be able to hack someone's Snapchat account very easily. Hacking of any type of account is always considered to be an illegal activity, but if you have a doubt that someone is engaged in some bad activities, then it becomes important to hack their account and accessing the required information. So please don't blame yourself because this step of yours can change the life of targeted victim who got stuck in bad activities.
Also Read: How to Fix Snapchat not Working on Android?
Coming back to the topic, hacking the Snapchat account of someone else will let you to access all their text messages, their multimedia messages including photos, videos, GIF and most importantly the username of the person whom they are chatting on Snapchat. By the way, you can use these Snapchat savers to save someone's Snapchat pictures and stories. And if unfortunately, you lose those photos and videos on your phone, you can use this Jihosoft Android Phone Recovery to get them back without backup.
Snapchat is one of the major Social media platform applications and hacking the account of its users is not an easy task. It may be possible that you will be encountered with some problems or issues while accomplishing you task and then you give up with it. So, we appeal you to not carried away with the task and giving up because we will list three methods below and you can use any one of them if you got stuck in one method. Go through the steps or instructions of each method carefully and by this way you will definitely become successful in accomplishing your task for sure. So, let's get started without wasting any more time:
Method 1: Hack Snapchat Account by Using Snapspy V3 without Downloading It
This Snapchat hack software is an absolute beauty and we can say this software is one of the finest possible way of hacking someone's Snapchat account. Using this tool, the probability of hacking someone's Snapchat account is very high until and unless they (targeted users) have a very strong password to defend their account from the hackers. That's why it is strongly recommended that you should set a strong log-in password so as to defend your account from the attacks of the hacker because weak passwords can easily be cracked by the attackers with the help of some hardware or software.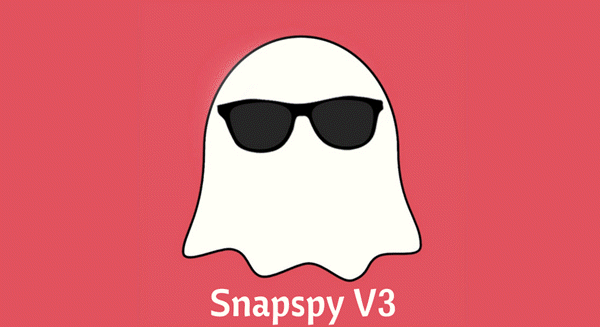 Snapspy V3 definitely is of that kind which will accomplish your task and don't reveal your identity in front of anyone. Moreover, your location will also be hided from anyone. So, in case if you have a doubt in your mind that it is safe to use or not, then please make clear in your mind that your identity won't be revealed in front of anyone and at any cost. Snapspy V3 software is used by thousands of users and now it is the most recommended software to accomplish this task of hacking the Snapchat account.
So, in order to hack Snapchat account using Snapspy V3, just follow these below-mentioned steps very carefully:
First of all, just navigate to the official website of Snapspy V3 software and open the homepage of that website. On this web page, you will find an input box where you have to fill the username of the targeted account which you want to hack in the empty field.

After you enter or fill the blank space, just click on the "Submit" icon and wait for some minutes while this software will fetch the required details from the server. Just be patient and let the software to do its work. Please don't click on the "Back" icon or "Refresh" icon.
After it hacks the password and other messages and snaps, you will receive a message on your screen that Snapchat Retrieval is successful.
To have an access to the password, you have to click on the link provided there. To prove that you are not a Robot, you have to perform a task for example you have to take part in a survey or may be confirming the Captcha box.
After the task in done, you will be able to access all the snaps, messages, passwords, multi-media messages and many more of that stuff.
Method 2: Hacking the Snapchat Account Using the Snaphacker Tool
This is another software tool which is available online and can be used to accomplish the same task as done by Snapspy V3. In case if you don't like the functioning of Snapspy V3, then you can navigate to this method because this method is also similar to the working of the Snapspy V3 software tool. As we had mentioned above, the popularity of this tool is also excellent and this tool is the best possible alternate of Snapspy V3 tool. All the information which is extracted by the Snapspy V3 can also be extracted by using Snaphacker tool. We are again repeating that your identity will not be revealed in any case by using this software tool.
So, please don't doubt on the ability of this tool and just follow the procedure mentioned below step by step:
First, you have to navigate to the official website of SnapHacker. Then a web page will be displayed in front of you directly asking for the username of the targeted account.
After you fill the required empty space, you have to click on the "Start Hack" option and the fetching of the account details will be started automatically.
It will also take some time to proceed but after that you will be able to access all the required information and messages.
After the information is being fetched, you have to part in the survey to prove your identity so that no misuse of this website occurs.
After you completed the survey successfully, you will be able to access the information and snaps sent and received of the targeted user.
All the chat logs, contact information, usernames, snaps and messages will gets revealed in front of you. We accept that functioning of Snaphacker software is bit easier than the Snapspy V3 software, but the probability of fetching all the information and messages of the targeted user is more in case of Snapspy V3 software. That's why it is strongly recommended over the Snaphacker software tool.
Method 3: Hacking Snapchat account with Spyzie Software Tool
Another Snapchat spy app which will do the same job as the above two is Spyzie. This application offers one main advantage over the other two software tools and that features is that you don't have to go through any survey or anything of that type of sort to get the required information. Sometimes, users feel unsafe while they participate in the unwanted surveys. But this limitation has been overcome by Spyzie.
It not only helps to hack the Snapchat account, rather this application is also been used by the users to track the real-time location, data of other social applications, messages, contacts, call logs and many other information.
But the main limitation this application hers is that you have to install this application in the targeted phone. This is bit annoying and this application is mostly used by the Parents to keep a track of Snapchat messages on their children's phone. It cannot be used to hack the Snapchat account of the someone else's account whose phone cannot be accessed by you in any case. Follow the steps and instructions mentioned below:
Download the Spyzie application on your device and register via entering your e-mail and password. Once you register yourself on Spyzie, you need to install this application in the targeted phone.
To install the application in the targeted phone, you have to allow the installation of applications from unknown sources.
Now, you have to download the Spyzie application in your Android or iPhone device too.
Once the application is installed in both devices, launch the application in the targeted phone followed by login with your credentials.
You need to allow or give some permissions which is required to start the monitoring of the targeted device. Just click on the "Start monitoring" icon and delete the application icon to track the required data.
After you are all done with the above steps, you need to login to the official website of Spyzie. From there you will be directed to a web page where you can track all the required data until and unless the owner of the targeted device realize the presence of Spyzie application is his/her phone.
Conclusion:
That's all we have in this article. We hope that you had understood the working of above 3 software packages to hack the Snapchat account of any user. As we had mentioned, there are a lot of tools or software available on the internet which pretends to be the best, but trust us, Snapspy V3 software is the king of all the tools present in this hacking segment. It may be possible that some other tool is more reliable than the Snapspy V3 in working. You can share the name of that software in the discussions below.