How to Permanently Delete or Deactivate Your Twitter Account
As one of the most popular social media, Twitter is a boon in modern times. It helps you stay updated as well as keeping in touch with your family and friends. However, as with everything in life, it does have a bad side to it. Often, going onto social media platforms become so undesirable that you may even think of deleting your account permanently.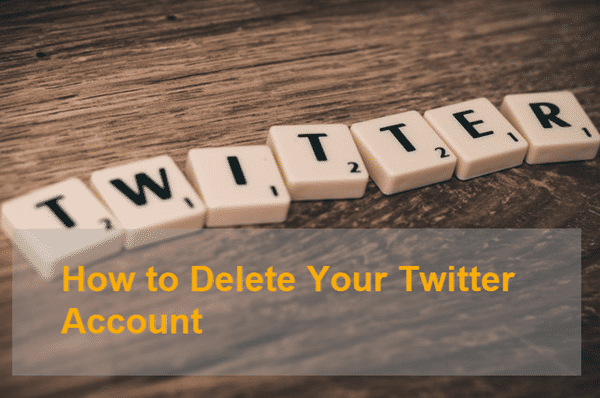 Social media benefits a lot of people, but the risk should be given much attention. For example, it is not difficult to hack Facebook account. For those who are still in school, cyberbullying on Twitter becomes a real issue. Hence, people may want to take an opportunity to delete their accounts permanently, and here we will provide a complete guide of how you can do so.
Things You Need To Know Before Deleting Your Twitter Account
The reasons for you to leave the site forever is not important. All that matters is that you want to make sure that your exit is permanent. Well, luckily for you, it is quite easy to make sure that your twitter account will be shut down permanently.
Twitter also provides its user with a 30 day grace period. What does this mean? Well, if you decide to delete your account permanently today, but have a change of mind within 30 days after the deactivation, you can still access your old account with all of its tweets and followers still in place! Once this grace period is over, your account will be shut down permanently with no chance of going back.
However, if you want to restore the photos and videos that have been removed from your computer or other storage devices after uploading to Twitter, you can have a try with Jihosoft Photo Recovery, one of the best recovery software for photos, videos and audio files.
Now, let us take a look at how you can make sure that your Twitter is gone for good!
How to Delete Twitter Account on Desktop Browser
Back to the time when Twitter doesn't provide Deactivate option on the mobile application, a computer is a must in order to delete one's Twitter account. Even now, it is also very convenient to delete Twitter account on a Windows or Mac computer with any browsers.
Deleting your Twitter account using your computer involves a few easy steps.
Step 1. Visit Twitter.com and sign in your account.
Step 2. Click your profile icon on the top-right and choose Settings and privacy.
Step 3. Make sure you're in the Account tab which is the default option.
Step 4. Scroll down to find and click Deactivate your account on the bottom.
Step 5. Read the warning before clicking the Deactivate button.

You will be asked to re-enter your Twitter password to confirm the deactivation. The same procedure also works on mobile phones with the browser set to desktop mode. Nevertheless, the exact steps may differ in the future upgrades of Twitter.
As described in the warning content at the last step, you may undo the deactivation within 30 days.
How to Delete Twitter Account on Android Phone
It has been reported that over 80% of Twitter users spend more time on the mobile app than the web browser. If you want to get started on deleting your account immediately without any delay, then you can do it directly on your Android phone.
On Twitter on your Android phone, tap on your profile picture.
Enter the Settings menu and then tap on the Account.
Select the Deactivate your account option.
You will be prompted to enter your password.
Tap on the Deactivate option again.
Confirm the operation if asked.
How to Delete Twitter Account on iPhone
It is just as simple to delete your Twitter on your iOS as well, follow these simple steps and your account will be gone!
Open Twitter on your iPhone and tap the profile image on the left.
On the menu, go to Settings and privacy > Account.
Tap on the Deactivate your account option.
You will be prompted to enter your password.
Select the Deactivate again, then choose Yes, deactivate to confirm
Why Is It Deactivation Instead of Permanent Deletion?
You may notice that instead of selecting any "Delete" option, to remove your account permanently you are deactivating it. As mentioned earlier, Twitter offers its users a grace period. Thus, even after you deactivate your account, Twitter will retain users' information for up to 30 days. Once that period is over, your Twitter account will be removed permanently.
Unless you login to your account within this 30 day grace period, deactivating your account will automatically lead to permanent deletion of your account.
Facts about Twitter Account Deactivation
It should be noted that while deactivating your account takes effect immediately, some of the content that you have posted may still be available on the site for just a few days before it is removed. However, do keep in mind that Twitter has no control over third-party apps such as Bing or Google cache-ing the content on your twitter for fast web page result loading. This means that though your content may not be available on Twitter anymore, it can still be available somewhere else on the internet. You can also choose to download Twitter videos from your account in time.
Once you have deactivated your Twitter account, and you still want to create a new account using the same username or email address, you will need to switch the email account linked to your Twitter before you deactivate it. If you have not done so, you will need to wait until the 30 day grace period is over.
Conclusion
Deleting your Twitter account is simple and can be done in just a few minutes. So, if you decide that it is not for you, then you will not have to face a lot of hassle in ensuring that they do not have any of your information anymore. However, if you want to make changes to your accounts such as changing your user name or email, you do not need to delete your account. Don't forget to share your experience with us in the comment.