How to Use NFC to Transfer Files on Android
Recently, the majority of Android phone manufactures have enabled their products with NFC function, which may be a little strange for many users. Then what is NFC in mobile phone? NFC, the short for "Near Filed Communication", is a new method to wirelessly share information between two devices within 4 cm. It is widely applied to data transfer, wireless payment, transit ticket and so on. Next, this article will talk about how to use NFC to transfer files in detail.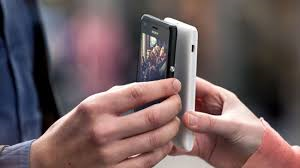 Do you have NFC?
Before learning about NFC uses, please make sure that your device has NFC. Generally speaking, there are two means to check it. First, you can check for the printed "N" symbol on your device. Some devices print on battery pack and some on backplate. Or you can directly open the "Settings" app and tap on "More" to find the NFC option.
How to use NFC on Android?
Using NFC to transfer files is a very straightforward process, and remember to activate the NFC function by "Settings" > "More" > "NFC" > "On" first. Once the NFC and Android Beam are switched on, you can share content with NFC following the next steps:
Open the contacts, photos, videos or other files you wish to transfer on one of your Android devices.
Place your Android devices back to back, and the source device will vibrate or make a sound once they are connected.
Then the interface of source device will shrink and display "Tap to beam" or "Touch to beam" on the top. Please touch the screen lightly.
The interface will recover to normal size after the file has been sent successfully. Then you can check it on the destination device and transfer next file.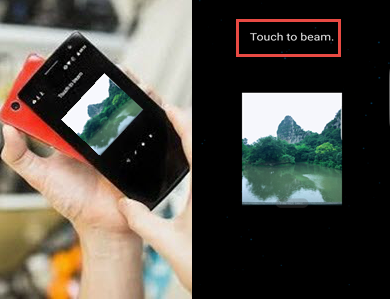 Note:
NFC doesn't transfer apps' APK directly, and the source device just sends the app's Play Store Page. Then the destination device will open it and get prepared to download.
When transferring a contact with NFC, the destination device will pop up a window to ask users to save the contact in Contact app or other appropriate accounts. Just make your choice.
NFC not working?
Transferring files with NFC is quite convenient and practical, right? However, it can also fail sometimes. What if the NFC doesn't work? Don't worry. You can fix the NFC not working issue by resetting the NFC option, clearing your cache partition or booting your device to safe mode.
If above tips still cut no ice, then you are suggested to transfer your files with a professional third-party phone transfer tool – Jihosoft Phone Transfer, which can help to transfer contacts, call logs, text messages, photos, videos, musics, calendar and more between Android and iOS devices in one click. Therefore, it's considered as an optimally alternative solution for NFC.