iMessage Not Working, How to Fix?
What Is iMessage And How Does It Work ?
iMessage is an instant messaging service developed for Apple device users, which means it is impossible to send an iMessage to someone with an Android smartphone. Unlike text message(SMS) sending by cellular service provider, iMessage allows users to send texts, documents, photos, videos, contact information, and group messages over Wi-Fi, cellular data network to other iOS or macOS users. And it is supported by the Messages application while it transcends the traditional 160-character limit of text messages.
How to Diagnose And Fix Problems When iMessage Not Working?
You must noticed that when sending iMessages to another iOS user, these iMessages appeared in Blue bubbles. It is different from text messages showing in green bubbles. Therefore, if you find the iMessage you sent appeared in green bubbles, then your iMessage isn't working correctly on your iOS device. Apart from this, if iMessage not sending or not delivered successfully, you can
check solutions below to fix the iMessage issues.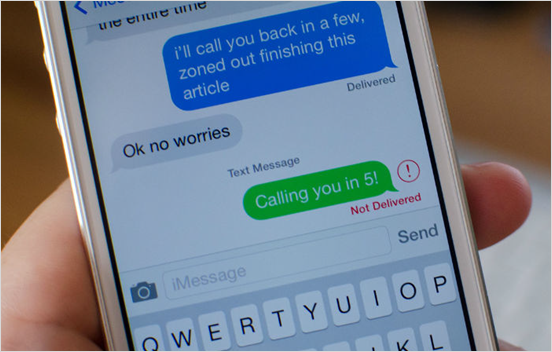 Note: All the solutions just set iPhone as an example, they equally apply to other iOS devices such as iPad, iPod, MacOS as well.
Solution 1: Check Internet Connection of Your iPhone
iMessage only works when there is a valid internet connection through Wi-Fi or iPhone cellular data. Thus, if you find something wrong with your iMessage, the first thing is to check your network connection. Please note that sometimes even if you have connected to a Wi-Fi/cellular data network, the iMessage issue may be caused by poor internet connection.
Solution 2: Turn iMessage Off, Restart iPhone, Then Enable iMessage Again
Normally, you can use this method to fix your iMessage issues if it has nothing to do with the internet connection. First, you should head to Settings > Messages and tap the toggle switch next to iMessage to turn it off on your iPhone. Then, you need to force restart your iPhone. After that, go to the place where you turn off your iMessage to enable it and check the addresses and mobile number listed under Send & Receive.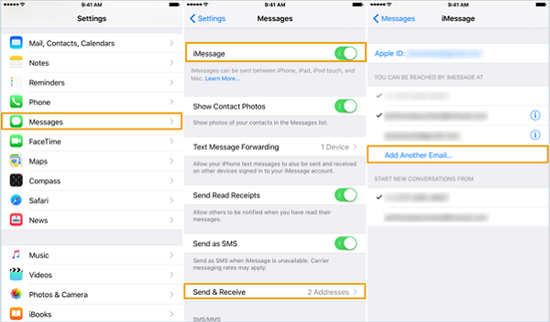 Solution 3: Check for iOS Updates
Many iPhone users must have updated iPhones for at lease once. Sometimes, some iOS version is not mature enough to keep all Apps compatible with itself. In general, the newest version is claimed to be the best version of its updating history. Therefore, you can update your device to the latest iOS 11.2.5 to see if it could fix the iMessage not working problem.
Just go to Settings > General > Software Update to check if there is a new version available. And then download and install it on your iPhone.
Solution 4: Downgrade Your iPhone to Factory Settings
If your iMessage problem still exists after you tried all the solutions above, you can downgrade your iPhone to factory settings, which is the most stable version to adapt to all the functions on your iPhone after all.
Reset iPhone to Factory settings:
Settings > General > Reset > Erase All Content and Settings.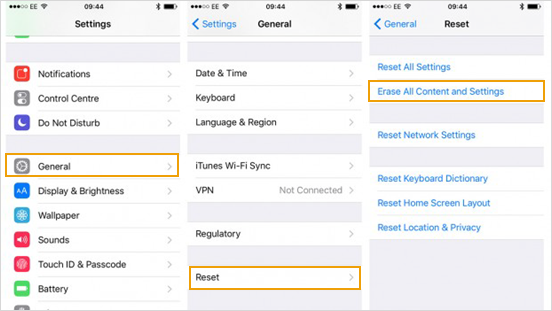 If you don't want to lose your iPhone data, you can recover all your data with Jihosoft iPhone Data Recovery after the reset. This software can help you recover lost/deleted iOS data such as contacts, messages, photos, videos, WhatsApp, etc. with/without backup. By the way, this software enables you to preview and selectively choose the data you want to recover.