How to Open PKPASS Files on Windows, Mac, iPhone & Android
I received an email from an airline company after booking a ticket, and there is an attachment ended by .pkpass. I want to see what's side but don't know how open the pkpass file on my PC or iPhone. Any solutions?

PKPASS (Passbook Pass Format) is an Apple Wallet file used for saving boarding passes, coupons, loyalty cards, movie tickets, and other passes. It usually contains a pass provided by vendors (Airline Companies or Starbucks). So, the file you have received in your mail as PKPASS File actually contains your Boarding pass or any digital signature of the vendor, appearing as PNG pictures, json files and signature. Don't worry. There are several ways to open PKPASS file extension in all your devices, like iOS and Android phone, PC or Mac.
Tip: Sometimes it is inevitable to mistakenly delete photos, videos and documents as important as PKPASS file, but the same, don't be sad. We can easily recover deleted files on computer with a good file recovery software or photo recovery software. Just remember to conduct data recovery as soon as possible.
Part 1. How to Open PKPASS File on iOS Device (iPhone)
Opening PKPASS File on iPhone is elementary. There is an in-built app in your iOS device named Apple Wallet (Wallet for short, formerly Apple Passbook), which allows users to open and view the PKPASS file.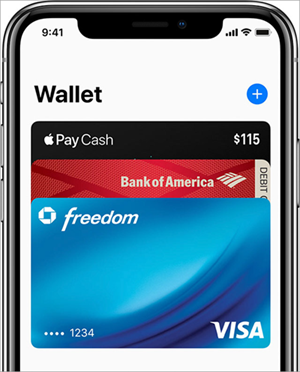 All you have to do is simply download that PKPASS file from your email, and when you tap on that file, it will be loaded and opened in Apple Wallet (Wallet). For your convenience, you can add that file to the app, so you don't have to open the mail every time you want to see it.
Part 2. How to Open PKPASS File on Android Phone/Tablet
There is no built-in app comes with an Android which allows you to open PKPASS files, but it's still easy. Just download an app called PassWallet from Google Play Store for free. The app will collect all your Passbook / Apple Wallet (.pkpass files) tickets & coupons.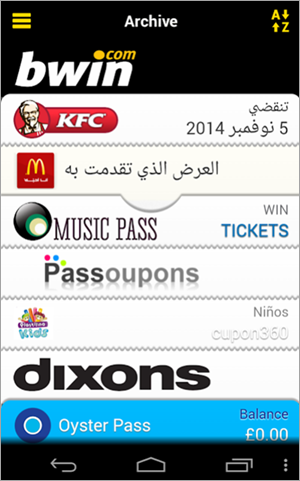 Now tap to open .pkpass file with the PassWallet app, and then you can easily access it from your Android devices. Alternatively, some mobile manufacturers may have built Wallet app in their smartphones, so users don't need to install third-party apps.
Part 3. How to Open PKPASS File on Windows PC
If you want to open PKPASS files on Windows PC, then it's actually simpler than doing it in a phone. There are two ways to open PKPASS file in PC.
First, as PKPASS is a compressed archive just like .zip and .rar, so you can rename it with .zip or .rar extension, then you will get access to the contained information by extracting the file.
Second, if you find the first method a little complex, then you can also install Wallet apps from Microsoft Store, which will let you access and view all the PKPASS files on your PC for free or with a little cost.
Part 4. How to Open PKPASS File on Mac
Similarly, in order to open and view PKPASS files on your Mac, you need to download and install a tool on your Mac device.
To open PKPASS file on Mac, you need to use iPhone Emulator. The iPhone emulator is built into Xcode for Mac, so you need to download and install Xcode on your Mac, and then you will be able to view the PKPASS files on your Mac.
Conclusion
In this article, we have learnt several ways to open PKPASS files on different devices. Next time, you will know how to deal with the issue when you or someone you know receive with a PKPASS file as an email attachment after booking a flight ticket online. You can open them on every device at your disposal. We'd love to hear from you if this tutorial helps you.