Best iPhone App to Add Music to Video [2020]
A great soundtrack is one of the most essential things you can use to make your videos stand out. It can go a long way in adding some emotion to your video and it even has the potential to completely change the way of viewer perceives your content. Adding background music to a video clip is a relatively simple process on a PC/ Mac. Yet, if you are using an Android or iOS device, you might face some issues finding the right app that will help you do the same. In this video I'll talk about some of the 7 best apps to add music to video on iPhone.
VivaVideo – Video Editor & Video Maker
Kicking off the list is VivaVideo, which is a full-fledged video editor that you can get on both Android and iOS. This app has a large free music library, from which you can pick up some to add on your video. Through this app, you can also voice over a video, add multi music to video and adjust the soundtrack volume. More than that, VivaVideo allows you to trim the video length, split video into clips, reverse video, change orientation of video, speed up/ slow down video. It also has a large pack of emoji, text and glitch effects for your video to make it an eye-catcher. Now, please download the app from App store and follow the steps below to add multi music to video on iPhone.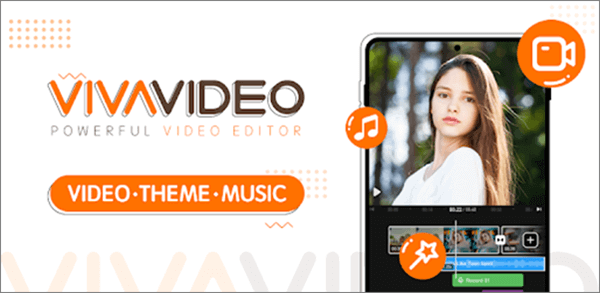 Price: free, offers in-app purchases
Capability: iOS, Android
Triller
Triller is a popular music video creating app. If you use Triller to create a music video, you will find that it has a large music collection, which even includes some of the most popular songs at the moment. So, suppose you like to create lip-sync videos with pop music, Triller is undoubtedly the right tool for you. More than that, you can search for a song to add in your video or choose a sound track from your device. Still, Triller does not allow you to record music video that last longer than 30 seconds, so you'd better take full advantage of these 30 seconds and show the best part of your talent. If you don't like any part of the video clip, use Triller's trim or cut tools to remove it. Special effects and text overlays are also available to apply to your video. To learn how to add music to video on iPhone through Triller, please click here.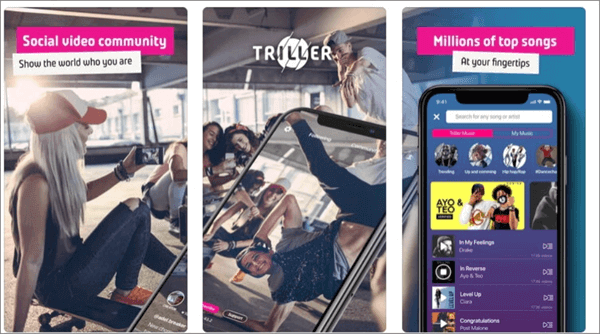 Price: free, offers in-app purchases
Capability: iOS, Android
VideoSound – Music to video
VideoSound is music video creating app for iOS. It is featured in creating music videos for Instagram, Vine and Facebook. If you like to highlight your memories with your favorite songs and let your friends wonder how you did it, then VideoSound is the weapon to make it. Through this app, you'll have not problem to attach a song to a single photo, make photo slideshow with music or create a music video. Meanwhile, you have a great control over the soundtrack. You can import the music from your iTunes to the app or record a soundtrack yourself. And by the way, it won't damage the quality and aspect rato of the original video or photo. After all is done, you are ready to share on Instagram, Facebook, Vine or Send via Email.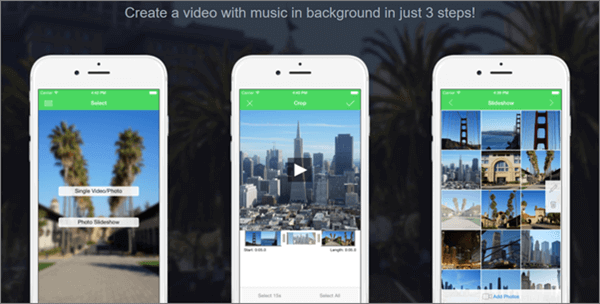 Price: free, offers in-app purchases
Capability: iOS
iMovie
iMovie is a powerful video editor launched by Apple. This video editor has both mobile app version and desktop app version, so you can use it on your iPhone, iPad, iPod and Mac. Before using iMovie to add music to video on iPhone, please make sure the iOS runs on your device is 13.4 or upper. This app allows you to import soundtracks from your iCloud, GarageBand, iTunes or directly from your device. You can add more than one audio track to a single video clip and control the sound volume. iMovie might be somewhat complicated for the rookies but it is not that difficult to use if you follow this guide. More than that, you can also edit your video by trimming, cutting, adding filters, rotating, reversing, changing the video playing speed, etc.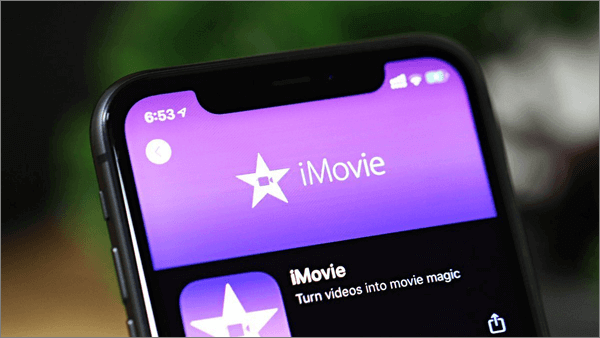 Price: charged
Capability: iOS
Magisto
Magisto is the only complete video editor and marketing platform powered by A.I., making it the fastest way to create, distribute and optimize video. With Magisto, you can create music video or music photo-slideshow. This app has a library of commercially-licensed music for you to apply in your video. If you don't like the soundtracks from its in-app music library, you can use your personal music collections. For most of video editing apps, they might require some advanced video editing skills while Magisto does not. With this Magisto, you can add music to video on iPhone by 3 easy steps: firstly select video & photos, then choose a theme, finally add a soundtrack.
Far beyond that, this app offers great features to edit videos including filters, effects, facial recognition, stabilization, and many more. Surely, you'll make a stunning video with this powerful app.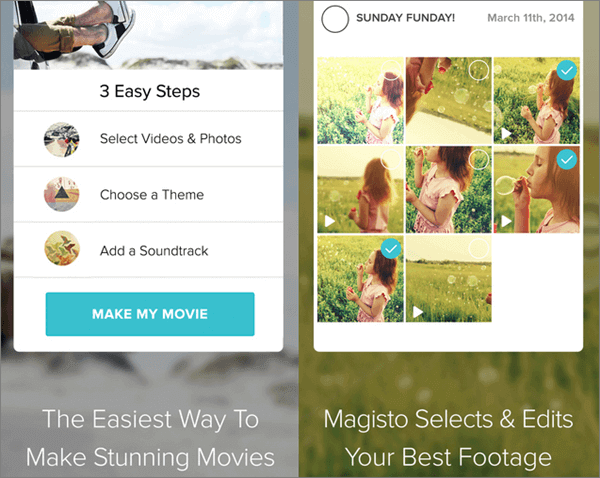 Price: free, offers in-app purchases
Capability: iOS, Android
MuStar
MuStar is mostly a Lipsync Musically Video Editor. There are thousands of songs and movie excerpts available in its music library. Then you can just pick up a song you prefer and use the app's lip-sync or dance mechanics to make incredible videos. Besides a video editor, it also works as a platform for those music video creators to battle with etch other. For example, you can participate in dance contest and earn stars. Meanwhile, you can share the videos you make with MuStar to all popular social media platforms, which can help you get more followers.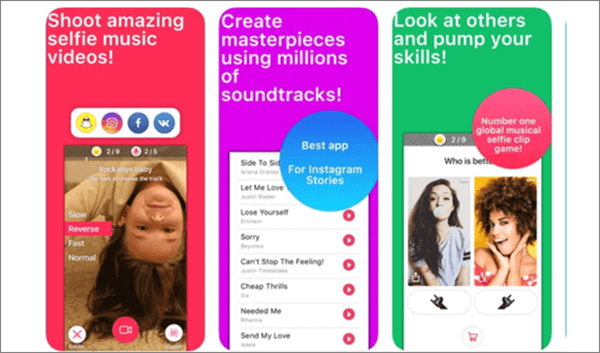 Price: free, offers in-app purchases
Capability: iOS, Android
Video Maker with Music Editor
Video Maker with Music Editor, as its name can tell, it has a powerful music editor for creating music videos. There are 3 different soundtrack resources where you can choose to add in a video: the app's music library, music saved on your iPhone, voiceover you record. Besides, You can add as many music tracks to your videos as you want, which means that you can combine two or more songs in a single clip. There are also fade-in and fade-out sound effects to combine two music tracks and make the bgm plays smoothly.
When a music video is created, you can save it on your camera roll or share it to your social networking like Instagram or Facebook.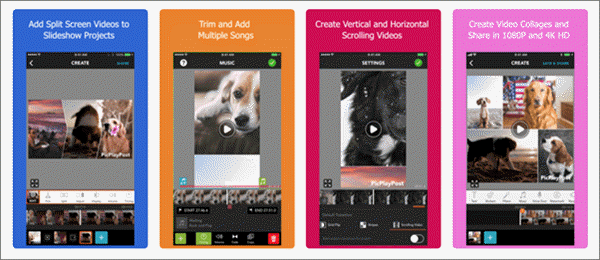 Price: free, offers in-app purchases
Capability: iOS
Sum up
We have tested dozens of mobile apps and these 7 apps recommended above stand out the average. Surely you will have a wonderful editing experience with these 7 best iPhone apps to add music to video. Still, if you have any better idea, please leave a comment to share with us.