How to Reverse A Video on Snapchat? [2020]
In the past few weeks, people are passionate about the Snapchat's gender-swap filter. And now, the Snapchat video reversing filter is at the center of the talk. Guess you've been watching videos that play backwards on Snapchat recently. Do you find them amusing? Do you want to make your own Snapchat video play backwards? Well, you can simply put a Snapchat video in reverse through its built-in filter, which is completely free.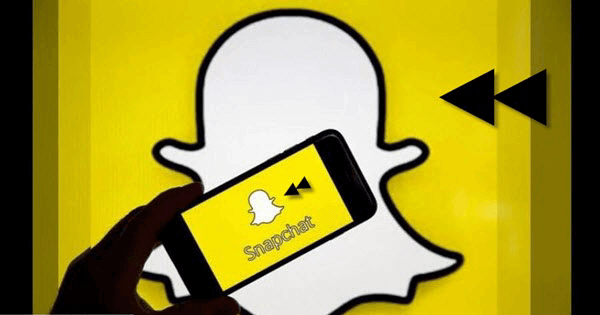 How to play videos backwards on Snapchat through reverse filter?
Actually, the video reversing Snapchat filter has been around for several years but people seldom notice that. In the following text, we would like to show you how to access to this Snapchat video reversing filter and how to put a Snapchat video in reverse. It is extremely easy!
Step 1. On your smartphone, open the Snapchat app and go to the Recording screen.
Step 2. Press and hold the shutter button at the bottom of the screen to start recording your video; Let go off the button when the video is captured.
Step 3. On the video screen, swipe your finger from left to right to switch the filters.
Step 4. When you see a three-backward-like icon, stop on there, that is the video reversing filter you are about to use; apply the filter and save your video.

Step 5. Play back the video and you'll find you've put a snapchat video in reverse.
You can also watch video guide on YouTube
See? Isn't it easy to reverse a video on snapchat? Moreover, Snapchat also allows you to speed up or slow down a video by using its built-in speeding filter and slowing filter. The steps to speed up/ slow down a Snapchat video are similar to those steps listed above. The difference is that when you are choosing a filter, stop on the rabbit-like icon to apply the speeding filter; then stop on the snail-like icon to apply the slowing filter.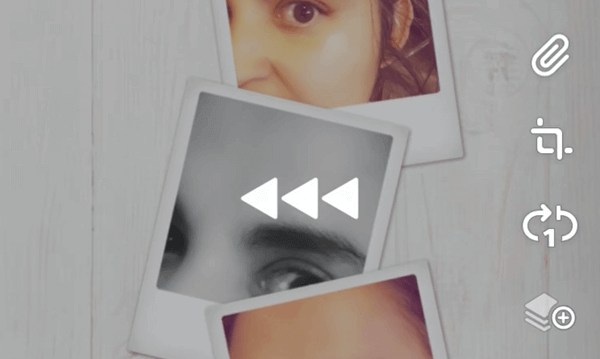 What if reversing a video that saved on digital camera?
It is easy to put a video in reverse on Snapchat. You don't need any other third-party tools. Yet, what if the video is recorded by a digital camera? How can you put that video in reverse? Well, in that case, I assure you there is no software things to be installed on the digital camera to help play a video backwards. Actually, you need to transfer the video to your computer first and then use some third-party video reverse software like Jihosoft video editor, MiniTool, Movavi to edit your video on computer. Or, if you don't like install programs on your computer, you can try online video reversers like Kapwing, VideoReverser, FileConverto, Roketium. When you choose to use online video editing services, please make sure that the Internet speed is fast and stable since online tools are severely influenced by the network condition. Moreover, you are asked to upload your video to the web. This may take the risk of leaking your personal privacy somehow. Therefore, desktop application is what we firstly recommend.