Free Video Editing Software That Doesn't Leave A Watermark
Nowadays, videos are widely used on video sites, shopping sites, education platform, social networks, news websites and other websites. Since the need for videos is growing, the demand for video editing is accordingly increasing. Actually, video editing is critical before a video is published. Yet, you can't just edit a video without any tools. You'll need a video editing software to cut off the useless parts, to join different clips together, to add subtitles to video, to rotate video, to add special effects to video, etc.
There are lots of video editing software on the market. Some of them are free but there will be a big watermark pinned in the output video. If you are looking for some free video editing software that doesn't leave a watermark, you may need to do some research to find out. To save your precious time, we would like to list the 5 best free video editing software with no watermark.
1.VSDC Free Video Editor
The first tool we would like to mention in this post is the VSDC Free Video Editor, which is powerful, easy and free. The processing speed of this program is very fast since it uses fast and high-quality algorithms optimized for single and multi-core CPU's. Through this application, you can make beautiful videos in a very intuitive way, since it has a graphical interface that helps to have high performance in the editing of videos. It also has the ability to support virtually any type of video and audio formats. Besides, the quality of the audio and video editing is so great that you can make videos in HD and 4K quality. There is also no watermark left on the edited videos.
Once a video project is made, it can be shared online directly in the most popular video services such as facebook, youtube, vimeo, etc..
VSDC also has a pro version that has advanced tools such as mask tool, voiceover, chroma key for professional-level editing, which costs $19.99.
System requirement: Windows
2.Jihosoft Video Editor
Jihosoft Video Editor is one of the best free video editing software for beginners. This software is designed for people who simply like to cut or join videos and audios. It supports a variety of media file formats like MP4, MOV, AVI, AVCHD, MKV, FLV, MPG, MPEG, WMV, MTS, M2V, M2T, AVC, M2TS, ACC, MP3, FLAC, WAV, WMA, etc.; There is a preview window on the software interface for you to preview the imported video so that you can cut the video accurately. Meanwhile, the cutting and joining speed of this free software is fast and stable. No quality loss after editing the video, no watermark will be added to the exported video. About the downloading, Jihosoft Video Editor is a light software which requires less space than the average video editing tools. No advertise, no virus.
Jihosoft Video Editor is aimed to be a full-featured video editing tool while the cutting and joining features are available for the time being. Other video editing features like cropping, rotating, adding text and more will soon be available. Stay tuned!
System requirement: Windows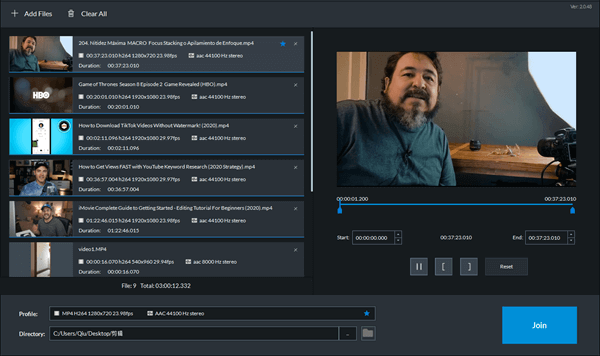 3.iMovie
Being one of the best free video editing software with no watermark, iMovie is available on Mac and iOS devices. iMovie pretty much includes everything you need to create a short video. You don't have many choices, but what's available is sleek, polished and easy to use. One of its amazing features is the picture-in-picture where you can overlay images or clips as much as you like.
Please make sure your Mac has enough free space before you install iMovie since the sheer size of iMovie can be such a bummer which takes up about 2 GB or more space on a Mac.
System requirement: Mac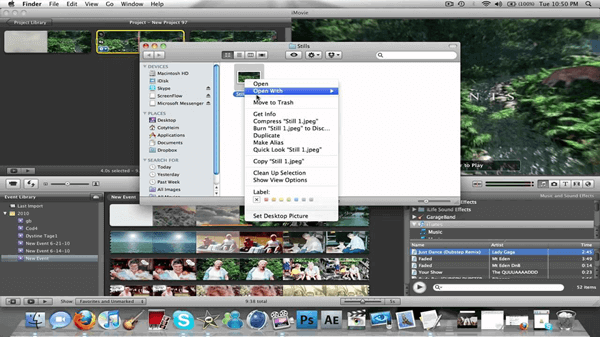 4.Openshot
OpenShot Video Editor is another free video editing software without watermark. Different from the 3 applications mentioned above, this award-winning, open-source video editor is available for Linux, macOS, and Windows. It has an easy-to-use interface and rich set of features. Through this software, you can crop, merge, cut, split and trim video clips, as well as merge external audio tracks with video. Moreover, Openshot also provides a load of special effects like flying text, brightness adjustment, title editor, slow motion, 3D animation, snow and more for users to increase the creativity of their projects.
OpenShot can read and write most image and videos formats and with the advanced tabs users can use any FFmpeg format.
System requirement: Windows, Mac, Linux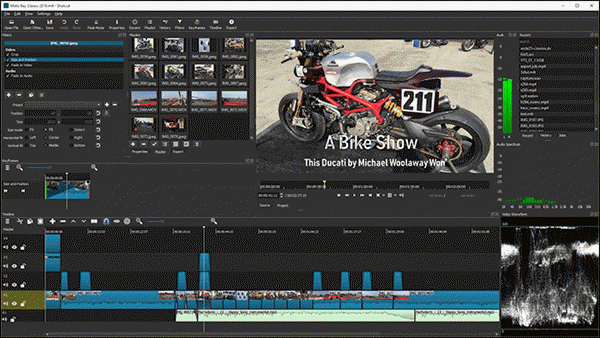 5.DaVinci Resolve
DaVinci Resolve is a feature-rich, high-end video editing/post-production software program that leaves no watermark on the output video. It's Blackmagic has included a great number of features and functionality to assist users in creating basic video productions to more advanced creations. The best part of Davinci Resolve is the Clutter-free UI and easy import and export options. Other than that, the easy edit options, fusion controls and color correction options are easy accessible and perfect.
DaVinci Resolve has a free version, which is extremely robust. Anyone who is unsure about the software can really do an in-depth test run with the majority of features, and evaluate if it is for them before making a purchase.
System requirement: Windows, Mac, Linux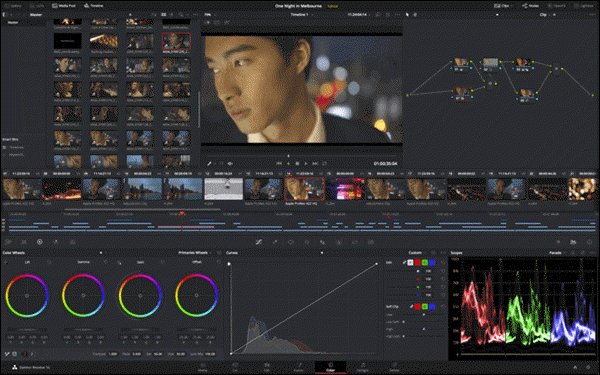 6.ShotCut
Being one of the best free video editing software with no watermark, ShotCut has packed a load of cool features like importing video, keyframing on a timeline, cutting and splicing, and adding transitions, titles, and effects. Its ability to to attach and detach both video and audio in an efficient way is quite awsome! Moreover, it has excellent GPU features which will amaze you. Also, it supports up to 4K resolution which is very impressive and it is available for Linux, Mac and Windows.
System requirement: Windows, Mac, Linux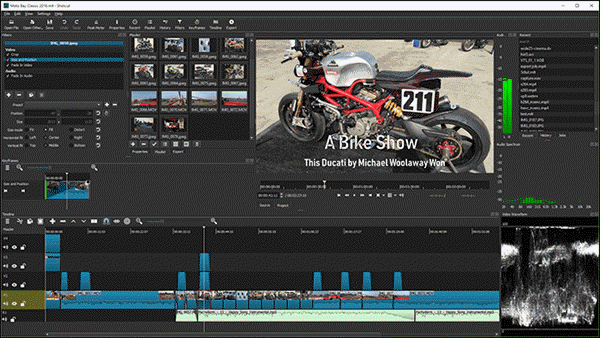 7.Lightworks
Born out of high-end, professional film editing software, Lightworks was used to edit Hollywood classics such as Pulp Fiction, The Wolf of Wall Street. Lightworks has both paid version and free version. The free version is strikingly powerful in terms of features, but its export options are extremely limited. The free version limits export resolution and format. It maxes out at 720p, and only in MPEG4/H.264. Yet, there will be no watermark added to the exported video.
System requirement: Windows, Mac, Linux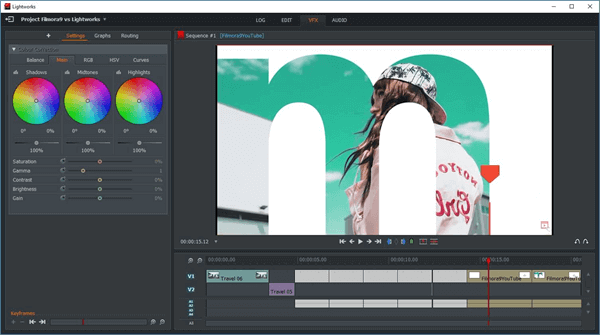 The bottom line
The 7 tools we suggested above are all free video editing software that doesn't leave a watermark. They are all carefully selected through testing. Go and try them if you are interested. Still, if you have other good recommendations, please share with us by leaving comment below.