Top 10 Best Game Optimizers and Boosters for Windows PC in 2019
There is no doubt that until and unless you restrict the background apps and other processes on your Windows PC, there is no chance to eliminate the lags which disturbs your gaming experience. Most of the users are facing this issue because the apps and different processes which are running in the background of your PC will eat up RAM memory and as a result of this, you will face a huge lag while playing online PC games or any other offline PC game as well.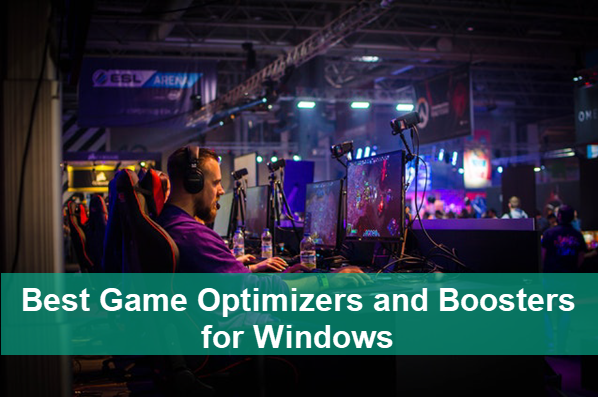 If you want to eliminate lag from your gaming experience, then you must install a proper Game Optimizer and Booster which will sort out all the things automatically. The game boosters and optimizers are special kind of software tools which are designed minimize the disk activity, CPU load and to help the OS to free up the RAM. So, just don't wait and go ahead to pick the best popular choice of game optimizer and booster for your Windows PC.
Pro tips: Before applying the game boosters to kill processes on your PC, make sure to save and close important works, like Office documents, to avoid data loss. In case it has already happened to you, don't hesitate to use Jihosoft File Recovery to recover unsaved PDF documents as well as Word/Excel and other files.
Probably the best game optimizer and booster, Advanced System optimizer is exactly the software which is developed to eliminate lag while playing games. This awesome software will restrict all the apps and processes running in the background of your PC while you play PC games.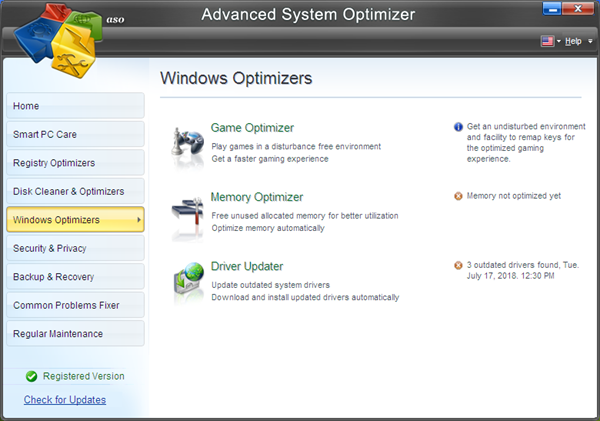 Moreover, this software also offers the feature of automatic update of game drivers so that you can have the latest gaming drivers installed on your PC. You can also delete the unwanted and duplicate files present on your PC with the help of Advanced System optimizer software. When you install this game booster on your PC, then you will find that all the resource files of that particular PC game are loading at a much faster rate and hence, the lag present in the games is getting lower down for sure.
This game booster is an excellent choice for the Windows PC users because it will do all the things such as making up memory space, clearing up RAM, cooling the CPU and much more automatically. You can also free up the space manually by launching this app on your Windows PC and selecting that option which is meant to do this task for you.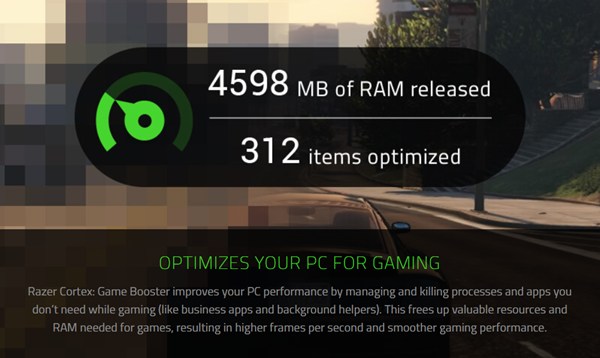 Razer Cortex will also increase the FPS on your PC which will bring some better and smooth functioning of your PC. Moreover, the customized settings offered by this software will also let you to set your priorities and other settings which will simply ensure the smooth and lag free gaming experience for you.
Wise Game Booster is considered as an incredible choice for all the PC games lovers because this software simply ensures the smooth functioning of the games on your PC. The best part of this game optimizer and booster tool is that you can optimize a particular PC game just by selecting it followed by pressing the Optimize icon. That particular PC game will automatically get optimized and will launch on your PC directly.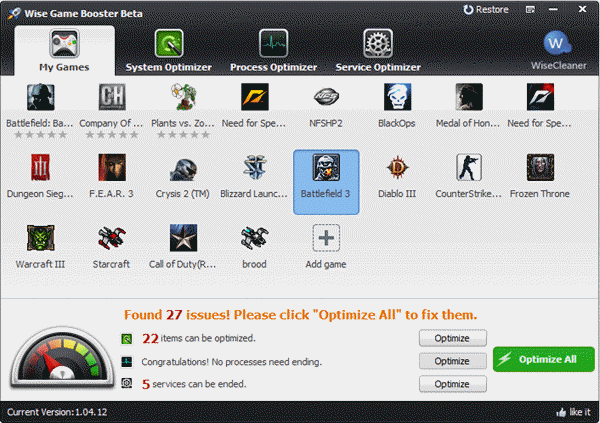 You can also use the System Optimizer feature present in this software which can be used to optimize the performance of your windows PC hassle free. So, definitely Wise Game Booster is a very good choice for every online PC game enthusiastic.
This game optimizer and booster software provides you multi-dimensional features like it will restrict the processor usage, RAM management, restricting the background processes, will boost up the CPU power etc. Mz Game Accelerator is a powerful game optimizer software which is having a very good reputation and rank among all its competitors.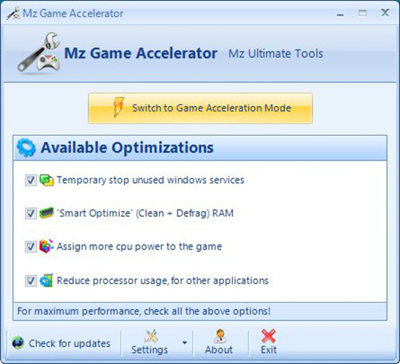 Most of the professional gamers uses this game optimizer tool on their PC to boost up their system's performance. The efficiency of your PC will also get increased if you use this game optimizer. And in case if you are facing overheating issues with the CPU of your PC, then this tool might be the best possible tool which will help you to get rid out of this situation. So, just don't wait and install this software on your Windows PC as early as possible.
This game optimizer and booster software is surely an incredible choice for the users who are facing some real lags on their PC while playing online PC games. This software is developed with all the different gaming optimizer resources which will help you to eliminate the lag from your PC games.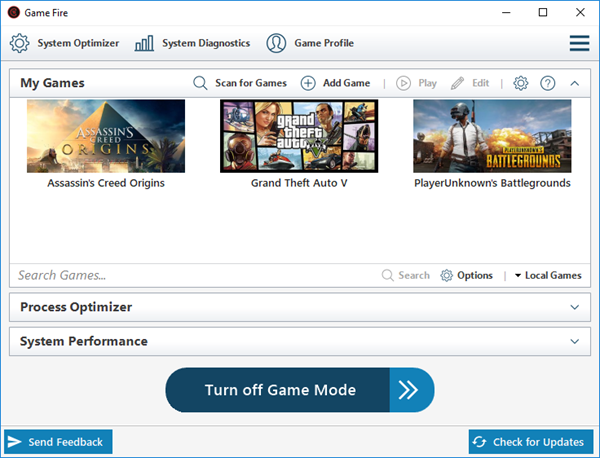 Moreover, Game Fire 6 is offering a feature named as "Turn Game Mode On" to their users which will restrict all the other processes running in the background automatically while you are playing games on your Windows PC. As like other optimizer tools, this tool is also featuring the feature of "System Optimizer" which will let you to get the most out from your PC in terms of performance.
Apart from the features which a normal game booster and optimizer software provides, Game Boost software provides a different stuff to the users. Game boost software will let you to set the power of optimization by manual setting.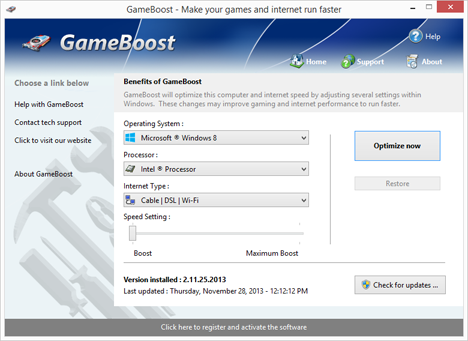 Another very fantastic feature which Game Boost software provides is users can easily observe the real-time CPU and RAM usage to get a rough idea about the performance of their PC. You can easily optimize the performance of your PC using Game Boost software to get a no lag experience while playing PC games. To ensure a smooth functioning of this software on your PC, you need to check for the regular updates so that you will get the latest firmware of this software on your PC.
If you are facing a very high ping while playing Online PC games, then WTFast game optimizer and booster software will definitely help you out to optimize the performance of your PC for sure. This software will automatically try to increase the FPS (Frames per second) so that you gaming experience can be made enhanced hassle free.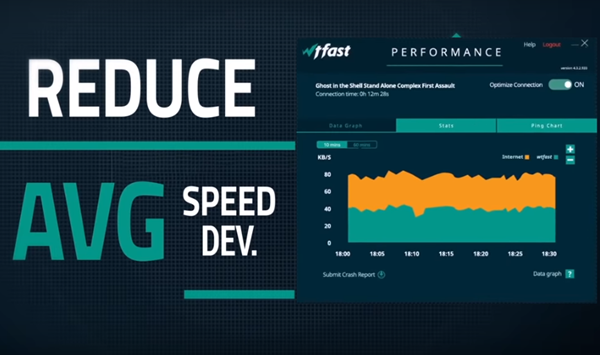 To use this software, users are supposed to login with their ID and password which they can create for free on the website of this software tool. The overall ratings and reviews provided by the different users who have used this software are also very good which makes this app a complete package for the users.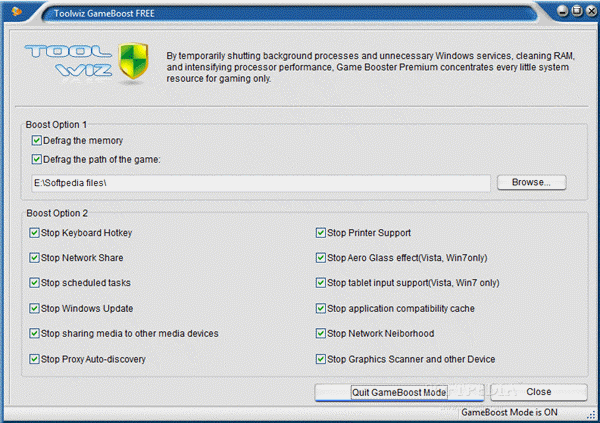 Another very fantastic gaming optimizer tool which is really a fantastic option for the users in this list. You can easily clear the excess RAM and CPU usage by using the manual control feature provided by this software to the users. The graphic user-interface of this software is pretty well developed and optimized for the users so that it becomes easy for all users to use this software on their Windows PC. According to our thinking, this software is delivering exactly the same in which it meant to deliver. We are pretty much impressed with the functioning of this tool and we hope the same from your side as well.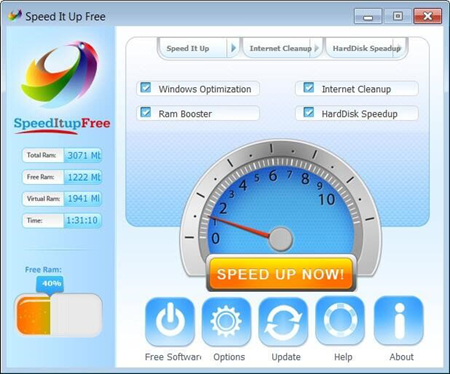 This game optimizer software pretends itself to be the best gaming optimizer software tool, but we don't think the same for it. In our perception, this software provides basic decent optimizing features which are of no such use to the users. But if you want to get a software which will itself not consume much storage space and memory on RAM, then Speed it up Free freeware is an excellent choice for you guys. Though this app lacks most of the features which should have present in this software, but overall a good choice for the users who are having low RAM and CPU performance on their Windows PC.
This last option present in this list is a recent launch of this section of gaming optimizer tools. Though MSI afterburner is an incredible choice for the users, but because it lesser known to the users, that's why we are forced to place this software at the bottom of this list.
The notable features which this software offers to the users includes the CPU cooler, RAM cleaner, Fan speed controller, voltage regulator and much more to be listed. You can easily observe the real-time CPU temperature of your PC and can maintain it by operating the Fan speed of your PC. And all these controls will let you to eliminate the lags and ping from your PC while playing a heavy sized PC game.
MSI Afterburner is one of the best emerging game booster and optimizer software which is really providing the great features to its users. So, just don't wait and get this software installed on your PC to improve the overall performance of your PC on your terms.
Conclusion
So, these are some top 10 best game boosters for PC. If you ask our top 3 picks from this list, then we will name Advanced System Optimizer, Wise Game Booster and GameBoost software. Share your top 3 picks from this list with us in the comments section below to let us know about what you think. You can also leave your feedbacks and suggestions about this article with us in the comments section below.