9 Best Custom ROM for Android Phones 2019
In the event that you need to use your Android smartphone for more than two years, you will probably get credible and updated software just with ROMs. They additionally offer you the chance to explore more totally new UIs and amazing new features. On the off chance that you've yet to explore the world of ROMs, here is the best Android custom ROM list for you to pick out the most suitable one to install according to your needs.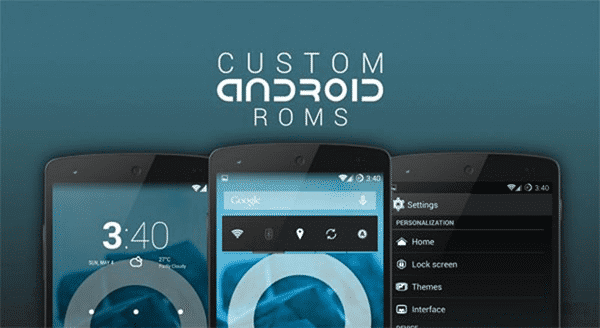 What Is Custom ROM in Android?
Great custom ROMs are portrayed by an active community and support for a wide range of gadgets. Tragically, this isn't the situation for some third-party firmware. Numerous cell phone manufacturers have taken on imperative criticisms of their unique firmware and proved users wrong. These are a few instances of the updates: Previous security updates, Less pre-installed software, and Improvement of the UI.
About two or three years later, security updates will finish. In the event that you need to keep utilizing your Android phone, you need to accept those security risks or if nothing else replaces the software. If you want to give a better UI, less bloatware and earlier software update, you need to think about Android custom ROM.
The Best 9 Custom ROMs for Android Download
#1 Paranoid Android
As one of the longest lasting custom ROMs, Paranoid Android is a popular ROM alternative to CyanogenMod and Co. Though Paranoid Android ROM did undergo some bumps recently, now it does better than ever, with officially supporting Android 9.0. The developers of Paranoid Android are dedicated to providing a polished and refined experience with the users while using minimum resources. It has its own unique features like Hover Mode that enables users to see and interact with their notifications from any screen.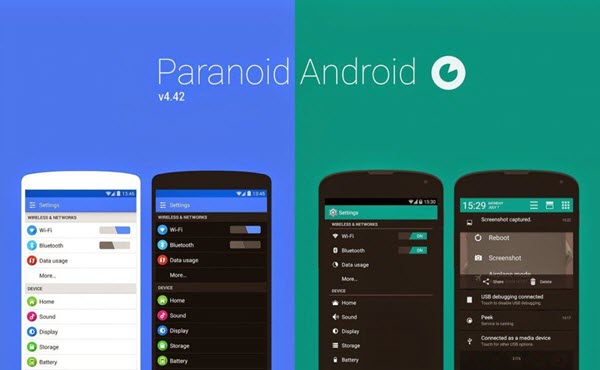 #2 LineageOS
Lineage is the legacy of CyanogenMod which was ideal for beginners. Lineage ROM has a compact launcher, a feature-rich camera application and some other pre-installed applications which leave you lots of free memory. To help users mute the Android or make it loud in certain situations, Lineage has also equipped with volume profiles. It also has the privacy feature that will send incorrect data to those apps whose privileges aren't increased normally. The great thing is that Lineage makes your old Android run fast once again.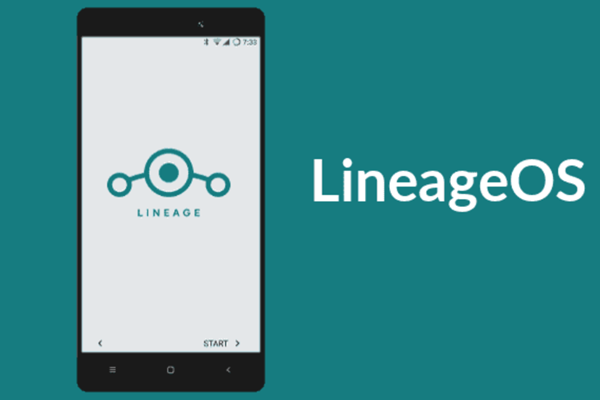 As one of the most stable Android ROMs available in the market, CarbonROM is one of the first ROMs that succeed in implementing Substratum. It is currently available on lots of devices running on Android Pie 9.0, and supports major offerings from Samsung, LG, OnePlus, HTC and more. In the beginning, you may find that this ROM is similar to other custom ROM we mentioned in this article. However, after using it for several days, you will feel the true essence of CarbonROM. We believe that you will be hard to switch to any other custom ROM after using it for some time. Because the smoothness and stability of the CarbonROM retain you as its loyal user. You can download this custom ROM on Android with the link we provide.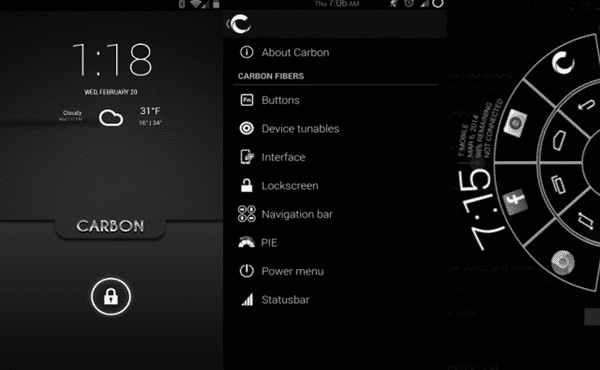 #4 Resurrection Remix
Preferred by a huge number of users, Resurrection Remix is probably one of the most popular and fastest custom ROMs. It has a huge user base, supports a few Android devices and offers more features compared to other custom ROMs for Android. It uses Paranoid Android and other ROMs as its main source code, and adds all the features to its code. However, the tons of features on system resources end up making this ROM unstable sometimes.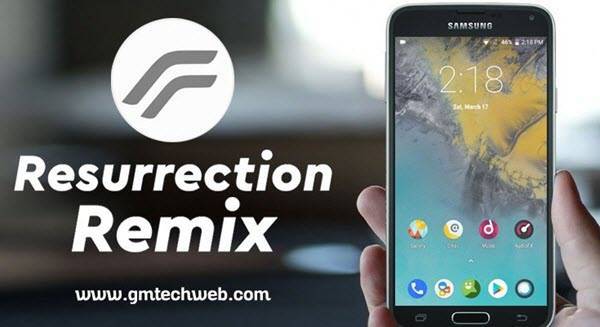 Considered as the stable version of Resurrection Remix, Dirty Unicorns is intended for Samsung, Nexus, OnePlus, Xiaomi, HTC, Pixel, Moto and more. It has comparable features to Lineage and offers root access by means of apsp and regular updates for security and stability. With OmniSwitch, you can perform multiple tasks. Messy Tweaks contain vital settings choices which are absent in traditional Android.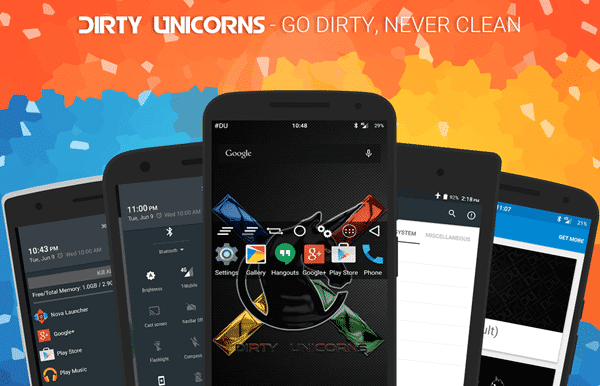 #6 SlimROMs
SlimROMs may be the lightest and most functional custom ROM for Android devices. It is known for offering a totally stripped down version of Android and giving you a chance to decide precisely the amount of the services of Google Play you need to bundle in. The most notable function of this ROM is that it includes the Slim Recents and the Slim Pie. Something else, SlimROMs is portrayed by the ability to change the DPI of font styles and symbols and make everything as tiny as you need it to be. The Slim family presently is compatible with nearly 50 gadgets.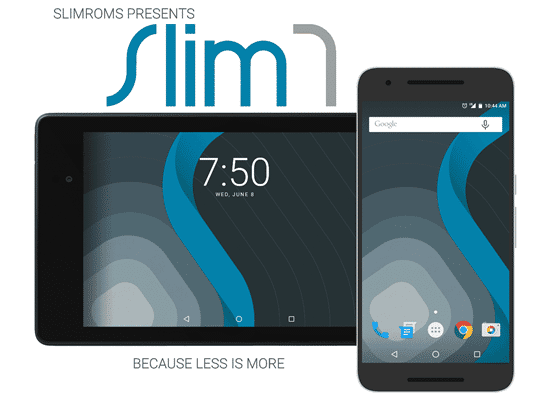 #7 OmniROM
Developed by former members of the MOD group, OmniROM is the genuine spiritual successor of CyanogenMOD. It is a standout amongst the best custom ROMs around. It is compatible with various Android phones, including Samsung, OnePlus, Xiaomi, Nexus, Motorola and Sony gadgets. One of the most outstanding features of this ROM is the Advanced Settings application, which offers users access to different customization options including the Flick2Wake tool. This tool enables you to flick the telephone to turn on the screen. It can be of great help, as it can wake the phone when it is put in a vertical position.
As its name suggests, AOSP Extended is built from the Android Open Source Project source code. Like all other custom ROMs out there, this custom ROM provides a smooth experience and great performance, and yet is short on features. It also offers a significant number of features concentrating on customization.
On the off chance that you are a programming enthusiast, you should make use of this open source code by contributing or making your own build. The best part of AOSP Extended, is that its development team is so dynamic and committed to updating monthly with security patches once they are released by Google.
If you are unable to afford to buy your beloved Google Pixel 3 or 3XL, Pixel Experience may be the best bet for you. This custom AOSP ROM will turn your telephone into a pure Google gadget, with all the Pixel good stuff included, for example, launcher, fonts, icons, and so on. With the 9 Pie OS version, the ROM supports an extraordinary number of phones, including Google Nexus smartphones. You must will have a good experience with this ROM in general.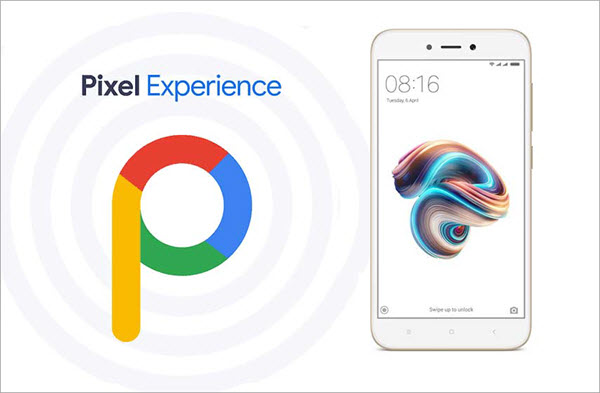 Why Install Custom ROM?
"ROM" means "read-just memory." A custom ROM uses a new OS version of Android to replace your gadget's OS that is typically stored in read-just memory. Custom ROMs are not the same as getting root access.
1. Get the Latest Version of Android
The hottest reason to install a custom ROM is to get the latest Android version. Numerous manufacturers never update their old Android devices or updates may take a long time to achieve the devices because of the carrier and manufacturer delays. On the off chance that you have an old Android that is no longer get updates and you still want to run the newest Android version, then a custom ROM is your choice. CyanogenMod is the most prevalent ROM for this goal — it has its very own changes, yet the base system is like the stock Android version made by Google. Because of CyanogenMod and other custom ROMs, lots of old Android gadgets that will never be authoritatively updated can run the most recent Android OS version.
2. Remove Bloatware
The brand new phone regularly comes stuffed with bloatware when you buy it from a carrier. These applications can mess your system and take up your disk space. What's worse, manufacturers even add their own apps to your Android. However, to switch to a custom ROM may be the only way for you to remove the annoying bloatware from your phone.
3. Replace Manufacturer Skin with a Stock Android Version
Without using the clean look made by Google, some phone manufacturers like Samsung and HTC "skin" their Android version with their own look which is jumbled and fragmented. Many users dislike it, yet. You can't simply change from the maker's skin to the stock Android look — beyond any doubt, you can replace the launcher without introducing a custom ROM and even without establishing, however there's no eradicating all the faulty customizations the manufacturer has made to the working framework. To get the stock Android look and replace all the manufacturer's customizations with the spotless Android framework, you'll have to introduce a custom ROM.
4. Add Additional Features and System Tweaks
Custom ROMs provide you with many features and tweaking options that you won't get from the stock Android and somewhere else. A custom ROM can offer you access to everything. For instance, a custom ROM may enable you to:
Install skins to personalize how your whole Android OS looks.
Add your own frequently used settings shortcuts to the quick settings menu.
Run applications in tablet mode on a telephone with the more feature-rich tablet interface.
Easily overclock your Android to make it run quicker or underclock it to make it run slower while saving the battery life.
Enable root access with ease by toggling a system setting.
5. Configure App Permissions
Custom ROMs use their own way to manage Android application permissions, so you can keep Facebook from tracking your GPS location and play Android games without letting them know your telephone number and other personal information. This function appeared in Android 4.3 as a hidden settings panel, so we hope that it will show up in an official Android version.
End: To Mod Or Not To Mod?
Custom ROMs can be the salvation of more seasoned cell phones and tablets. They can likewise tidy up new cell phones and remove bloatware. Usually, the best Android custom ROM can speed up your Android phones and include more features. Be that as it may, the edge is high for the users who need to mod, as it very well may be a mistaking procedure for apprentices. This edge is less of an issue on account of LineageOS, which is a lot less complex and is very much bolstered by many users from inside the lively CyanogenMod people group.