How to Fix Android Phone Stuck in Fastboot Mode
Fastboot is a protocol which helps users to update the flash files system on Android device. It enables users to re-flash the partition on the Android phone. But Fastboot is as risky as wonderful. It can end up to bricking of the device as there is no restriction or limitation of the device when it is in the Fastboot mode. You can find your device fixed at one screen with Fastboot written on it. This article talks about the solutions to exit Fastboot mode on Android phone, like Samsung, Huawei, LG, Xiaomi, OnePlus and etc.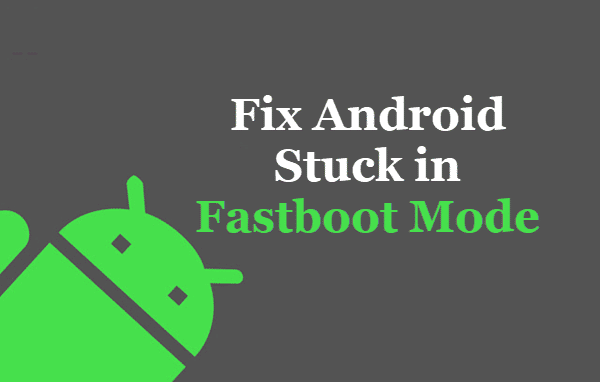 What is Fastboot Mode Meaning?
Before opening it further, let us discuss Fastboot mode in detail. As the alternative to Recovery Mode, a tool named as Android SDK (Software Developer Kit) is there for the fast and limitless installation and updates on Android device. Under the Android SDK tool kit, Fastboot protocol comes in use to update the flash file system.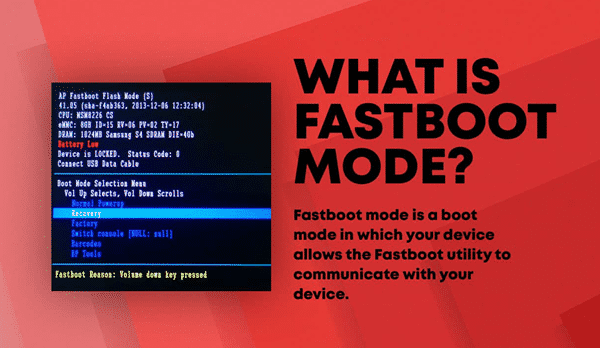 Fastboot mode is not readily available to be used in all Android devices. You can find the option to turn on the Fastboot mode only on Nexus devices and some other devices. While in other devices, it is necessary for you to root your Android before you can access Fastboot mode.
Advantages of Fastboot Mode
You might have used the ADB or Recovery mode of the Android devices for various purposes like breaking the Google FRP lock and others. Fastboot mode works in the same manner which you can use after connecting the Android device to the computer with a USB cable. As the name suggests, Fastboot mode increases the speed of the workability of the Android phone. It boots up the device very quickly and starts the phone before the loading of the Android. Because of its high loading speed and quick start process, it is used for updating the firmware quickly without bringing the device into Recovery mode. Fastboot mode enables its user to flash the image files into the internal memory quickly after booting up the device. It is widely used for custom recovery of flash files. However, it is important to take care of the device while flashing.
Fastboot is also bright in use for developer operations. It makes various codes and helps Android developer to avail more utilities to the Android phone. It allows users to perform tasks like erasing partitions and overriding kernel command line options. You can start many Android modifications and features for your phone which is not available in a general way. You need not upgrade your device with any other software or key for getting such benefits. In this way, Fastboot is widely used for the development and modifications of hardware and software solutions of the Android device.
However, it is not easy to use Fastboot mode and it opens up all the restrictions and security conditions of the Android phone.
How to Exit Fastboot Mode on Android?
Fastboot mode is a complicated and risky tool which comes under SDK of Android phones. Because of this reason, it is not found by default in all the Android phones. So, the general user can't access Fastboot mode on their Android phone. Moreover, to access the Fastboot mode, one needs to root the device. In a case, you have enabled this feature on your device and want to get out of Fastboot mode on Android device, and then you can do it by the solutions given below.
Solution 1. Restart Android Phone
The simplest way which everyone tries for solving any Android phone issue is to restart the Android phone. It is the most fundamental method to get Android out of Fastboot mode. So, if you find your device stuck under the Fastboot mode screen, then first try restarting your device by using the power button or shortcut key of your device.
If this does not work for you and your Android device has a removable battery, then remove the battery to switch off the device. Then wait for a few seconds and insert the battery back and start the phone. This will bring back your phone to the original state. If this method has not helped you, then you can go for the next methods.
Solution 2. Use Android Reboot Tool to Restart Android
If your Android Fastboot mode issue is not fixed by restarting the device then you need to reboot it forcefully. You need to use any Android Reboot Tool like Free ReiBoot for Android to do so. Basically, it makes the device to enter and exit the Recovery mode simultaneously. This method will not only help you to fix the Fastboot issue but is also helpful in fixing other issues like Android stuck in recovery mode and phone stuck in the boot screen.
Now, follow these simple steps to use a reboot tool to perform a Force Restart on Android.
Step 1. First of all, download and install any Android reboot tool on your PC and then launch it.
Step 2. Now, connect your Android phone to the PC using a USB cable.
Step 3. Enable the USB debugging on the Android device. For this, follow the instructions given on the computer and implement them on your stuck device.
Step 4. After the detection of the device, click on the "Enter Recovery Mode" option. Wait for a few seconds till your phone enter the recovery mode.
Step 5. Now, select the "Exit Recovery Mode". This will reboot your device and help you to resolve the issues.

If you don't want to create a backup and lose any data while fixing the issue, then you must go for this method. Otherwise, you can use apps to easily bring your device out of Fastboot mode.
Solution 3. Use Third-Party Tools to Exit Fastboot Mode
You can also make use of the below tools which can help you to resolve this Fastboot mode issue quickly without any hassle.
Android Multi Tools
Android Multi Tools is specially designed to help users exit from Fastboot mode on Android. You need to download this Android Multi Tools on the PC and launch it. You will get simplified instruction on the screen. Connect your stuck device to your computer and then follow the on-screen instructions to fix the issue.
ADB and Fastboot Tools
ADB and Fastboot Tools is another amazing tool which you can use to fix the issue. It is a trustworthy application developed by Google and is a part of Android Studio. You can easily download and use it to get out of Fastboot mode on Android device. Please follow these simple steps to use this tool.
Step 1. First, you need to download and install ADB and Fastboot tools on the PC.
Step 2. Connect the stuck device to the PC and then launch the application.
Step 3. Now, go to the ADB folder and open the Terminal. Enter "fastboot devices" into it.
Step 4. Locate your device and then type fastboot reboot.
In this way, you can easily get Android out of the Fastboot mode and fix the issue of your Android phone.
If you are going for any application or software to resolve the issue, then you need to back up all the data of your Android device. Because the use of software or application may lead to the data loss of the Android device. It reset the device to fix the problem. So, if you unfortunately lose Android data, you can recover all the data with the help of a good Android Data Recovery tool. Using it, you can recover all the existing and lost data on your Android device even without backup file.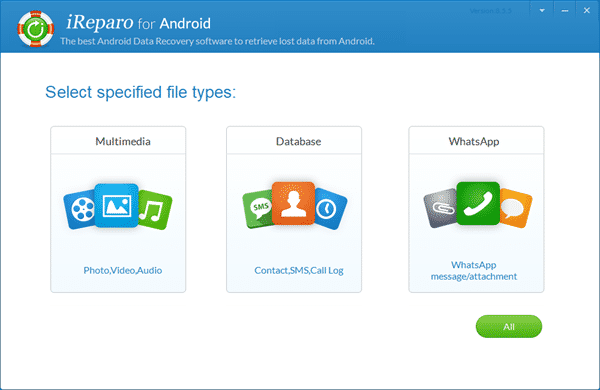 Hence, you have read about the basic introduction and advantages of Fastboot mode and the methods to fix Android stuck on Fastboot mode. Some tools and software are recommended in this article, and you can use any other software as well if you have knowledge about it. But please remember to backup all the data of your Android device before proceeding to fix the issue. This will keep all your Android data secured. If you have any queries, then ask us through the comment section.