How to Reboot Android Phone Without Power Button
Many a times, we face some software issues with our Android devices. These are usually caused when programs, or the operating system itself, get corrupted due to an unexpected app crash or rogue app performance. This can lead to performance issue or bugs which lead to unwanted behaviour of the smartphone.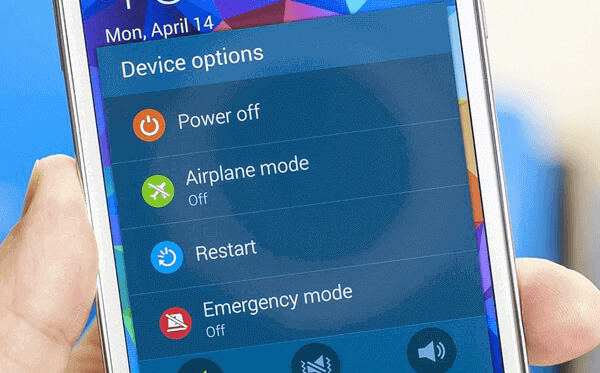 In such situations, to restart the Android device helps clear out the corrupted code and the device starts afresh. To do this, one just needs to press the power button for 2-3 seconds and then select Power Off from the popup menu. We can also continue to press the power button till the device restarts.
However, being a mechanical button, the power button can become unresponsive or can completely die out after some time. Android power button not working can be a real problem as now we cannot power on or power off a device. A power button is an important button on an Android smartphone, but it doesn't have to be an endgame for your phone. In this article, we will let you know some workarounds that can help you restart Android phone with a not working power button.
Is Your Phone Screen Switched On or Off
The method below you are going to use will be different according to whether you phone screen is on or off, of just simply in Sleep Mode. Next, we will start with Android phone screen that is completely switched off.
Method 1. Use Volume and Home Buttons (When Screen is Off)
If your power button is not working and you need to restart your device, you can enter into the boot menu to restart the phone. The boot menu can be used to fix lots of issues on Android, and it is often used to clear Android cache or factory reset Android (If you forget to backup data before factory reset, you can recover deleted data with Jihosoft Android Phone Recovery.). However, what you may not know is that it can also help you reboot Android.
Step 1. First, press both the Volume Up and Down buttons on your phone at once for a while. If your device has a home button, you can also try to press the volume and the Home button simultaneously.
Step 2. When you see the boot menu on the screen, use your Volume Up and Down buttons to select the Reboot system now option to restart your device.
Method 2. Charge Your Phone (When Screen is Off)
If the above method doesn't work, just let your smartphone battery drain so that the phone will shut down itself due to low battery. Then you just plug in your phone to a charger and wait for your Android to restart on its own.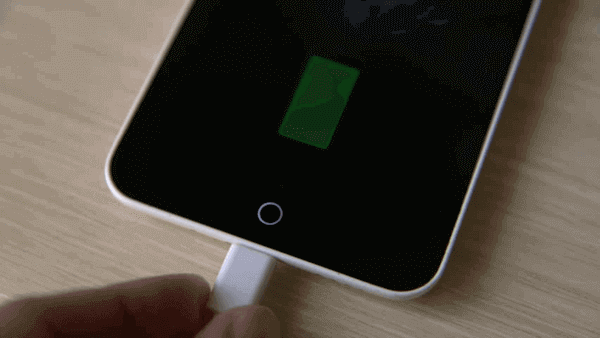 Method 3. Use Double Tap to Wake Up the Screen (When Phone in Sleep Mode)
If your Android device is on but is in Sleep Mode, things are much easier. As some Android smartphones today have DTSO, which stands for the feature of Double Tap Screen ON/OFF . You can use this functionality to switch on or off Android phone if you don't want to use the Power button. So when your Power button is not working, this feature is very useful too.
Here is the way to quickly activate this feature quickly: On your Android, head to Settings > Display & lights > turn on both "Double tap to wake" and "Double tap to sleep" options.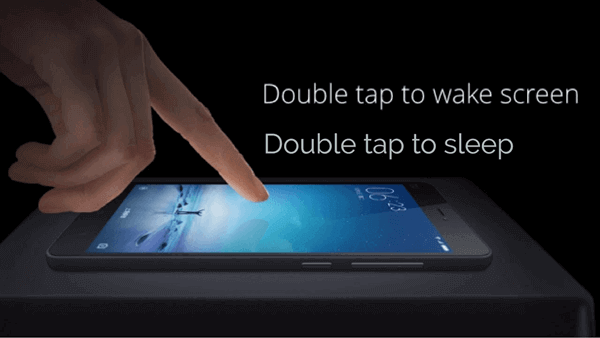 If your smartphone does not have this functionality, just simply ask a friend to give you a call and your screen will light up.
Method 4. Use Android Restart Applications
If you have activated your phone successfully by using one of the methods above, you should really use an Android reboot app to restart your phone again without using the Power button. There are also certain apps to restart Android phone so as to help you solve the issues of power button not working. In the following part of the article, we are going to suggest you two of the most used Android restart applications.
As the name itself suggests, this app allows you to use your volume button for waking up your Android smartphone if its power button is broken, or not working properly. It is a free app on the play store and is also totally ad free.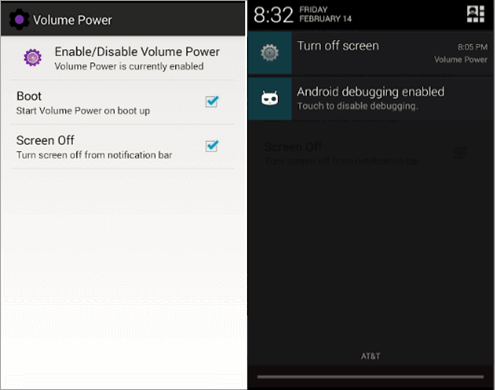 When you have installed the app, you need to give it administrator privileges so that it can perform the tasks of power button using the volume button.
Another app that is useful when Power button is not working is Gravity Screen, which also requires administrator privileges. It can automatically turn off the screen when you put your Android into your bag, pocket and even onto a table, and it will light up the screen when you pick out/up the phone. You don't need to touch any button and you are ready to go.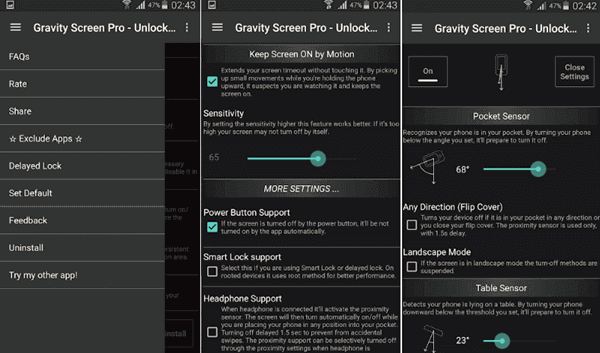 Apart from these, there are certain apps that allow you to not only turn screen on and off, but also restart your device using a software option. However, since such an action requires deep system level privileges, your must have to root your Android phone so as to use these apps. Only then can you achieve complete functionality.
Useful Tips to Protect Your Power Button
Finally, let's have a look at what you can do to protect your Power button on Android:
Try a fingerprint scanner so as to reduce dependency on the Power button.
Remap the Power button to another physical buttons like one of the Volume button.
Schedule powering on or off to have your Power button rest a little.
Make use of Restart app as an alternate option to reboot Android.
Final Words
We hope that you have found a effective method here to restart Android phone without Power button. However, it is strongly suggested to buy a new Android phone if your Power button is unresponsive. A power button is a very important button and most smartphones these days coming with full screen displays are have no other buttons.