How to Take a Screenshot on Android With/Without Root
Many times while scrolling through a web page or app, you may feel the need to capture a screenshot immediately. Taking a screenshot is much simpler on Android device or tablet, but you can get confused easily since different mobiles and tablets have provided their own methods of doing so.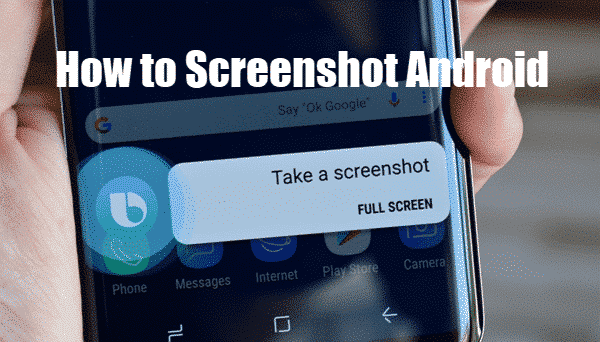 How to take a screenshot on Android phone/tablet? If this question puzzles you, then you are at the right place since we are listing out different methods to screenshot Android phones like Samsung with or without screenshot app for Android.
Part 1. How to Take a Screenshot on Android without Third-Party Apps?
Phones and tablets running Android 4.0 or later usually offer users the built-in way to take a good screenshot as well as record the Android phone screen. In this article, we will show you the 3 simple options to take a screenshot on your Android devices like Samsung Galaxy, HTC, Sony Xperia, Huawei, LG, Motorola, etc without using any third-party app.
For the first method, on your Android device, you just need to press the Power button and Volume Down button at once for 1-2 seconds. After doing so, a white border will appear around your screen, which means that the screenshot is being captured. However, this method can differ with the mobile or tablet model you are using.
Besides, you can make use of the "Take a screenshot" Option. For some Android devices, the "Take a Screenshot" option is available on the "Power off" menu. Just go to the screen you need to capture, press and hold the "Power" button until the options screen appears, then select "Take a Screenshot". That's it, the screen behind this menu has been captured.
If you have a Samsung phone or tablet and want to capture a screenshot on it, then you have the third option to take a screenshot on Samsung mobile. Some latest models of Samsung provide a 'Palm Swipe' feature which allows you to capture a screenshot seamlessly. For that, you just need to go to the 'Settings' page and select 'Palm Swipe'. After that, you can just swipe your palm on the screen whenever you feel like taking a screenshot. You can find the captured screenshots in your Gallery in a folder named 'Screenshot's'.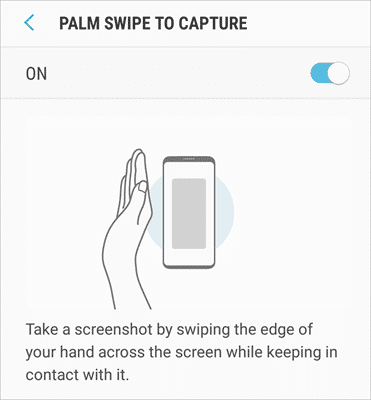 Part 2. Which Are the Best Screenshot Apps for Android?
If you are looking for the best screenshot app for Android, then you must check out these apps. These applications are ideal for those people who want to do something extra with their captured screenshots.
Super Screenshot employs the same technique to capture a screenshot as that you use while taking a screenshot on Android without an app. However, it offers numerous options to the user once the screenshot is captured. You can append colored text, resize and crop the image as per your requirement by using this app. It also permits you to highlight a specific part of a screenshot, draw arrows, etc. All you need to do is to launch the app before capturing a screenshot so that the app presents editing options once you have taken a screenshot.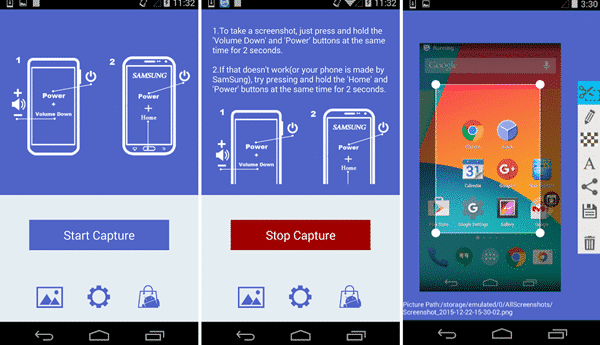 If you are exploring a screenshot app to download for your Android device, then Screen Master can prove to be an ideal application for you. This is a screenshot app for Android no root, and it provides many basic features like adding text, cropping, blurring certain sections of a screenshot and so on. Also, the burring option proves to be useful especially when you wish to hide certain sections of a screenshot. It also offers a zoom feature which proves to be handy when you are using devices with smaller screens. Apart from the regular features, you can also append emoticons and stickers on the captured screenshot.
A good thing about this app is that it is completely free, but you might have to experience a few ads while using it.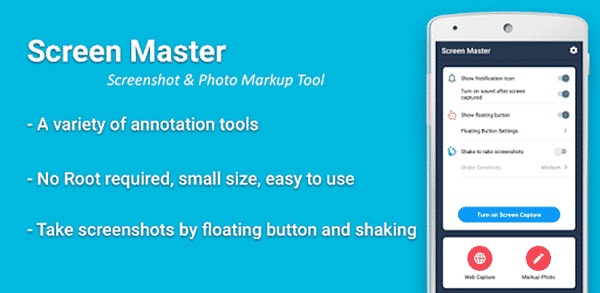 If you are bored by using the screenshot apps which provide regular and normal functions, then you must try Screenshot Touch. This app is user-friendly to use and comes with plenty of fantastic features as well. All these features make it one of the most desirable and powerful screenshot apps in the Android market.
The floating button of this app enables you to capture screenshots seamlessly. Moreover, you can not only capture the images but also record whatever is being played on the screen in the form of a video. Therefore, it proves to be a handy app for screen recording.
You can just shake your Android or tablet whenever you wish to capture a screenshot, and you can also select the resolution and frame rate as per your requirement. One of the most likable features of this app is that it enables you to capture a screenshot of many pages which can be scrolled down while viewing. This feature proves to be useful while saving web pages that have content distributed in more than one page. Moreover, you can store the captured screenshot in either PNG or JPEG format. It also allows you to edit the captured screenshot using a pencil of desired thickness, color, and opacity.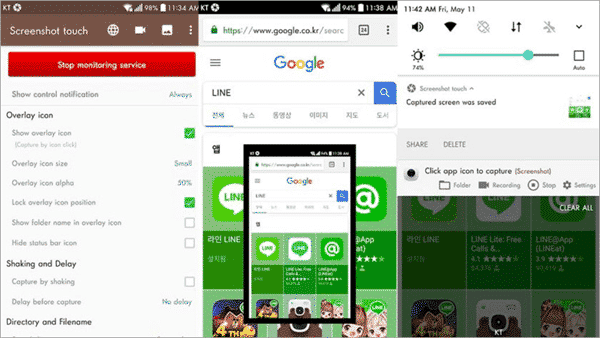 Part 3. Best Free Screenshot Apps for Un-rooted Android
Un-rooted or non-rooted Android devices are the ones you get at any store or mobile shop. These devices do not work on customized operating systems and therefore, accessing parts of an O.S becomes hard. However, if you root your Android device, you can enjoy more with your Android phone. Here are some of the best free screenshot apps for Android no root:
If you do not mind using an application that pop-ups some adverts then you can use the Screenshot Ultimate for capturing a screenshot on Android. This app not only provides an easy way to capture screenshots but also is completely free of cost.
This app comes with numerous features such as trigger function that allows you to take a screenshot with ease. Moreover, you can edit a screenshot by adding text and filters, or edit it as per your choice. After finish editing, you can share the captured screenshots using Picasa, Imgur, and other image editing apps.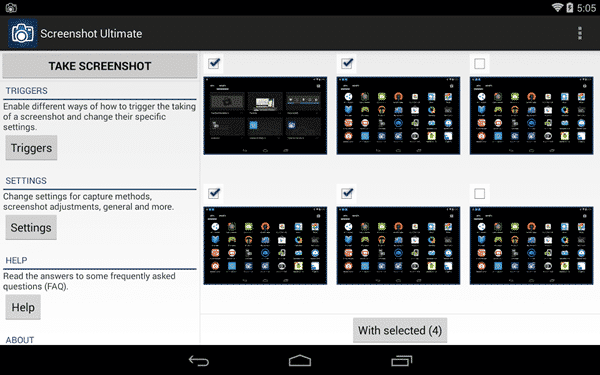 Screenshot Free is another application which enables you to take a screenshot on an Android phone without rooting. This free app is compatible with most of the non-rooted Android devices and is loaded with many features. With this app, you just need to shake the device whenever you feel like taking a screenshot. It also provides you additional features like cropping, editing and sharing screenshots through social media apps.
Tip: If you lose your screenshots or other photos on your Android smartphone, then you can try this Jihosoft Android Phone Recovery software to recover deleted photos from Android without backup file. Besides photo files, this recovery tool can also be used to retrieve deleted Android data like contacts, SMS messages, call history, videos, audios and other documents. Moreover, there is a free trial version available for you to download and try before buy.
Bottom Line
Capturing a screenshot on an Android phone or tablet is not a difficult task, especially when you have the latest Android device like Samsung Galaxy S10, Huawei P30 Pro, OnePlus 7 Pro and etc. However, you can always download those Android screenshot apps that are available on the Google Play Store if you want to customize or edit the captured screenshots according to your requirement.
Therefore, if some of your friends or relatives are confused about how to take a screenshot on Android phone, then you can share this article with them. Also, lets us know if you have figured out your own way of capturing and editing a screenshot.