How to Download MI Flash Tool V2.3.803.10 on Mi Device
Every Android user is keen to root his/her Android phone to explore the whole new world of fantastic features which are not available or accessed in the simple version. And if you are also interested to unlock the bootloader on Xiaomi or other Android smartphones, then you have to download some tools on your phone and from there you will be able to root your phone. MI Flash Unlock Tool V2.3.803.10 is also that kind of tool which is used by most of the developers and common users to unlock the bootloader of their smartphones. Please note that you must have MI smartphone with you in order to use this Mi flash unlock tool.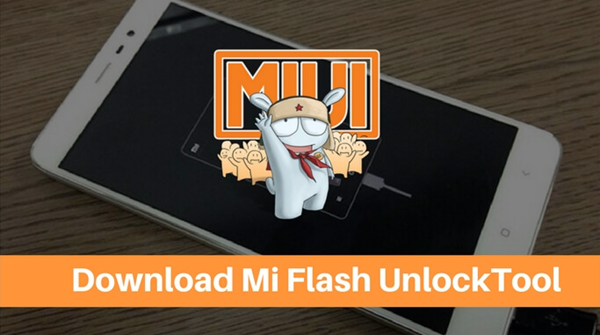 In previous models of MI smartphones, there is an in-built bootloader unlock tool which made rooting the phone quite easier. The in-built bootloader unlock tool was very convenient for the users who want to root their device. Not only rooting, they are also able to debug their device very easily with that tool. But now there is no such tool is present in the MI smartphones due to the rising cases of the Privacy threat concerns among the users.
So, now users are supposed to download a bootloader unlock tool from an external source to accomplish their task of rooting of a device. And if you are an MI user, then this article is of your interest for sure. We will let you to go through the whole process step by step so that you can easily accomplish your task. But before that please make clear in your mind that after the rooting of device accomplished, you will not be able to unroot your device very easily. You have to approach a developer if you want to unroot your device.
Part 1. Devices Compatible with MI Flash Tool V2.3.803.10
As we already mentioned that MI Flash tool V2.3.803.10 is compatible with almost all smartphones manufactured by MI company. But we will list the name of the models of the MI smartphones which are compatible with this Flash tool. You can check the list below to confirm that your MI smartphone is meeting the criteria or not.
First List:
The smartphones which are manufactured under the Mi series are compatible with this Mi Flash tool. Those models are Mi Note, Mi Mix, Mi Max, Mi Note 2, Mi Mix 2, Mi Max 2, Mi Note 3, Mi 4, Mi 4C, Mi 4i, Mi 5, Mi 5S, Mi 5X, Mi 5C, Mi 6, Mi 7. You can check this list and can find whether your device is compatible or not.
Second List:
The smartphones manufactured by MI under the Redmi series are also compatible with this Flash tool. Those models are Redmi 3S, Redmi Note 3, Redmi 3S Prime, Redmi 4, Redmi Note 4, Redmi 4X, Redmi 4A, Redmi Note 5A, Redmi Note 5, Redmi Note 5 Pro, Redmi Y1, Redmi Y1 Lite. Again, you have to check this list to confirm the compatibility of your MI smartphone with this Flash tool.
There is a very strong probability that the compatibility of this Unlock Flash tool with other smartphones will be extended in the upcoming years. So, please don't get disappointed if your smartphone doesn't meet this first criterion to use MI Flash Unlock Tool. But you can try your luck by downloading this tool and then give it a try.
Part 2. Download MI Flash Unlock Tool for Windows XP/10/8/7
This Unlock Flash tool is available for the users who have Windows XP, Windows 10, Windows 8 or Windows 7 version installed on PC. You can download MI Flash tool for Windows from here.
Using MI Unlock Flash Tool on Windows is not very easy because in order to root or debug your device, then you have to connect your Mi smartphone with the PC and then giving the command-line instructions. So, this process is pretty annoying and most of the users avoid this approach because of the tough process involved. It is up to you that which approach you will take according to your comfort level.
Tip: If there is any problem in connecting your phone to computer, then you can use these 10 Solutions to Fix Windows 10 Does Not Recognize Android.
Part 3. How to Install MI Flash Unlock Tool on Mi smartphone and Windows
We had already provided the downloading link of the MI Flash Unlock Tool V2.3.803.10 for smartphones and Windows too. You can click on that link and the downloading of that file will automatically get started. The file size of this file is almost 50MB. You don't need to do any or visit any website to download the file. After the downloading gets over, just follow the steps which are mentioned below:
The downloaded file is in the ".zip" extension which means that the file is zipped and you have to unzip the file first.
After you unzip the compressed file, you will be able to discover the MI Flash Unlock Tool V2.3.803.10 in that folder.
You can click on that tool icon and can install that by allowing the permission to download application from unknown sources in the Settings of your phone.
After you had installed that tool, you will be able to root your phone by following the instructions mentioned in the following part.
Part 4. How to Use MI Flash Unlock Tool to Unlock Xiaomi Bootloader
In order to root your Mi smartphone by using MI Flash Unlock Tool V2.3.803.10, you do have an USB cable, your smartphone with minimum 50% battery in it and a PC with Windows OS installed in it. After getting these necessary requirements, you have to apply on the official website of MI by logging in with your ID. After applying, you will receive an SMS on your phone about the confirmation. After receiving the confirmation SMS, now you are free to use MI Flash Unlock Tool V2.3.803.10 to root or to debug your Android device. You have to go through a guide in which every step is explained in detail so that you won't face any problem while rooting your Android device. And in this way, you will able to root your Mi smartphone very easily by using a safe and simple MI Flash Unlock Tool V2.3.803.10.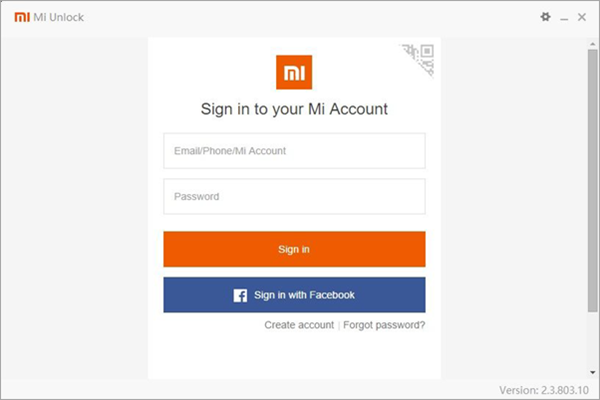 After rooting your phone, if you still want to play apps like Snapchat, Pokémon Go and other apps that are not supported on a rooted device, here is how to hide root from apps that detect root on Android.
Note: Risks Involved in Unlocking Bootloader of Mi Smartphones
The advantages of unlocking the bootloader of Mi smartphone are very good but have you ever thought about the disadvantages of unlocking bootloader. If no, then please note that if you unlock the bootloader of your smartphone, then your smartphone will not be covered under the guarantee by the Mi.
The second risk involved here is that your privacy will no longer be protected because rooting your smartphone will tend to increase the malicious and suspicious activities in your phone. One more point we want to add is that you will not be able to update the system software automatically. Some MIUI features will also stop working if you root your Mi Smartphone. That's why it is recommended that if you don't have the proper knowledge about the pros and cons of rooting of a device, then please try to avoid it otherwise it will definitely prove harmful to you. And if there is any data loss during the root process, you can try this Jihosoft Android Phone Recovery to recover deleted data from Android.
Conclusion:
Rooting of a device is a whole new way in which users can explore a lot of hidden features which cannot be explored in a simple device. There are some pros and cons too, so it is up to you whether to root your device or not. But by using MI Flash Unlock Tool V2.3.803.10, you will surely accomplish your task easily for sure. If you are encountered with any issue while downloading or processing, then please leave your query in the comments section. We will be happy to clear your query as soon as possible.