How to Fix SIM Not Provisioned Android Error with 4 Methods
A lot of smartphone users have encountered the error "SIM not provisioned MM2", which makes it impossible for phone calls, messages, or cellular connection. Though it is possible to use WhatsApp without SIM card, we will eventually need to fix the issue. Whether it is a new SIM card provided by the carrier or an old one that has served for years, the problem could happen on any Android smartphones, like Samsung, which are supported by Vodafone, AT&T, Straight Talk or other carriers. In this tutorial, we are going to talk about how to fix SIM not provisioned problem with several solutions.
What Does SIM Not Provisioned MM2 Mean?
When the SIM not provisioned MM2 error occurs, it possibly means that the SIM card has not been activated yet. However, the actual causes may vary, from software and system glitch, physical connection to SIM card activation. Don't worry. We are here to guide you on the solutions of this error so that you will be able to use your phone with the SIM card hassle free. Though the methods below are intentionally listed in order, you may choose to jump to any option that draws your attention.
Solution 1. Restart Your Android Smartphone
Don't turn up your nose. In many cases, the glitches and problems in computer and mobile phone will disappear after rebooting. If you rush to seek a fix the problem online before doing anything on the phone, then you may try restarting your device now and see if the SIM card not provisioned issue will disappear. This procedure is necessary, especially if the problem occurred all of a sudden.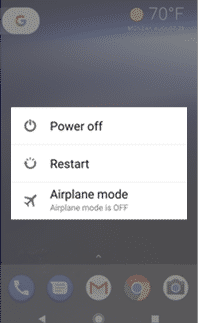 Solution 2. Reinsert SIM Card in Android Phone Properly
It might be possible that you in a hurry inserts the SIM card in your phone in an inappropriate manner, and your device will not be able to read the content present in your SIM card properly and as a result, you will get the error of SIM not provisioned MM2.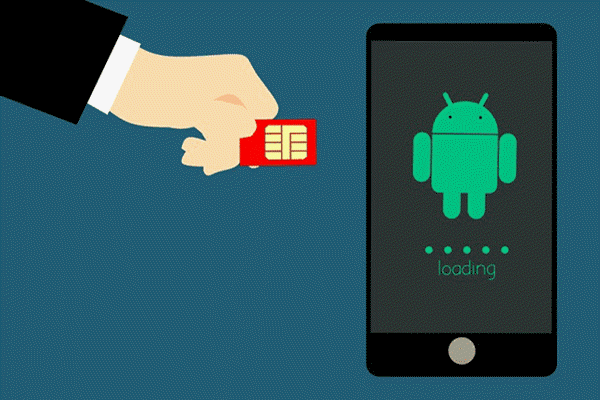 To eliminate these possibilities, you need to take care every time you insert the SIM card in your device so that it will be adjusted properly without any breakage.
Don't mistake the slot of SD card for SIM card.
Avoid using any SIM card holder to ensure full contact.
Make sure the SIM card tray has been completely returned into the phone.
Try the SIM card on another well-functioning phone.
Solution 3. Activate Your SIM Card Manually
Depending on the locations and carriers, some new SIM cards must be activated manually. If you have waited over 24 hours after inserting the SIM card in a phone, then you may try the activation methods below:
Call a phone number.
Send an SMS.
Visit the activation page of your carrier's website.
You may find the instruction on the booklet issued along with the SIM card. Usually, the SIM not provisioned issue will be solved after the activation.
Solution 4. Contact Your Service Provider
If the above solutions won't work, then it is highly possible that there is an issue on the activation server or the SIM card itself, which can only be addressed by your service provider. So, stop struggling! It is time to call the carrier for help, surely with another SIM card.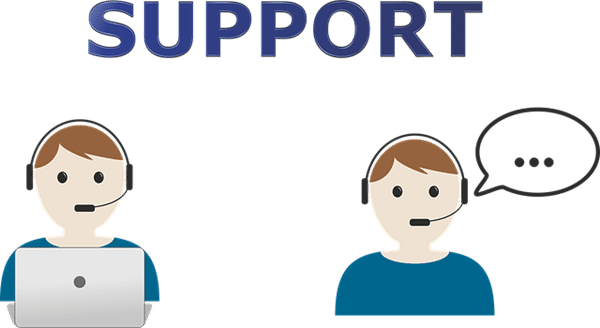 Tell the customer service agent everything happened on you and the steps you have taken to solve the problem. They will investigate the status and information of the SIM card and your phone number. In most of the cases, they will either solve the issue immediately or ask you to exchange a new SIM card, the latter of which is rare to see. Some possible reasons could be:
SIM card is not activated successfully.
SIM card is disabled by the carrier.
You are transferring the phone number to another SIM card.
Your phone is locked for a fixed carrier. Check Android lock status.
Warm tips: In case the SIM card itself is damaged and you have mistakenly deleted the numbers from your phone, you may have a try with Jihosoft Android Data Recovery to get back lost contacts.
Conclusion
Where there is an issue, there are solutions as well. Hopefully, the error of "SIM not provisioned MM2" has been fixed. Please share all your feedback and suggestions in the comments sections below. You can also suggest new ways of resolving this issue so that more users will benefit.