The Easiest Way to Wipe Data on Samsung Phones and Tablets
Nowadays Samsung smart devices are quickly updated, and some Samsung fans prefer to use the newer ones. For their old ones, they may donate or sell them. Undoubtedly, the very first thing they will do before donating or selling is to delete all the data from their Samsung phones and tablets.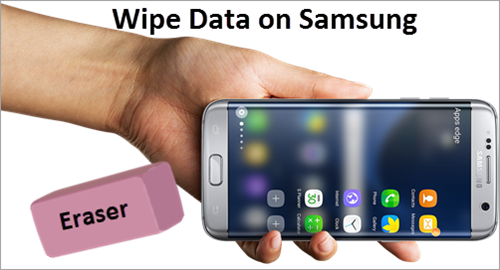 Normally there are two choices for you to erase data on your Samsung – "delete" option and factory reset. But can these ways truly help you wipe all the information completely?
The factory reset built-in is always highly recommended, so we will take this for example. In the software market, many data recovery software claim that their products can recover deleted Android data after factory reset. Here we choose Jihosoft Samsung Data Recovery to help conduct a test to verify.
Step 1: Perform a factory reset on your Samsung.
First go to "Settings" -> Choose "Security" -> Click "Encrypt phone".
Then Select "Backup & reset" in "Settings"-> Hit "Factory data reset" -> Tap "Reset phone".
Step 2: Download and run Samsung data recovery software on your computer.
Step 3: Choose file types to continue.
Step 4: Identify your Samsung by connecting it to computer via USB cable and turn on the USB debugging.
Step5: Scan your Samsung, preview the scanning result and selectively recover some data.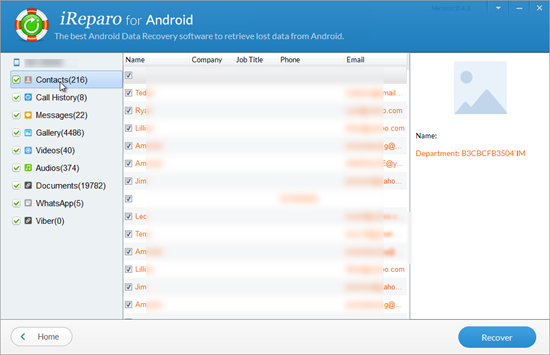 Note: In order to save time, you do not need to scan all the data on your device. After previewing the listed result, you can also mark several data to restore.
If you finish the above steps, you will find that this software really retrieve your Samsung data after factory reset. So only perform a factory reset can not wipe your Samsung permanently and safely. Then we need a professional helper to erase Samsung devices.
Samsung Data Eraser
With this Samsung Data Eraser, no data can be recovered after deletion. It is also safe to wipe Samsung data without leaking any personal information.
Main functions:
Erase deleted Samsung data.
Erase existing Samsung data.
Erase all data from Samsung.
Follow the easy steps to eraser data on Samsung:
Install and run Android Data Eraser on your PC or Mac.
Connect your Samsung to computer via USB cable and enable he USB debugging.
Type "delete" to confirm the deletion. If you have any important data, back them up in advance.
After this process finishes, you need perform a factory reset on your Samsung to wipe the system settings.