Top 10 Best Alternatives to MusicPleer to Enjoy Music in 2019
Music is something that soothes the heart and makes people feel easy and relaxed. Hardly is there anyone in this world not fond of any kinds of music. But, till when people will be dependent on their offline music library or radio station. In the technologically advanced world, there are many online tools, apps, and websites which offer a large library of music for free, especially MusicPleer and some best alternatives to MusicPleer. No matter what you search for, you will get your desired song ready on it with good audio quality. MusicPleer is an online tool that offers a huge MP3 music library with many features. You can play your favourite music online on this platform. But if you are annoyed with the websites where you get many redirecting links of phishing websites while downloading the song, then download your song using MusicPleer for free without any hassle.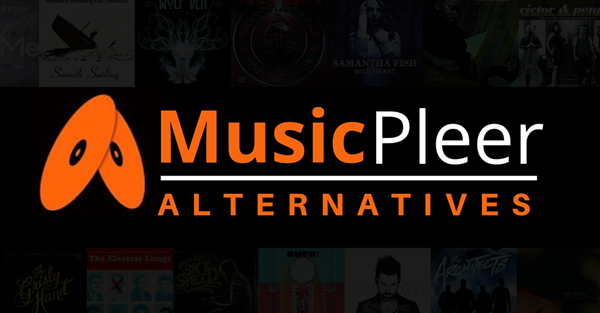 It has a very intuitive interface with an option to create the user's playlist with his/her favourite songs. It also enables the user to mark his favourite song and creates a separate album automatically. You can search for the latest and trending songs on its main page. It has all the featured songs of popular music artists like Jason Derulo, Enrique Iglesias, Beyonce, Ariana Grande, Bruno Mars, Shawn Mendes, and many others. There are many other additional features like quick search, action buttons, download links or offline saving, etc. which make it a preferable tool to listen to the latest and classical music. In this article, you will read about the top 10 alternatives to MusicPleer which also offer many services to listen to and download songs.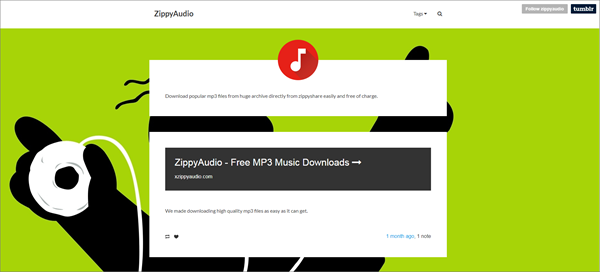 As one of the sites like MusicPleer, ZippyAudio is marked as its best alternative site. With the versatile playlist and collection of songs, it lets its listeners search, listen to, and download any track in MP3 format. If you want to navigate new music and artist, you can switch to this website which provides a wonderful indexing system enabling the user to explore a new world of music. Apart from this, you can add your favourite songs to your playlist and enjoy listening to them anytime. You can sort the songs on the basis of trending and the latest songs. You can also look for the songs in a regional language over here. You need not register to access its music and download them.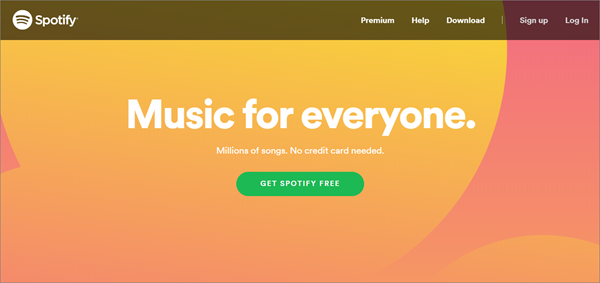 Spotify is a superior platform open to both uploaders and downloaders. If you are fond of exploring new music, then you must visit this website. It has all the features ranging from online playlists to radio stations. You can download the Spotify app on your Android or iOS device to get quick access to use Spotify. The music present on this website is organized under many genres, which makes it easy for the user to find the song. You can also modify your music search using its filters. The best part of this website is that it is available for free and is completely safe to use. If you want to download music from Spotify, we have already sorted out the best 4 Spotify music downloaders for you to do this job!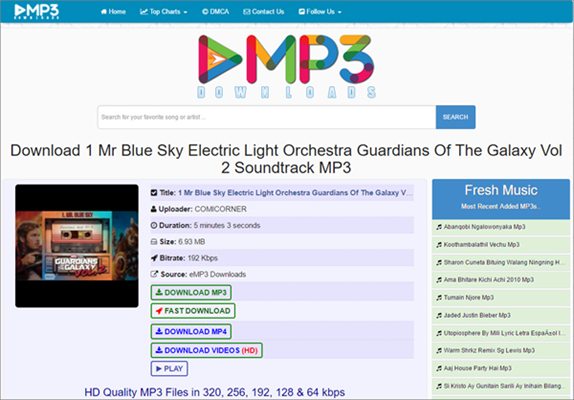 eMP3 Downloads is one of the sites similar to MusicPleer and it's widely used for online music streaming. It has a large database of music containing millions of songs varying from classics to modern. You can find all the songs of any genre over here and can listen to it online. It also provides the MP3 download links of the songs which are completely hassle-free. The graphical user interface of the website is very interactive and the user can find the songs of his/her choice by entering the title, artist, album, or movie name. It also has a large variety of English songs which can be sorted by the name of popular artists. You can get all types of songs in high definition audio quality from this site.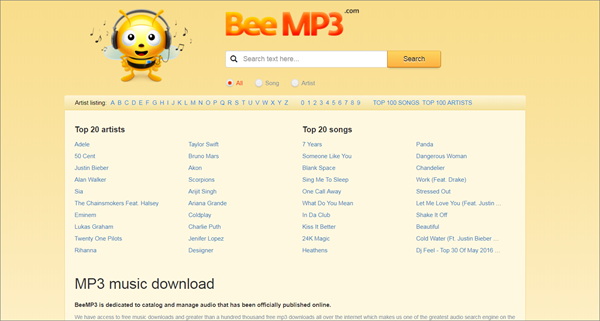 BeeMP3 is another online tool which can be used as the alternative to MusicPleer with its fantastic features to capture music files from the internet. Basically, it is a music search engine with superior indexing and popular songs. You can get all types of updated and the latest songs from this website. You can find songs arranged in alphabetical order and also categorized under several genres and artists. If you are looking for a quick solution to find the song and download it, then BeeMP3 is a one-stop destination for all your music demands.
This is neither a music streaming website nor an online music tool. It is a downloader which can easily convert the YouTube video into the MP3 format by using the link of the video. It is a free online tool alternative to MusicPleer which can be used to convert unlimited YouTube videos into MP3. You can also add its extension to your browser to download MP3 files of YouTube videos in one click on the same page. You will get the MP3 downloaded with the same audio quality as you get on YouTube. It is a wonderful tool to make downloaded ringtones and favourite music tracks from YouTube. If you are an Android user, then you can use the top 6 YouTube music download apps for Android to download your favorite music!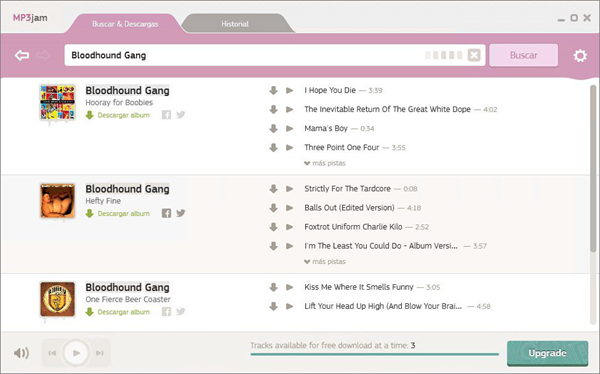 MP3jam is a free software which can play the downloaded MP3 songs in high quality. It has a superior interface which is highly interactive and safe to use. Apart from that, you can explore more than 20 million songs on this web tool. You can search the song according to different genres arranged in its menu. You can also modify your homepage by customizing the settings as per your preference. As a music lover, you get everything on this software along with a music player to play songs in high audio quality.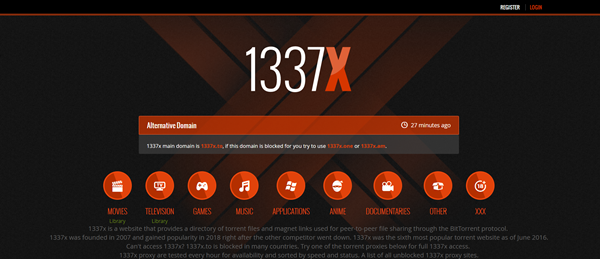 1337x is a famous and widely used torrent site which allows the streaming of a large number of movies, TV shows, web series, songs, and many more. When you use it for watching and even downloading movies or TV shows, then you can use Jihosoft Video Converter to convert its video format avoiding some unnecessary incompatible issues! This MusicPleer like site has the attractive and clean GUI making it the top torrenting site capable to capture all types of data from the internet. You can use this site for free to listen to and download unlimited songs of any genre or any type. It also gives good and quick responsive customer support. So, if you have not found your song then you can write to them. They will add that song and then notify you to download it.
Tip: When you encounter an excellent background music during watching anime, then you can visit these best 5 anime music sites to download anime MP3 for free!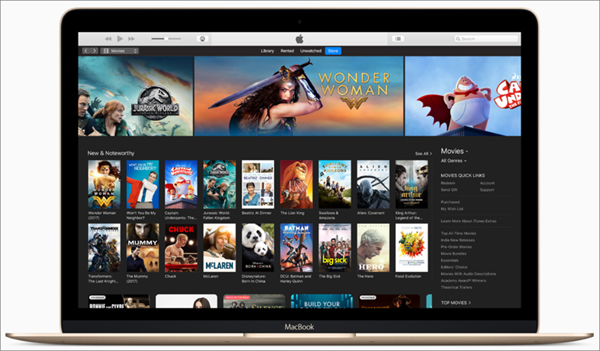 If you are an iPhone user, then you do not need any third-party software or tool to watch videos or listen to songs. iTunes, developed by Apple Inc, is a very technically advanced software which acts as a media player, search engine for media, radio broadcaster, store, and file manager. It is available for Mac and iOS devices for free with in-app purchases. It has a complete source of apps, games, and entertainment. It has a brilliant interface with all types of products arranged in an attractive manner. It is bug-free and ads-free, unlike other free software.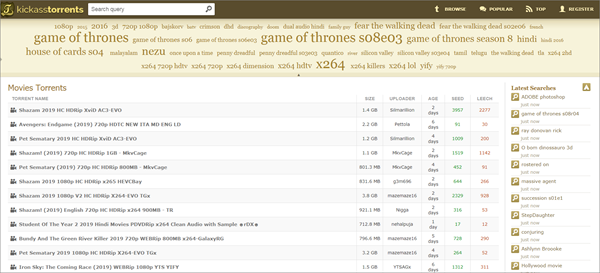 Popularly known as KAT, Kickass Torrents is the oldest and majorly-used site similar to MusicPleer with billions of users. It is not specific for music streaming, but you can look for all those of torrent materials here on this website. You can download all the content using uTorrent. There is no need to take any help from any third-party software to use this torrent website. Simply put the keywords for finding your torrent and then either play it online or download it for offline access. You can discover a huge library of torrent music files using this website. It allows the user to download music in many other different formats apart from MP3. It is a brilliant platform for music streaming as well.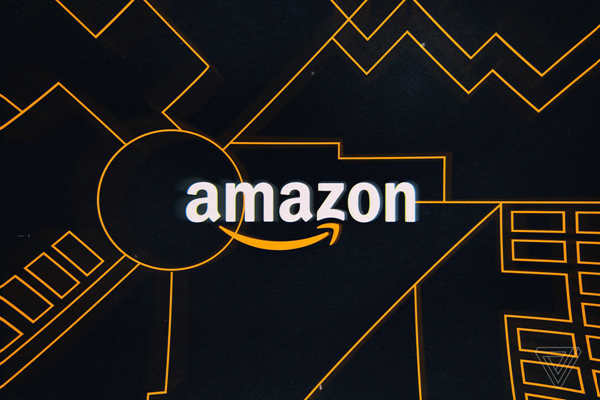 Amazon is the biggest e-commerce website where you can find almost all the essentials and products. You can find electronics items, audio books, CDs, DVDs, Walkman, and other tools to enjoy better music. There are many tools and products present on Amazon of great use, especially for music lovers. This marketplace also provides many features like fast delivery services and prime membership that are not found in any other online shopping websites.
Conclusion:
MusicPleer is a brilliant platform for the music lover. In this article, you have learned about the top 10 best alternatives to MusicPleer. This list contains all the possible alternatives which you can use to satisfy your music demands. All those tools and sites like MusicPleer are safe to use and malware-free. If you have any question regarding this article, then you can ask by using the comments section below.