How to Watch Live Football on Windows PC/Mobile Free in 2019
All the sports fans around the globe from different countries love to watch football matches live in the stadium. Either the match is between the two local clubs or between two national teams, sports viewers love to watch it as a source of entertainment and joy. However, have you ever wondered how to watch live football on your PC or mobile for free? Sporting culture has always been a part of English people and nowadays this culture is spreading across different countries as well. In fact, sports fans from England, France, Germany, and India are always in the search of some applications which can let them watch live football matches on their mobile or PC. The matches between club teams like Manchester United, Barcelona, Real Madrid, etc. are among the most popular football matches in the world. Last year in 2018, FIFA Football World Cup was also held where teams from different countries participated to win the World Cup Title. Football fans celebrated the victory of their local club or national team like as their national festival. They love to watch football matches followed by celebrating in their style.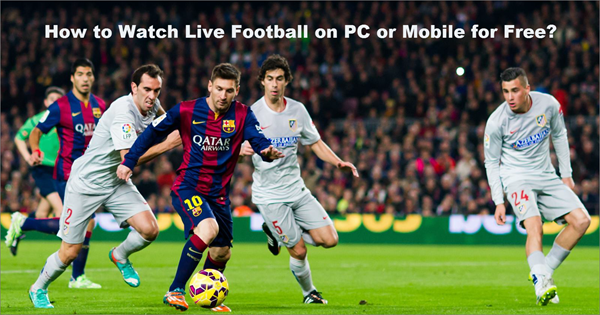 So, what if we say you can watch live football matches on your Windows computer or mobile for free without having a television in front of you. Yes, that's right because there are applications developed for you to do this. Generally, people who are not able to watch the live match in the stadium can install these user-friendly applications on their Windows computer or mobile to watch live football for free. We have tested many applications of this category and from those applications, we will list the top 5 best applications which have the 2019 updates with them. So, just go through the list and pick one of the best applications to accomplish your task.
Tip: For Android users, they can directly refer to the best free sports streaming apps for Android to watch their favorite sports matches!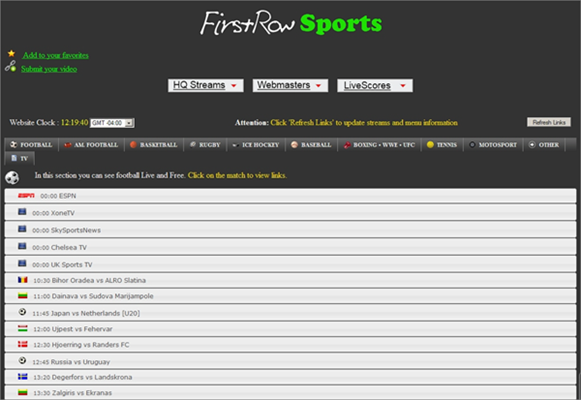 Probably the best application which you will find in this list for all users is FirstRow Sports. This application is used and trusted by millions of sports fans around the globe who love to watch football match live and cannot wait for the official highlights video to be uploaded on any platform like YouTube, etc. Your live streaming will be very efficient with this application because the data consumption is very low and the time lag very less. You will almost feel like you are watching the live action in the stadium. This application also allows users to share video clips directly to their social media platforms like Facebook, Twitter, and many others. The resolution of the screen can be manually adjusted by users, which is the main highlighting feature of this application. You can also use this application to book the tickets for the match if you want to visit the stadium to catch the live action. And if you want to play the previous video or clip of any match, then you can also use this application.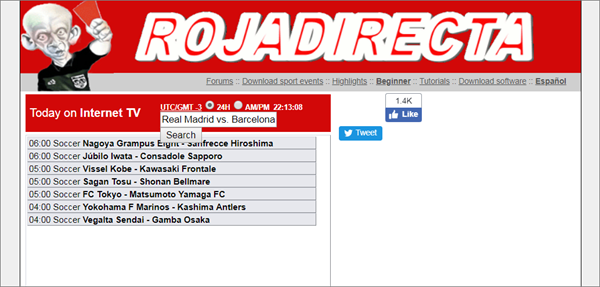 Rojadirecta is another application which you can use to accomplish your task of watching the live match on your PC or mobile. This is one of the best applications which will let you watch live match anywhere and anytime when the match is going on in the system. Links of some affiliate sites are also added in this tool which will let users select their favorite team and make a bet on it. The streaming quality is also very good and you can watch as many hours as you want in very low data consumption. The GUI of this tool will definitely attract you to install it on your PC or mobile. Like as the FirstRow Sports application, you can watch clips of the previously held matches in one go. There are lots of sports channels which you can stream to watch some other sports as well. But watching football will definitely give you a better experience with this application for sure. Video clips of some matches can also be downloaded by using some sort of downloading applications. Some minor bugs need to be fixed to ensure its smooth functioning, but overall this application is a good choice for you.
Tip: After downloading, you must need different devices to play these match videos, so you can try Jihosoft Video Converter to help you complete video format conversion. Not only can it convert videos to all popular SD and HD videos such as 3GP, AVI, FLV, MOV, MP4, M4V, MPEG, MKV, RMVB, TS, VOB, H.264, HD WMV, DivX, XviD, etc., but it also can convert video to audio formats like MP3, M4A, WMA, WAV, AC3, or extract audio from video.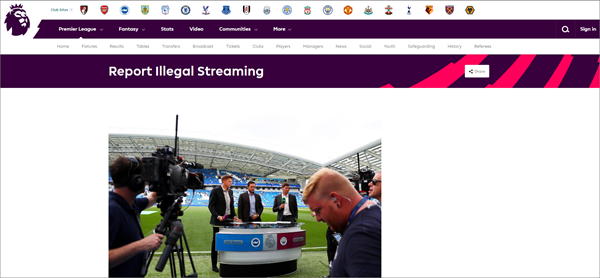 This is another application which is quite brilliant for streaming live football matches directly on your phone or PC. As the name suggests, this application tool will help you stream the Premier League matches for free. The plus point of this application is that you can also watch the pre-match and post-match presentation on your mobile. This feature is not available in other applications, which makes the Premier League application a better choice for users. You can also access the recent team news by subscribing to your favorite team. You can also interact with your favorite player by asking questions between the ongoing matches. If we talk about the user interface of this application, then you will find it the best among others. You can also access the live scorecards and subscribe to the regular updates of them. You will be notified whenever a goal or half-time will be done, which is mainly for those who are engaged in some other work not able to watch it closely.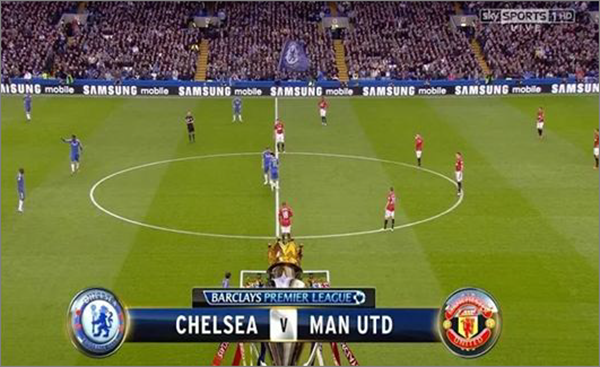 First of all, please note that this is not a tool or application. Watch Live Football Formula one F1 Streaming Online is a Google Chrome Extension. You don't have to install any application on your mobile or PC. This extension can be added to Chrome by clicking the link given above. It is very reliable to use because the live scorecard will get updated within fractions of seconds. The time lag is also very less, which will not let you miss any exciting moment for a long time. This extension automatically gets updated regularly whenever updates are available. The regular updates will definitely improve the overall watching experience. Our recommendation is using this extension on your PC or mobile to have some awesome experiences. You can also connect your PC with the projector to watch the live match with your friends and family on a big screen. The plus point of this application is that the content is available in many different languages. The scorecards can be viewed in English, French, Spanish, and many other languages too.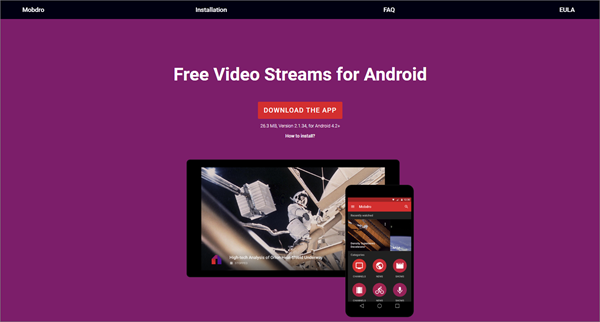 This is the last application of this list which is specially developed for mobile users. Unlike other applications, many channels are available on this application. You can watch football matches on any channel of your choice but the main disadvantage of this mobile application is that you will not be able to watch the live match in HD quality. But the scorecard will always get updated in few seconds so that no hurdle can resist you following your favorite team. But overall this is a very good choice for mobile users.
Conclusion:
Watching football live in the stadium is always a delightful activity for all sports fans. But if you are unable to watch the live action in the stadium, then these applications will definitely help you directly watch live football matches on your Windows computer or mobile for free without any time lag. This list can be changed or altered if you share the name of any other applications in the comments section which can compete with these 5 above-listed applications.