Simple Guide on How to Delete TikTok Account Permanently on Phone
If you are looking for the way on how to delete TikTok Musical.ly account permanently on your phone, then this precise guide is for you. We will walk you through a step-by-step process on how to delete TikTok account permanently.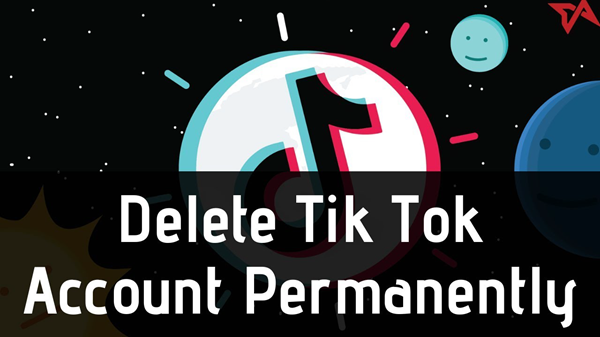 If you are a music producer or just someone who wants to make a short music video you can share with millions of people around the world, then TikTok Musical.ly can be the best platform for you. You can not only make TikTok duet videos on Android and iOS easily but also download TikTok videos on iPhone and Android as well! TikTok Musical.ly is one of the best video sharing platforms for new music video producers. With millions of active users, this platform is very easy to use. You can easily get help from the large community of music video makers.
Tip: Full TikTok Toturial – a Fantastic App to Post and Download Video
However, this is one of those apps that allows you to sign up for an account in simple steps but doesn't allow you to leave as easily as just deleting your TikTok account with a single click of a button. And the lack of privacy settings is one of the reasons users opt to permanently delete their accounts.
In this article, we will show you how to deactivate your account and have it deleted permanently. This is a step-by-step guide, so we believe you will find it easy to follow. We advise that you read over the implications of removing your account. TikTok clarifies that you will lose all of your videos and purchases, but some information associated with your account (like messages) may still be visible to others. If you still want to remove your account, then continue.
Here is a summary of what you are bound to lose when you proceed with the TikTok account deleting process:
You will no longer be able to log in to TikTok from that account.
You will lose access to any videos you have posted.
You will not be able to get a refund on any items you have purchased.
Information not stored in your account, such as chat messages, may still be visible to others.
Step 1:
If you want to delete your TikTok account permanently, make sure that you have a phone number linked to the account. To delete your account, the app will first verify your phone number.
Here is how to add a phone number to a TikTik account:
Go to your profile page by tapping the icon at the bottom right corner of the app.
Tap the 3 dots in the upper right corner.
Select Manage My Account.

Tap Phone Number.

Add your phone number with the area code.
Wait for a text from TikTok.
Verify the phone number by entering 4 digits in the given field and press the arrow button.
And you will be good to start the process of deleting your TikTok account permanently.
Step 2:
After adding your phone number, once again tap on the profile icon at the bottom right corner.
You will be taken to a new window. Tap on the Settings icon. A menu will pop up on the screen.
Go ahead and select the Privacy and Settings option. Then the Privacy and Settings window will appear on the screen. Now, tap the Manage my account option at the top of the list. Look for Thinking about removing your account option and then tap on it.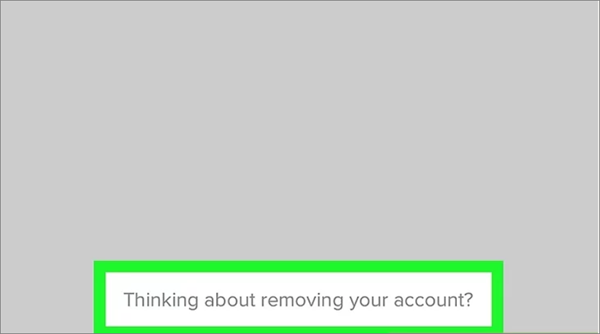 The app will send a message to your phone automatically (this is the reason you need to first add your phone number to your account before you can delete your account).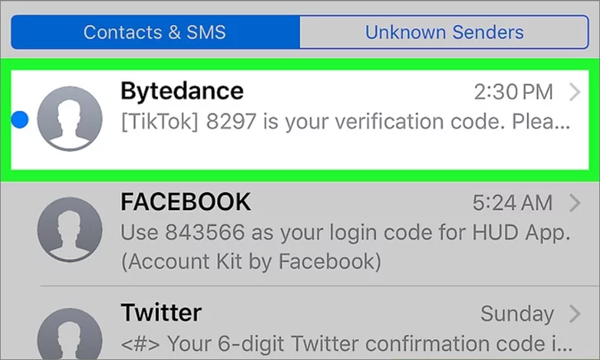 Step 3:
Insert the verification code you have received in the message into the appropriate box and tap on the Continue button to complete the process of deleting your TikTok account permanently. Your account will be deactivated for 30 days. After 30 days your TikTok account will be then deleted permanently.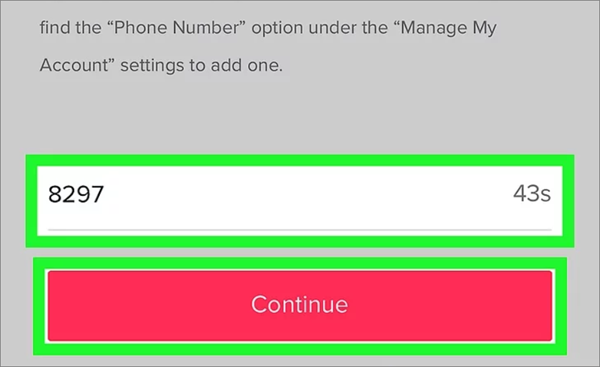 Warnings:
Deleting your account is an irreversible process that removes all your information (including your user name, videos (whether public or private), fans, likes, and email) from the platform. Information that is cached (such as chats) will remain visible to the receiver. Before deleting your account, consider doing the following:
Download all the videos you shared on TikTik from your profile to your phone if you don't want to lose them. Remember, once you have deleted your account, all the data will be gone. All of it! Also, beware that you will not get a refund for any in-app purchases you have made while using the app. What a loss!
The 3 things you might want to consider before deleting a TikTok account
Before deleting your TikTok account, you need to know that the platform provides lots of advanced options to its users. These options enable users to hide themselves from the public. And we believe that with these advanced options, you don't really have to delete your TikTok account especially if you don't want your music to be available to other users on the platform, and you don't want to lose your files.
Here are some of the solutions you might want to consider before deciding to delete your TikTok account forever:
1. Set Your Privacy Settings to Private
One of the amazing things about the TikTok app is that it can be used in private mode. All the accounts when created for the first time are public, but you have the option to set yours to private mode. Once you set your account to private mode, all new followers will have to send you a friend request so they can be able to view your profile. And that means you are able to control who see what you share on this platform.
To set your account to private mode, just go to Settings and select the Privacy and Safety option. After that, just turn on the Private Account option. Your account will be private and only your followers can see the content you share on your TikTok profile.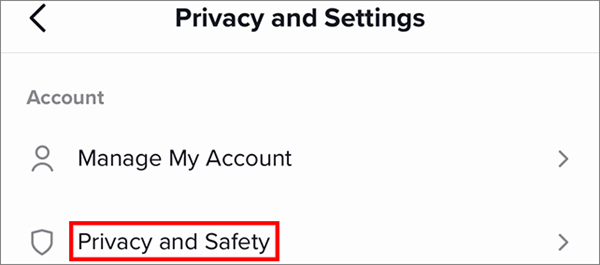 2. You Can Prevent Other Users From Finding You
You can control who can see your profile and the content you share if you enable the Allow Others to Find Me option. Your account will not appear in the friend suggestions that other users receive from the platform. The option Allow Others to Find Me can be found in the Privacy and Safety menu. By default, it is enabled. If you want to prevent other users from finding you, you can go ahead and disable it. You can always switch it back on if you want to be found by other users.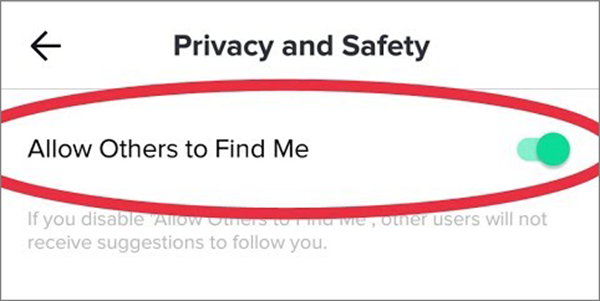 3. You Control Who Can Send You Messages and Post Comments on Your Videos
Controlling the number of people who can engage with you or your content through commenting or sending you private messages is another best way to increase your safety on this app. The options Who can send me messages and Who can send me comments are all available in the Private and Safety menu. You can easily set either or both the options to Just Friends if you want to prevent other TikTok users you don't know from sending you messages.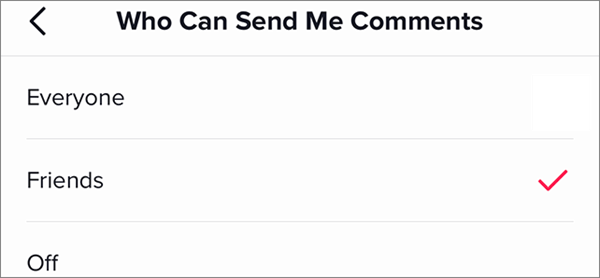 Mentioned are the three alternative solutions to deleting TikTok account through which you can have some privacy instead of deleting TikTok account. If you restrict here, you can stop spam messages or comments on your TikTok account or videos.
Conclusion
Thinking about removing your account is an option that has been introduced in the recent updates of this app. It has made deleting a TikTok account a quick and easy process. We have shown you how to delete your TikTok account permanently on your phone. We believe that you are aware of the consequences of deleting your account. And that is why you need to think twice before proceeding with the process. See if you can make use of the alternatives we have mentioned above.