Top 10 Must Watch artificial intelligence Films – in pictures 2019
The concept of artificial intelligence has emerged out to be one of the most important topics of today's generation. In the meanwhile, a large number of movies based on artificial intelligence have emerged as well. The root cause behind this fact is simply the involvement of technology in our daily life. Most of the big companies in this world, from Facebook, Microsoft, and Google, are working behind the concept of artificial intelligence. AI is a need for the new generation because we cannot deploy a human being for a specific task for all time. That's why to increase the efficiency of different tasks, there is a need for robotics in our life. Robots can work day and night without being tired at any point in time. That's why the concept of AI has gained a massive boost in the past 2 years.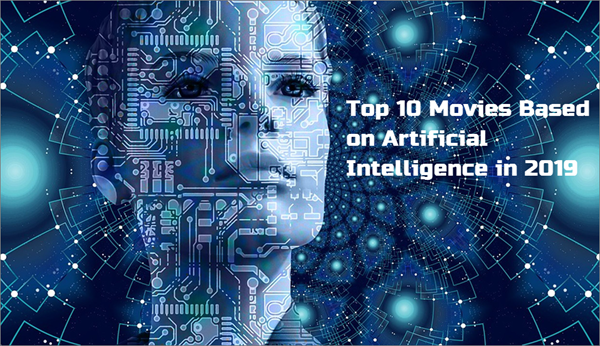 You will want to know about the fact that big companies like Facebook are paying a handsome amount of money/earnings to its users who join their program of AI. Actually, to capitalize on the concept of artificial intelligence (AI), companies need data of different users from different countries to proceed on their research. That's why there is a need to purchase the data of users with their permission. And not only Facebook, other big companies like Microsoft are also appealing to its users to join their campaign of artificial intelligence (AI) to make a forward step towards the success of their project. Many projects have been already completed and are being launched into markets as well. You can see this concept everywhere on the web as well.
So, in order to inspire the youth of this upcoming generation, there is a need to let the details of this concept known to all youngsters in their preliminary studies. That's why as a responsible organization, today we have to give you a list of the best artificial intelligence movies in the year 2019. So that the youngsters who want to join the technical field in their future will be inspired.
These all 10 movies which we list below are very inspiring and fascinating. They are movies that every young man on this earth must watch. We hope that some of you people have already watched some of those movies, but we suggest you watch all the movies one by one. These movies are of your interests and we hope that you will surely like them. And if you encounter a movie you like in this list, don't forget to download it for your future viewing. To avoid the unnecessary incompatible issues during your movie playing, you can use Jihosoft Video Converter in advance to easily convert the movie format between 3GP, AVI, FLV, MOV, MP4, M4V, MPEG, MKV, etc. concerning your different devices.
1) The Terminator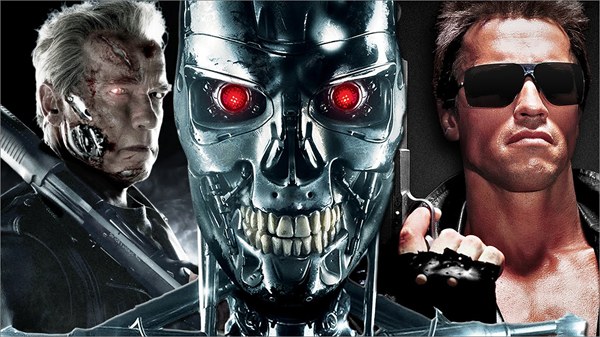 This movie can be regarded as the greatest film about artificial intelligence (AI). The use of robotics is made in this movie which is really awesome to watch. The graphical representation of the movie is made so awesome that no one can ignore it. This movie is based on the story of a lady and her son which leads to a fight against machines, which is turning to be a massive challenge in front of people. In this movie, a man is sent from 2029 to 1984 to kill a waitress. This is his ultimate mission and task in this movie. All the action scenes and the use of technology are represented in a very good manner, hence making this movie a must-watch for all users.
2) I, Robot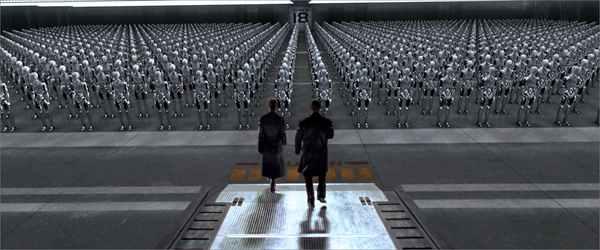 This is another very awesome movie which is based on artificial intelligence (AI). This movie is so popular not because of the graphical representation, but due to the interesting story it has. This movie is directed by Mr. Alex Proyas and it was released in 2004. Still, this movie is a very good option to watch and we too strongly recommend our readers to watch this movie once in their free time.
3) Bicentennial Man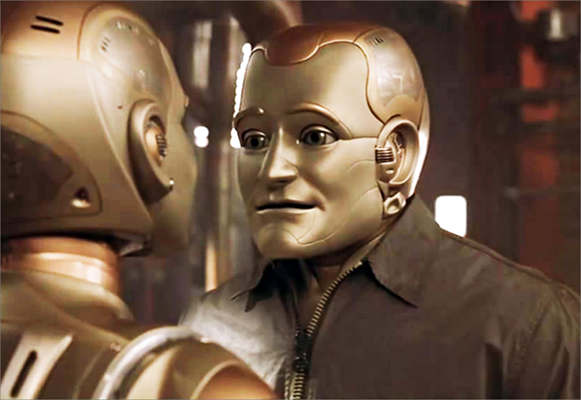 This great movie based on artificial intelligence is directed by Chris Columbus who is quite interested in producing these types of fictions. This movie is based on the story of a family who brings a robot in their house. But soon after some time, that robot gains some attachments and emotions toward the family members. The main purpose of making a movie on this story is to show how a non-living machine can be a friend to human as well. It is totally virtual but this movie gains a lot of popularity, which makes it a very good choice to add in our bucket list.
Tip: For your convenience, here we kindly provide you with the best 5 movie streaming sites that are like Afdah in 2019!
4) Wall-E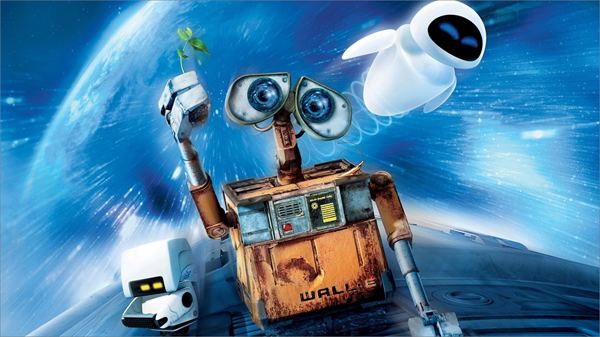 This amazing movie is directed by Andrew Stanton who is a really amazing man. The main focus of this movie is centered around the fact of love feeling of the machine. In this movie, a small waste collecting machine falls in love with another machine and their love story begins there. This is another virtual fiction which you can watch with your family members. We assure you will definitely like this adventurous movie which is really good.
5) Transcendence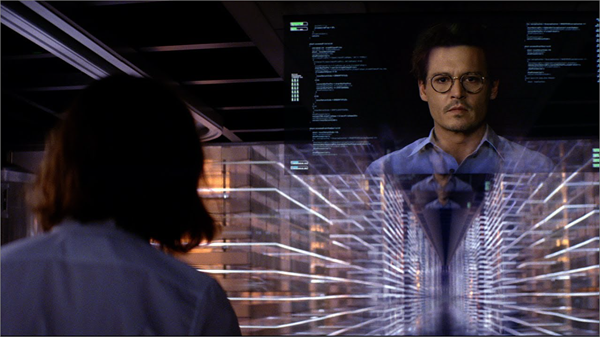 This movie was released in 2014 and according to the stats, this movie was the super hit of the year 2014. This great film is again mainly about artificial intelligence (AI). Transcendence is directed by Wally Pfister. In this movie, a man develops a machine which is totally full of human feelings and emotions. But soon after the machine is developed, it becomes a mess because it tries to kill that man who developed it and his teammates too. That's why it becomes a must-watch movie for all users.
Tip: In case there are some movies you want to download but can't find the relevant links, then we recommend you to use several free screencasting software for Windows and screen recorder apps for Android!
6) Ex-Machina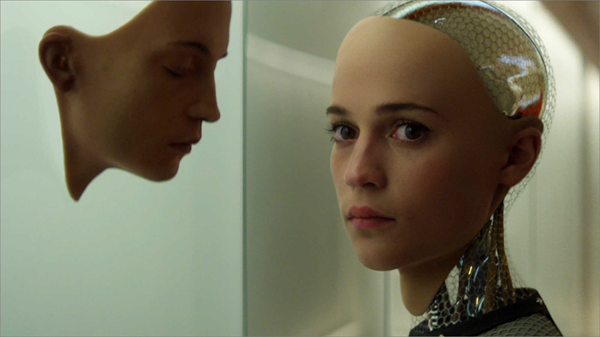 This is another beast movie in the section of the artificial intelligence field. Ex-Machina represents the most adventurous and amazing concept of machines at their best. This movie depicts the story of a 26-year old programmer who falls in love with an artificially-made machine girl. But soon he accepts the fact that she is a machine. But the emotions of that boy towards that machine girl never ends. You can watch this movie with your friends and family. Ex-Machina is a must-watch movie for sure.
7) The Matrix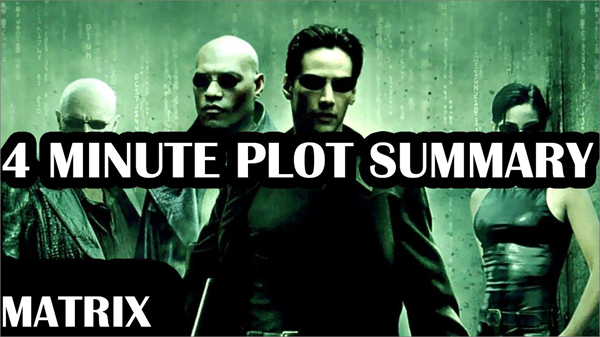 This movie is directed and written by Lana Wachowskis. This is another very good and inspiring movie based on artificial intelligence. This movie reveals the dark as well the positive side of advanced technologies for users. In this movie, a man pretends to be a good programmer who helps other people in the day time and in the night, he becomes a hacker type man who tends to steal all the money of the innocent people. But his 2 faces get revealed very soon after an incident. We strongly recommend you to watch this movie to have a good dose of entertainment.
8) Tron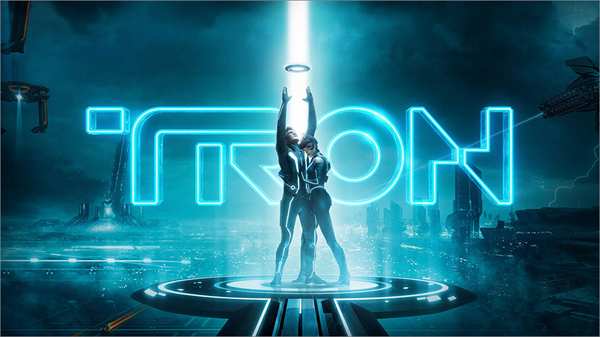 Tron is directed and written by Steven Lisberger who is an all-time popular producer of these types of movies. In this movie, a man tries to prove that his fellow mate has stolen 5 video games which he developed. But his mate doesn't accept his mistake and this makes the former man enter into a virtual reality world where he proves that he was right. This movie was released in 1982, from where the concept of artificial intelligence arose.
9) Metropolis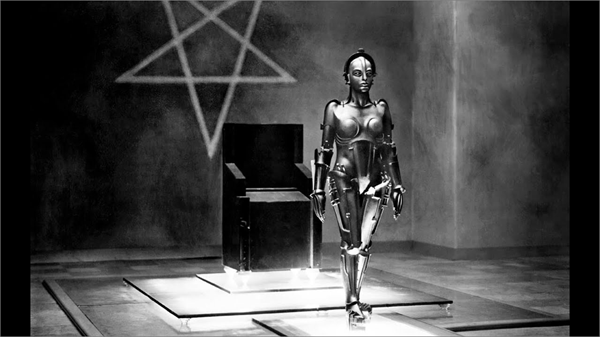 To be very frank, this is not a great film about artificial intelligence for it is not up to the mark or we can say that this movie didn't meet our expectations. The primary reason behind this is that it is totally virtual and classic which is really boring. If you want to watch a movie which is very slow and not inspired by the action scenes, then this movie is of your interests. But if you are really keen on watching action thriller movies, then please drop down the idea of watching this movie.
10) Star Trek: First Contact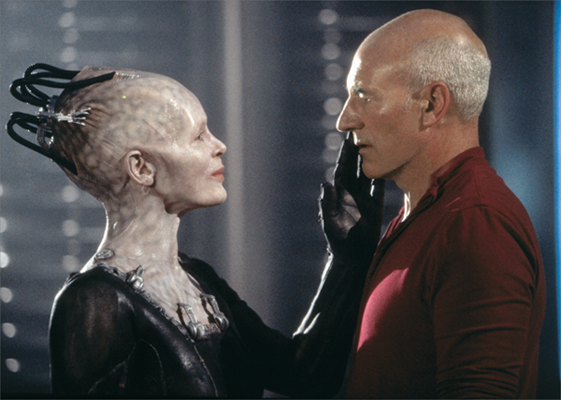 This is our last pick in this list and we can say that this movie is also a must-watch movie due to the fact that this movie is a combination of everything. There is some action involved in this, as well as thriller, love, and horror. These things make this movie a must-watch. It was released in 1996 and still, it is very popular among movie fans.
Conclusion:
Here we have presented the list of the best 10 artificial intelligence movies in 2019. There is a need to inspire the youth about the concept of artificial intelligence (AI) and after watching these movies, the thinking level of a young man will definitely boost up. You can also share some other artificial intelligence-based movies which you like most in the comments section. We will be happy to have your updates in this list.