Top 6 Free Screencasting Software for Windows in 2021
Screencasts can be of great use for promote your products, services or content. Many free screen recording software are available online to create video of whatever you are doing on your desktop, save the recording as a video and send it to others or share it on YouTube, Vimeo, MySpace, and others. In this article, we will present you the top 6 handpicked free PC screen recorders that will help you record every action you make on your desktop.
What You Can Expect from a Free Screencasting Software:
Record the whole/partial screen with or without audio
Track mouse clicks and keystrokes; with drawing for annotations
Export videos into MP4, MKV, AVI or other formats
In-built tools for basic video editing and trimming
You may not experience all those features in one free screencasting tool, not even in a paid one, as it would be bloated to meet everyone's needs. However, you can choose the one suits you best according to the description below.
1. OBS Studio
OBS Studio is a cross-platform screencasting software for video recording and live streaming available on Windows, macOS and Linux. It is undoubtedly one of the best screencasting software from every aspect, but most importantly, OBS Studio is free and open-source, which means any user will have full access to its all features.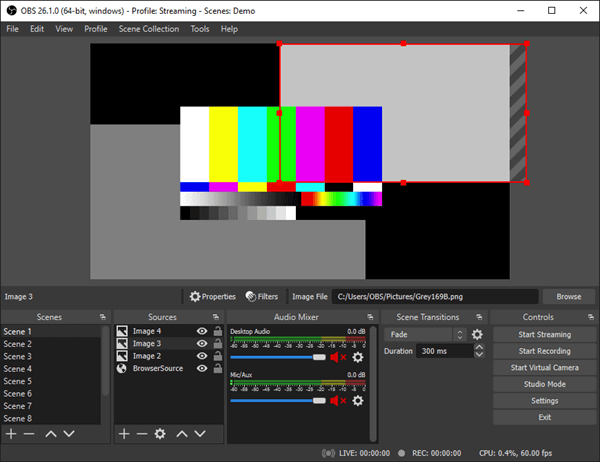 OBS Studio comes with a powerful API, enabling plugins and scripts to provide further customization and functionality specific to your needs. A lot of people have contributed to OBS Studio as sponsors or developers, but you have no obligation to contribute unless you're willing to do so.
2. CamStudio
CamStudio is free screen video recorder software to record every screen and audio activity on your computer and create industry-standard AVI videos files or bandwidth-friendly Streaming Flash videos (SWF). It has an easy-to-use interface and includes a video annotation feature, custom cursors and selected screen region recording. You can have total control over the output of your video.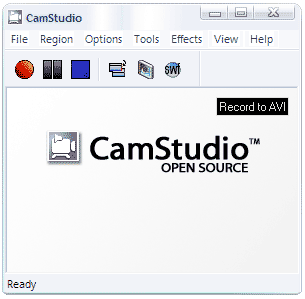 3. Jing
Jing is straightforward free screencast software from TechSmith. Just select any widow or region that you would like to record, and Jing will capture everything that happens in that area. It is possible to add textboxes, arrows or rectangles to highlight spots. Also, it can send the generated outputs to Screencast.com, Flickr, a FTP account, Twitter, Facebook and more.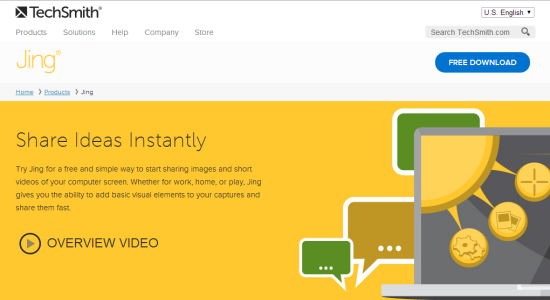 4. Screenr
Screenr is web-based free screen recorder to capture your screen & voice. It offers an interesting way to share a screencast online without installing a program on your computer. You can share the screencast via social media like Twitter and Facebook, and upload it to YouTube.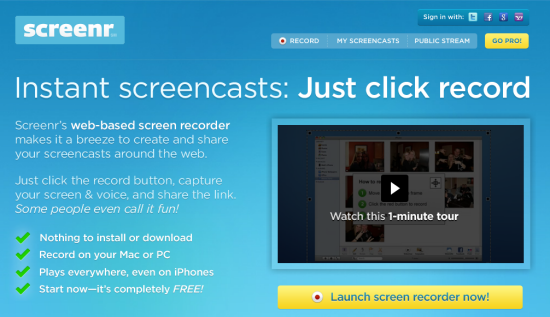 5. Screencast-O-Matic
Screencast-O-Matic is another web-based free screencasting tool that requires no downloads and will allow you publish to YouTube, Google Drive, Vimeo, and more. There is no watermark when publishing. You can download completed screencasts to various file formats, including MP4, AVI, and FLV.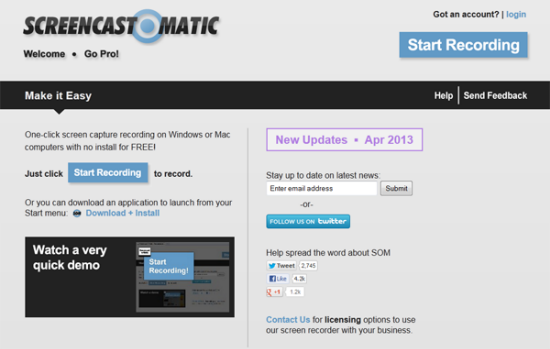 6. Ezvid
Ezvid is a free and easy screen recorder program for Windows. It comes with an in-built video editor where you can split your recording and add text in between two clips, creating a slideshow effect. There is now way to export the video you recorded directly. However, you can upload the video to YouTube through the program itself.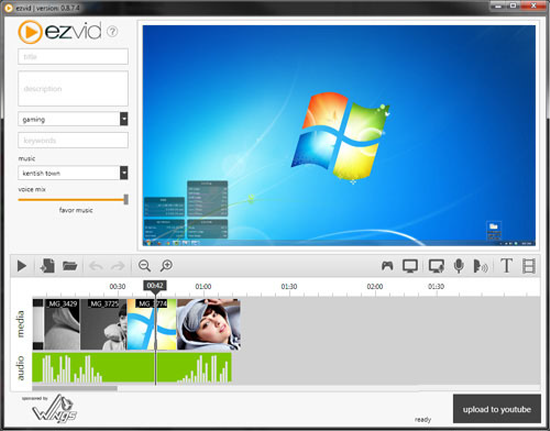 Final Words
In this article, we have introduced a total of 6 free PC screen recorders from different aspects. You may find that every screen recorder has its advantages and disadvantages, but there is eventually one or more for you. Don't forget to share your favorite screencasting software with us in the comment section below.