5 Best Free Screen Capture Tool for Windows
Sometimes you may want to capture what you see on your screen and save them as images. For example, you might need to take a screenshot of an application window and send the image to tech support to show a problem you're experiencing. It is pretty easy. Here, we will share the 5 best free Windows screen capture software, as follows.
ShareX
ShareX is a free and open source screen capturing tool for Windows. It lets you capture fixed areas on the screen, full application windows or even freehand regions. In addition, there is a built-in editor to help you annotate screenshot images. You can create watermarks and they are auto-added to the image after the screen capture is complete.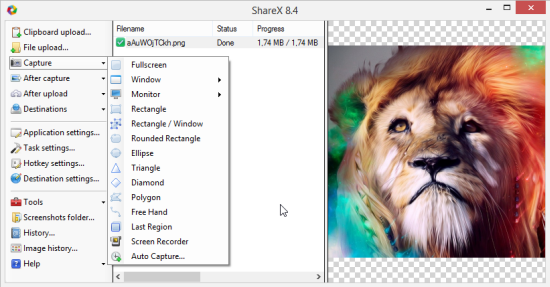 Screen Hunter
Screen Hunter is a free screen capture tool that is great for capturing a full screen, an active window, the client window, or a rectangular area. The simple user interface makes the operation very easy to manage. Also, users can select a single hot key to take screen captures making it more convenient.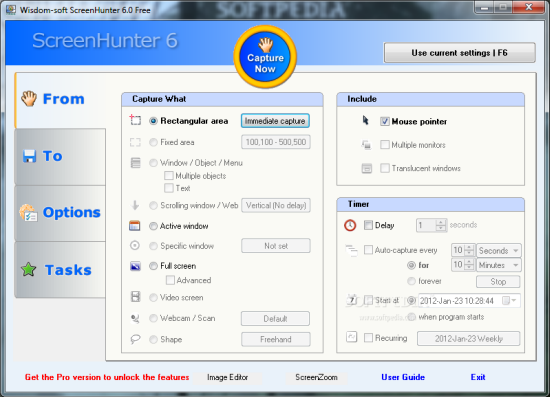 Screen Capturer
Free Screen Capturer allows you take snapshots of your computer in full-screen, active window or selected area and save them to your computer for later processing. Images can be saved in all popular formats, including BMP, JPG, PNG, GIF and TIFF etc. Or you can send directly to Windows Clipboard, printer or your default email client.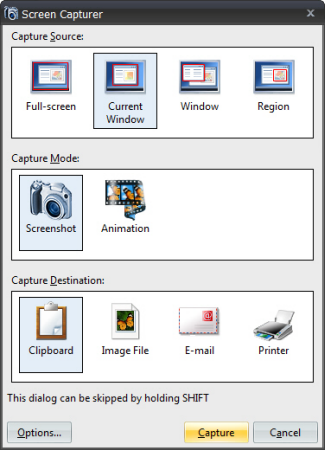 MWSnap
MWSnap is a small yet powerful Windows freeware for snapping images from selected parts of the screen. It is capable of capturing the whole desktop, a highlighted window, an active menu, a control, or a fixed or free rectangular part of the screen. Plus, it handles 5 most popular formats and contains several graphic tools: a zoom, a ruler, a color picker and a window spy.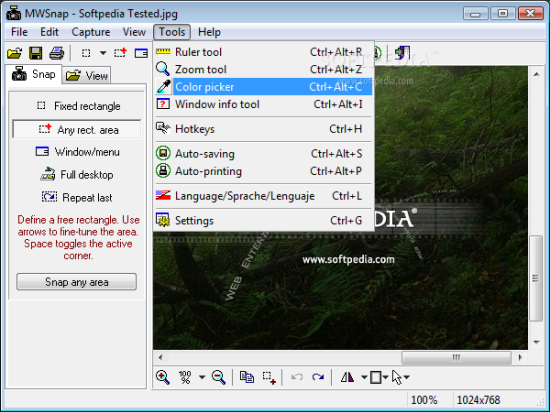 Greenshot
Greenshot is a light-weight screen capture tool for Windows, which can quickly create screenshots of a selected region, window or full-screen. Users can easily annotate, highlight or obfuscate parts of the screenshot and export it in various ways: save to file, send to printer, copy to clipboard, attach to email, send Office programs or upload to photos sites like Flickr or Picasa, and others.