How to Recover Data from Water Damaged iPhone?
How you ever accidentally dropped your iPhone into water? Getting your iPhone all drenched usually means the death of iPhone. Besides, the data on water damaged iPhone is valuable such as memorable photos, commercial contacts and important text messages. So whenever you dropped your iPhone in a sink, pool or even toilet, just get it out of water as fast as you can and try following suggestions to save your device from further damage and guarantee that iPhone data recovery is possible.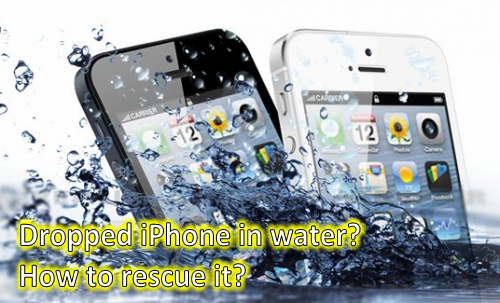 Find Out Whether Your iPhone Is Liquid Damaged or Not
Not sure that your iPhone is really water damaged? In fact, iPhone is equipped with Liquid Contact Indicators (LCIs) which can help you to check if the device has been exposed to water or a liquid containing water. Here is the picture showing where the indicators are on different iPhone devices. If your iPhone has been in contact with water, you'll see a red spot on LCI from the outside. If not, your iPhone survives!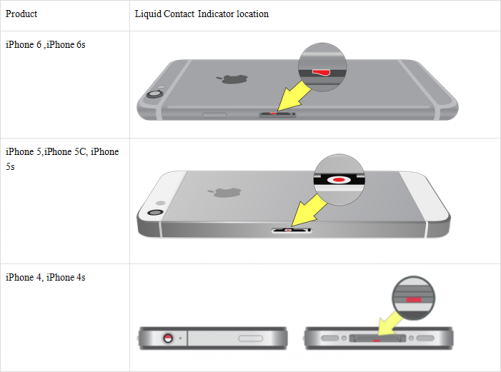 What to Do with Your Water Damaged iPhone to Save Important Data?
Water damage is one of the most common ways to end iPhone's life. What's worse, such kind of damage is not covered to warranty, which means you can't exchange a new one at the Apple store. So whether your wet iPhone can survive or your iPhone data can be recovered depends on what you do with it.
1.Immediately take your iPhone out of the water.
Don't shake the wet phone but wipe off excess water from the body of it with a dry towel. If the iPhone is still in standby mode, power it off quickly to prevent the short circuit.
2.Dry your iPhone in the right way.
Place your iPhone in a bag of uncooked rice in a warm and dry environment to prevent further water damage. Then seal the bag rice with a string or its zip lock and let the rice to absorb moisture inside of the device for at least two days.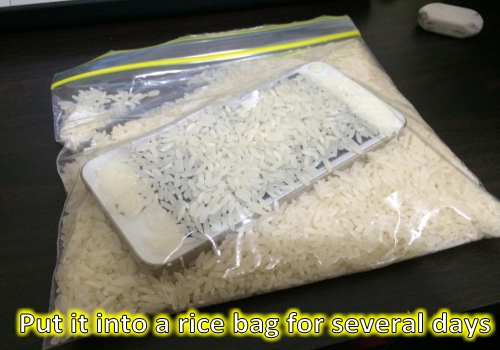 A friendly advice: Never blow-dry your phone! A hair-dryer or other blowing air can force liquid into the iPhone's internal components.
3.Turn on your iPhone several days later.
Try to turn it on. Listen for any abnormal sounds, check the screen for visual display and its touch sensitivity and try to open applications to see if they are normal. If your iPhone successfully pass through those tests, congratulation, you can continue enjoying your iPhone.
What if the iPhone Gets Malfunctions Caused by Water Damage?
Sometimes your iPhone may suffer from different extents of the damage which results in iPhone malfunctions. Here are some iPhone water damage signs:
Able to turn on but shut down automatically
White screen of death
The microphone or speaker are disabled
Overheating
Warning messages like "This accessory is not made to work with iPhone" or "Charging is not supported with this accessory."
Applications cannot run on iPhone
When your iPhone gets malfunctions caused by water damage, the first thing to consider is to save the data on iPhone before fixing it. Then how to recover data on water damaged iPhone? If you have backed up your device before, you can retrieve data from iTunes or iCloud. What if you don't have a backup? Don't worry. You can try Jihosoft iPhone Data Recovery tool to recover photos, text messages, contacts or other major data directly from water damaged iPhone 6S/6/5S/5C/5/4S/4/3GS.
How to Recover Data from Water Damaged iPhone Directly?
Once your malfunctional iPhone can be detected by Jihosoft iPhone Data Recovery tool, there is a big chance to restore data from water damaged iPhone. You can download the trial version and follow those three steps:
1.Launch the application and connect your water damaged iPhone to the computer.
2.Choose the Recover from iOS Device mode and click the Start Scan button.
3.Preview and recover data from your water damaged iPhone.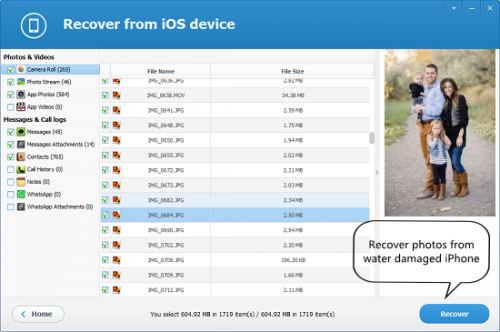 Note:
If your water damaged iPhone fails to turn on after the first-aid dry, you need to seek the help of iPhone repair professional before you recover data from it.
Related Articles