How to Recover Lost Photos from Pentax Digital Camera
Pentax entered the digital camera market in 1997. With years of development, currently Pentax offers a range of compacts under the Optio brand, including several waterproof models and a couple of superzooms. From stylish and petite to waterproof and rugged, the Pentax digital cameras are powerful and provide users with high picture quality and great flexibility.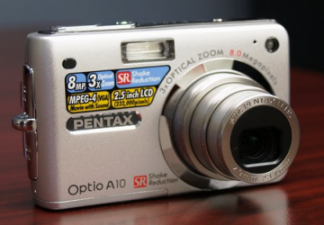 Popular Pentax digital cameras models including: Pentax 645D, K-01, K-3, K-5, K-5 II, K-30, K-50, K-500, K-r, MX-1, LS465, RZ18, VS20, WG-1, WG-1 GPS, WG-2, WG-2 GPS, Q, Q7, Q10, WG-3, WG-3 GPS, WG-10, X-5, etc.
Problem: Pentax digital cameras take great pictures and are very easy to work with. However, there is a problem with these cameras. The batteries in the camera can easily get out, which can cause photo loss in your camera. When this happens, you may lose photos that you had taken earlier.
"While viewing photos on my Pentax Optio W20, the camera suddenly turned off. I restarted it and can't find any pictures. There are photos of my 4 year old's recent birthday party which I have not uploaded on to my laptop. Please help me!"
No worries, the truth about losing photos on your Pentax digital camera is that they just become invisible and mark as blank area for new data. There is still a great possibility to recover lost photos from Pentax. When you notice that your photos are gone, you should immediately stop using the camera. You may overwrite the lost image files and make them unrecoverable if you continue taking pictures.
Then, take out the SD card from Pentax camera and connect it to computer through a card reader. Now, you can get reliable data recovery tool to get your lost photos back. Here, I recommend Jihosoft Photo Recovery. This photo recovery software is very easy to use. Also, you can get Photo Recovery for Mac to perform Pentax photo recovery on Mac OS.
Now go to the steps to retrieve photos from Pentax camera:
1. Install and run this Pentax Digital Camera Recovery on your computer.
2. Click "Recover Photo, Audio & Video" and select the SD card for recovery.
3. Click "Start Scan" to search for lost photos from Pentax camera SD card.
4. Preview the scanned photos and click "Recover" to bring lost photos back.