How to Recover Data from SATA Hard Disk
What is SATA hard drive?
Serial Advanced Technology Attachment, often abbreviated SATA or S-ATA, is the current standard technology for connecting devices like optical drives and hard disk drives to the motherboard. The SATA replaces the older PATA standard, offering several advantages over the older interface: reduced cable size and cost, native hot swapping, faster data transfer through higher signaling rates, etc. It has replaced PATA in consumer desktop and laptop computers, and has largely replaced PATA in new embedded applications.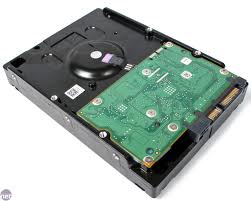 Data Loss on SATA Hard Drive
Data contained in SATA drive is vulnerable to loss. You may lose your data from SATA hard drive due to accidentally deletion, formatting, partition damage or loss, unexpected system shutdown, virus attack, etc. For example:
"Hey guys, I have a SATA Seagate drive that crashed a day ago. I couldn't access it anymore and I want to get back my data. Can anyone suggest a way I could recover my data?"
Is it possible to recover files from SATA hard drive?
Definitely the answer is yes. When deleting or formatting files on SATA hard drive, the system not really erasing the data permanently, but only marking the part of the SATA hard drive where lost files previously occupied as blank for new files. Your deleted files are still there, just become invisible and inaccessible. If you haven't written new files into it, there is a great chance to recover lost files from SATA hard drive with data recovery software.
How to recover data from SATA drive
Jihosoft File Recovery is a read-only and risk-free data recovery tool to recover data from SATA drive. You are able to retrieve lost files including photos, videos, audio, email, and other documents that you deleted or formatted from SATA hard drive, as well as other kinds of hard drives, external hard disks, USB drives, memory cards, etc. This SATA Hard Drive Recovery software supports most of the major file systems such as EXT, FAT 12/16/32, HFS, HFS+, etc.
Step 1: Download and install Jihosoft SATA Data Recovery and run it on your desktop.
Step 2: Choose "Deep Recovery" option and select the SATA drive to scan for lost files.
Step 3: After scanning, preview to check the files which you need to get back and click "Recover".