Top 12 Best CD Burners To Help You Write Your CDs 2019
We have all come across the term "burning a CD" but do we all know what it exactly means? It may seem like a very complex term in the world of cyber studies, but it is not. You will find out that it is a very basic method of dealing with compact disks.
Burning a CD refers to making copies of a compact disc by copying or writing information onto it. There are separate drives for burning a CD which exist in the market and can be purchased accordingly. These drives make use of a laser to seal or "burn" all the data or information on the side under the compact disc. This further allows the compact disc to be read in multimedia players, CD-ROM drives, and CD players.
There are multiple reasons as to why one would require to burn or create a compact disc in the first place. The most important reason is to copy information from one source to another.
There are several advantages of burning your own CD. You can do the job on your own instead of depending on the purchase of CDs. Make your own mix of songs by copying them from your computer to your CD. On another note, a data CD allows you to store data while your files remain portable from your CD. CDs can be used to store pictures, music, presentations, official files, and PPT presentations.
Most of the computer systems available in the market come with a built-in CD or DVD burner. The software and drivers are installed beforehand; thus, the software needs no other extra setup steps.
However, if your computer system has come without a CD/DVD driver, then there some free software available online which you can use to burn a CD. You can download the program and use it to burn a CD or DVD by following the steps. Usually, all such applications have user-friendly interfaces.
Top 12 Best CD Burner Available In The Market
In the market of compact disc burners, Nero has been one of the forerunners due to its high-quality tools and popularity. However, it is said to contain a lot of features that are not always required. The extra features and tools make the software heavy on any computer system. There are paid purchases as well, which does not work well with every person. Below is the free software on the Internet today, which can be download for free.
ImgBurn is a light software which means that the file size is small allowing easy download and installation
You can write CDs, DVDs, HD-DVDs, and Blu-Ray discs.
This software can be set up on both Windows PC and Linux PC.
This software allows for interesting operations like layer break section operations and image queuing.
This is one of the best burning software available and is easily one of the most downloaded ones to date.
InfraRecorder provides for a user interface that is extremely helpful in a way that it is user-interactive, user-friendly, and lucid.
It is an open-source suite.
It does not pile on too many additional tools, which means the software is lightweight and easy to install.
It supports ISO, BIN, and CUE images.
InfraRecorder has disc support, which allows rewriting discs. You can erase data in different ways, as well.
You can burn data on Dual Layer DVDs.
This software allows some of the best CD writing tools and burner tools.
It can burn Blu-ray, HD DVDs along with ISO.
Audio CDs can be burnt with tracks one after another.
The multiple language add-ons allow every to make use of it in any language they want.
You can make conversions from BIN to ISO.
It is free to download and works at a lightning-fast speed while writing discs.
CDBurnerXP is supported on all Windows operating systems.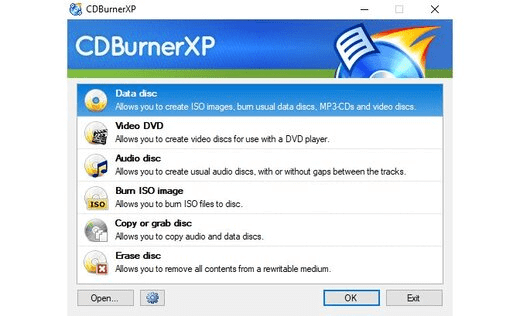 Find some of the simplest and easiest ways to burn a CD or a DVD using one of the newer ventures of Ashampoo.
Using file encryption, you can make sure to keep the required files secure and safe from hackers.
Include slideshows, presentations, documents, and movies for burning data on to a CD or DVD.
There is no loss of data while copying it.
One of the most exciting features is that it allows you to create disc images and cover for your CDs or DVDs.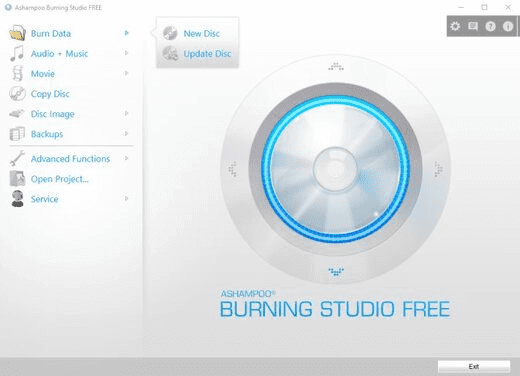 5. Hiro Burner
Another free to download and free to install the software. It is one of the better CD burning software in the market.
Hiro Burner can allow you to get ISO discs and image files.
Work with rewritable discs and create audio CDs and DVDs.
This software also uses Dual Layer DVDs. Thus, burn all required files using this feature.
You can analyze audio tracks for errors in them.
Also read: We list 10 Free Live Sports streaming Andoid Apps to Watch Free Sports Live on TV to enjoy Football, Cricket, Racing, Badminton, Tennis, Golf, baseball,etc.
BurnAware has an overtly simplified user interface. It is very functional in general as it comes packed with several useful features and tools.
Create boot discs and rewritable discs, as well.
All formats of discs are supported, including Blu-Ray.
The software works fast while burning CDS. This is because there is no hard disk staging stage.
The software writes data directly on to the disc medium.
A wide range of input files can be written on discs too.
PowerISO is one of the better CD burner software in the industry. However, it is not free software.
It offers a free trial, and after a period, you can purchase if you are impressed by the software functionality.
Burn files into a wide range medium such as CDs, DVDs, Blu-Rays, etc.
The user interface is simple and straightforward.
You can take a look at the data and extract it from the ISO file.
8. Deep Burner
This one of the best alternative programs for Nero.
It can be downloaded and installed for free. You can also carry it around in a flash drive or a pen drive.
It is well supported by internal and external CD/DVD writers.
Use the software to make ISO CDs.
This software allows you to burn any data in any type of disc.
Use Deep Burner to print CD labels.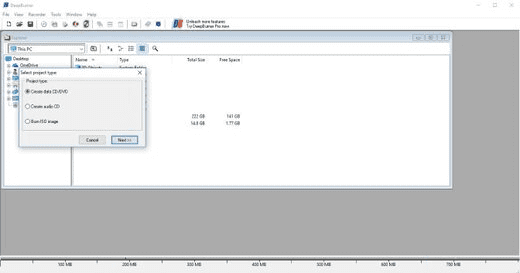 Use DVD Flick to author the discs you burn.
A plethora of codecs, add-ons and disc formats are supported by DVD Flick.
The feature that sets this program apart from other programs is the fact that they can create complete DVDs from a selection of video and audio files.
Use this software to create DVD menus as well.
Some tools add interesting touches to your discs.
This is an open-source suite, as well.
Use CD and DVD burner for free with Express Burn.
Making their user interface better, it uses the drag and drop feature, which allows you to drag a file and drop it to the burner window to burn.
The fast burning rate of the software will enable you to save some time.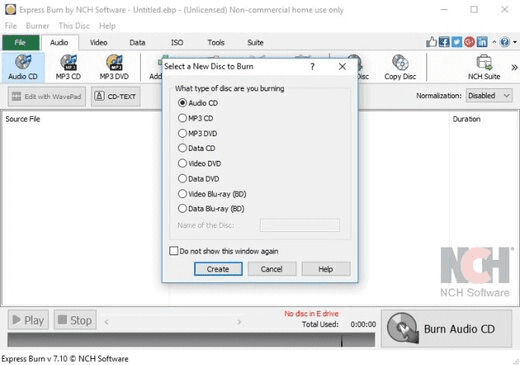 StarBurn Price: Free StarBurn is the ultimate backup solution for your required files. You can burn both CDs and DVDs with this small device.
Key features: audio CDs, video DVDs, data DVDs are burned instantly. The CD ripper and conversion tool is available for the best result.  Create an ISO image and burn it. Launch by clicking on a single icon and work perfectly.
12. Free Audio CD Burner
If all you want is a simple program that helps you to easily create audio CDs, having a Free Audio CD Burner is not a bad choice. Although it only helps you to write CDs, it can be used to read WMA and MP3 files in real time, saving both time and hard disk space.
Free Audio CD Burner can be used to burn CD-RW and CD-R disks as well as to delete data from rewritable disks. You can change it in such a way that it writes track by track and ends up unfinished. Sometimes, you may just choose to use it to burn the whole disk at once and then finalize it. This free CD burner software works with Windows 10, 8, 7, Vista, and XP SP3, and supports different audio formats.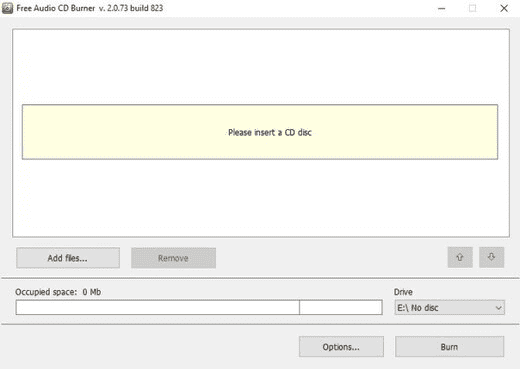 Tips: The Best YouTube Ripper-Jihosoft 4K Video Downloader
You can first find Jihosoft 4K Video Downloader if you need to rip videos from YouTube or rip audio from YouTube videos.
4K clips are encoded using next-generation codecs that are not fully available, such as VP9, HEVC, and AV1. Many hardware is not compatible with 4K codecs, while the H.264 codec is much more common. Videos compressed with H.264 codec can be used for streaming movies and TV shows. It makes it necessary for users to convert videos to H264 or other codecs that might be compatible with your target phones.
Transcoding allows video streaming to be re-encoded in multiple formats such as HLS and MPEG. It also bridges the gap between production, post-production, archiving and distribution, thus allowing a wide range of media exchanges. Top media service providers such as Netflix can be seen making widespread use of transcoding, which lets them better appeal to the user base. In this way, we can handle the bitrate of video streaming based on the available bandwidth, the computer being used, and the codec being supported.
It's easy to use, highly customizable. This free YouTube converter can not only help you quickly rip video from YouTube but can also extract audio from YouTube videos.