Top 5 Ways to Manage iCloud Storage 2019
It is beyond dispute that Apple only offers 5GB of free iCloud storage to iOS users for every single Apple ID. Normally, backups like large quantities of photos, videos, documents, etc. will take much iCloud space. Let alone one may have at least one iOS device sharing the same Apple ID with that very small 5GB space. Therefore, it is of great importance to manage iCloud storage.
How to Manage iCloud Storage
Way 1: Disable Backup Permission of Unnecessary Apps
You can disable apps you think have minor or no influence to your daily life while setting up apps using iCloud. To do that, you can go to Settings > Apple ID > iCloud > Manage Storage, and then tap the device(s) under "Backups" to turn off and delete the data you don't want back up anymore.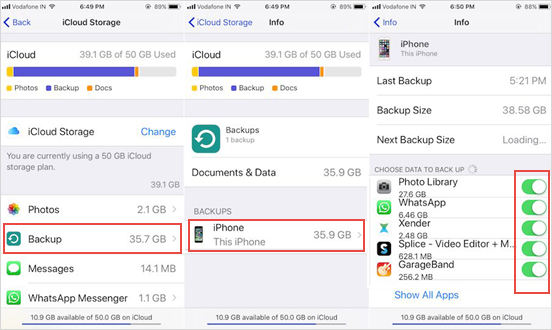 Way 2: Delete Old Device Backup to Free Up iCloud Storage
This method is closely related to way 1. When you enter the exact backup of one device according to guidance in way 1, just scroll to the bottom of the page and tap "Delete Backup" to remove the backup you previously synced to iCloud. Of course, you can delete more than one backup not so important to you if you have made many backups.
Way 3: Selectively Delete Certain Documents & Data
If you don't want to turn off access to a certain app or you want to keep some of the important data under that app, you can sign in to iCloud with your Apple ID to choose the less important backup data under some apps and delete them selectively. Unlike the former two ways, this method can avoid deleting the vital data you want. However, this way may be time-consuming determined by the real size of your data you want to delete.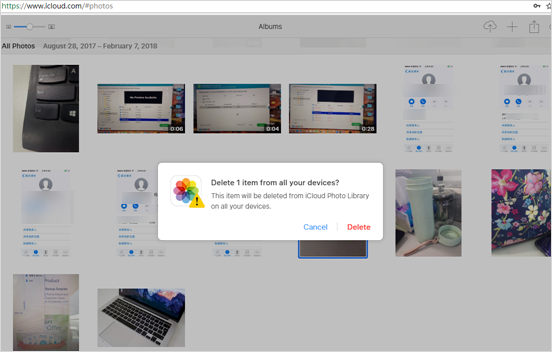 Way 4: Backup Your Photos Elsewhere
Normally, photos take much space of iCloud storage especially when one opens iCloud Photo Library, which enables iCloud to automatically back up photos whenever you take. Therefore, if photos are backed up elsewhere, it will save much iCloud storage.
To free up iCloud space, you can go to Settings > Apple ID > iCloud > Photos to disable iCloud Photo Library and Photo Stream. After that, you can back up your photos with Google Photos, Flickr, Dropbox or something like these. However, these apps are similar to iCloud which has a certain storage for free.
Thus, if you want to have more space to back up your photos for free, you can transfer them to your computer with Jihosoft Phone Transfer software, which enables you to back up all the photos as well as all other data of your iOS device to computer with ease.
Way 5: Upgrade iCloud Storage
If you want more iCloud storage but don't want to choose any of the way above, then you can buy more iCloud storage to upgrade iCloud plan to 200GB, 1T etc. You can go to Settings > Apple ID > iCloud > Manage Storage > Change Storage Plan to buy more iCloud space as you wish.