iPhone/iPad Keeps Restarting? Here's the Fix!
"I got an iPhone 7 Plus several months ago. All the things seemed well with that iPhone. However, it began restarting itself from time to time several days ago. I have no idea what to do but contact the Apple store, which got nowhere. What else I can do?" – Kyle
Many people have the same issue as Kyle, especially when running with iOS 11 on iPhone. Actually, iPhone/iPad restarting problem can be caused by various factors. For example, faulty apps or hardware bugs. Then how to fix such problem? Follow the solutions listed below to see if they can help.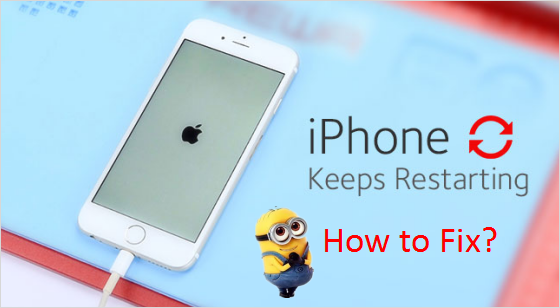 Solution 1: Reboot Your iPhone Compulsively
This is a common way and is the easiest way which everyone can think of in the first place. You can force your iPhone to reboot by pressing and holding the Home button and ON/OFF button at once for about 10 seconds to hard reset your device.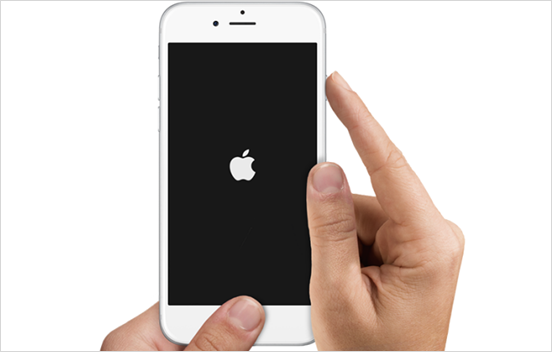 Notes:
If your iPhone is iPhone 7/7 Plus, you have to press and hold Volume Down button and press ON/OFF button at the same time for a few seconds.
If your iPhone is iPhone X/8 (Plus), you should press and release Volume Up button quickly, and then press and release Volume Down button quickly. After that, you need to press and hold the side button until the Apple logo appears.
Solution 2: Delete Faulty Apps
Once your iPhone/iPad got restarted, it may be caused by app confrontation. Find out what app(s) you have downloaded near the period when the restarting problem began. Sometimes, the app you use may be harmful to your device. Just remove the app which caused this problem and see if it helps.
Solution 3: Prevent Apps from Running at the Same Time
Not all the apps are compatible with each other. Sometimes, several apps may run in background in the mean while, which may cause the restarting problem. As we know, some apps need large random access memory (RAM), especially the game apps. Just try to turn off these apps and keep the one you are using, and then check if it works.
Solution 4: Update Your iPhone/iPad to the Latest iOS 11.3
Apple just released the lasted iOS 11.3 claiming to solve the restarting problem. You just need to go to Settings > General > Tap Software Update to update it to iOS 11.3. If you can't update it to iOS 11.3, you can turn off notifications for all the apps on your iPhone first, then upgrade again. Once your iPhone is upgraded to the latest iOS 11.3, you can enable the app notifications as you like.
Solution 5: Reset Your iPhone/iPad to Factory Settings
If you can't find out what caused the iPhone/iPad restarting problem and can't resolve your problem with the solutions mentioned above, you can back up iPhone/iPad first and then reset your iPhone/iPad by "Erase All Content and Settings" to fix it.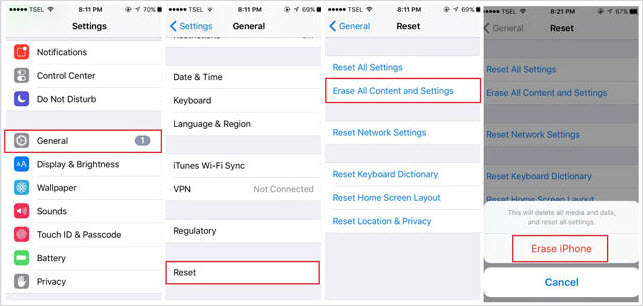 However, this will make you lose all your data on iPhone. Luckily, you still got chances to get your data back. You can restore iPhone data from iTunes/iCloud backup or recover deleted/erased data from iPhone/iPad directly with a third party software.