4 Best IPTV applications to watch TV on your PC
It's common knowledge that the internet can offer a wide range of subjects that can easily be researched and studied upon. But even though it's common knowledge, regular folks like us will still use their PC/Desktop to watch some of the best TV channels directly. When they do this, it can be termed as IPTV. But you cannot do this on any PC. That PC must have proper IPTV software to carry out such a task.
When you read this article, we will try our best to help you understand the best options of IPTV software that you can read, understand, and also start using today itself on your Windows 10 platform. You can then freely watch any channel in the world as you please. But we need to make one thing clear that we don't condone the usage of illegal services that provide IPTV.
While we are happy to start the process, you need to know that to be safe while trying to watch any stream through IPTV software; you must give a lot of focus on security and privacy.
You must also know that we recommend access to IPTV only through a good VPN. One of our most robust recommendations will go to Cyberghost VPN and that too for Windows. We say this because they are a leader in the market, and they will surely keep your identity safe while you are browsing or accessing internet resources like IPTV.
Why choose CyberGhost?
They have 256-bit AES encryption
Has over 3000 servers worldwide
Has a Great price plan
Provides Excellent support
Try these IPTV applications to watch TV on your PC:
Our very 1st entry is the popular VLC media player. This open-source multimedia player can easily be installed on any device and the best part is that it can play a variety of file formats. You can also play DVDs and CDs. VLC is known to support almost all audio and video compression methods and file formats. You can also stream media over computer networks.
VLC has a large number of free decoding and encoding libraries. The 'lib codec library'from FFmpeg provides many of VLC's codecs, and they also have some built-in codecs. VLC supports playback of encrypted DVDs using its libdvcss DVD decryption library, which can also stream and run IPTV with m3u files. In their latest version, you can stream TV from IPTV easily.
In order to set up VLC to stream IPTV, you need to follow these steps :
Download and install the latest version of VLC
Next, you will launch the VLC media player
Then navigate to Open Network Stream
Later you will Locate the HTTP/HTTPS/FTP/MMS option. Check the box for this option. Type the IPTV network URL into the URL box and hit Enter.
Now, the playlist should be visible in VLC. You should now have all your channels in the left panel.
If you want to view a certain channel, you can simply select the channel and click the "Right" arrow to launch it.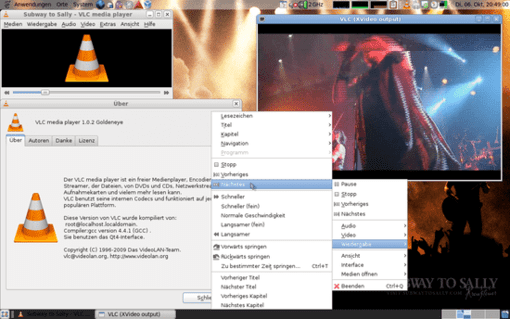 On 2nd we have Simple TV. It's considered as one of the best IPTV players for Windows 10. The simple TV allows you to listen to radio and watch IPTV but will not support any kind of torrent TV technology.
When you check Simple TV you will find that there is no installation process as this app is portable. Because of this, the Windows registry and Start menu/screen are not modified with new entries, and no data is left behind after deletion. Simple TV's interface is organized neatly to enable easy browsing of TV channels. You can also customize the way each entry is displayed on the main window.
Best features of Simple TV include:
You can adjust brightness, contrast or volume for each channel
Simple TV has Crop features for video streams
You can easily create playlists/play multimedia files
Ability to record video streams with a schedule – PiP
Simple TV has Exporting capabilities as M3u playlist
You can download playlists created by other users
Simple TV has Snapshot capabilities
Support for LUA script
UDPPROXY
Simple TV Can be run in the system tray
Simultaneous playback of streams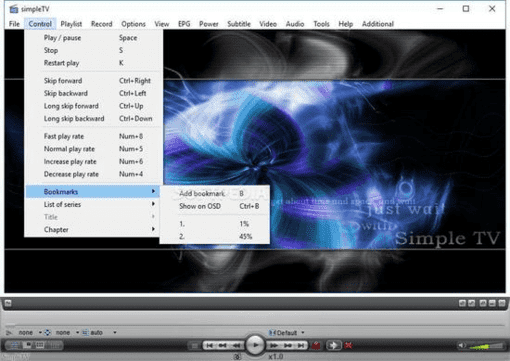 On 3rd we have MyIpTV, an app that has been designed by Microsoft to offer IPTV watching capabilities without installing any 3rd party software. You must have a Windows 10 PC and access to Microsoft Store. On installation you must follow these steps to setup :
First you will open MyIPTV app.
Then a screen will appear until the setup is complete
You must click on 'Settings' then"Add New Playlist" and choose EPG source.
Later in the middle of the screen, you will see the 'Remote channel list'.
You must click on that box and enter your preferred IPTV name
Later you want to type in your IPTV subscription M3U link on "Enter Remote Source."
Finally, choose the TV program you want to watch and enjoy.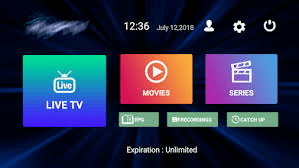 Also Read: There are four ways to move music from your Android phone to another Android phone, and each method has its own pros and cons.
On 4th we have ProgDVB/ProgTV, universal and powerful software for watching digital TV and listening to online radio channels. ProgDVB is formed by two independent user interfaces working together to offer easy access. ProgDVB is also designed for remote control (HTPC) but also offers you the same functions if you want to use it with a mouse.
This program has support for various types of data sources:
Internet Tv and Radio – 8000 channels in the list
DVB-S (satellite), DVB-S2, DVB-C (cable), DVB-T, DVB-T2, ATSC, ISDB-T
IPTV
Kartina TV, Rodina TV, OTT Club, Shura TV, Sovok TV
Playback from a file
Key features include:
They have High Definition TV support including H.264/AVC
Picture-in-picture support
Mosaic fast channels preview
Support for the majority of DVB, ISDB-T and ATSC devices including DiSEqC and CAM interfaces support
10 Bands equalizer
TV and Radio channels recording
Teletext
Network broadcasting
Support for VR, VMR7, VMR9 and EVR renderers including OSD (except VR) independently from channel type or signal presence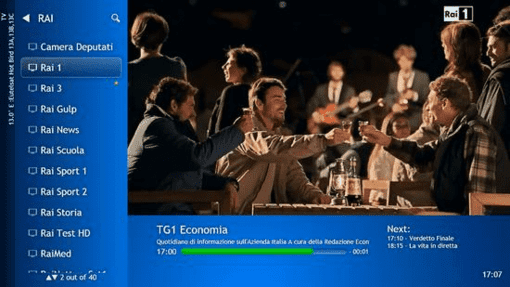 Tips: You can easily download HD video from YouTube using Jihosoft YouTube Downloader. This is one of the most powerful video download YouTubers. This downloader is not only the best way to download Hindi videos, but at the same time, it is useful to download the video to any video format according to your needs.
Conclusion
In this article, we discussed some of the best options for watching TV comfortably using your own Windows 10 operating system PC.
The options presented in this post cover both the needs of users who need a quick and straightforward way to set up IPTV and the needs of users who want to add a little more customization power to their experience.