7 Best Free Watermark Removal Tools to Remove Watermark from Video
None of us have ever thought about creating our own online YouTube channel and posting our content to gain some popularity, maybe some money. But creating a video with our own footages only might be hard at the beginning of your channel, and that's why you would go for other creators' content which -in most cases- will have a watermark that might ruin your video.
Many countries consider removing the watermark from videos as an illegal action, while some others don't, and this article is for those who live in countries that don't consider it as an illegal action.
How to Remove Watermark from Video Online and Offline
We all know that removing a watermark from a picture is much easier than removing it from a video as it contains motions and lighting changes, make this job much harder. But luckily, here I'm to provide you with the best tools to help you with that and teach you how to remove a watermark from the video whether by downloading and installing a software or by using online video watermark removal tools.
Before we start, you should know the three main ways to remove the watermark from videos;
The first one is blurring the watermark, and this one is helpful, especially if the background of the video is not decorated or moving, like being a single color.
The second way is by cropping the important part of the video and leaving the watermark outside it.
And the third one is by replacing the watermark by putting something else like your own logo.
Tips: The first thing you need to do before removing the watermark is to download the video to your computer. Here, we recommend a powerful video download software for you, that's Jihosoft 4K Video Downloader, which can help you download videos from YouTube, Facebook, Twitter and other websites at a fast speed.
The first tool to remove the watermark from videos online in today's article is Video Watermark Remover Online. This is a simple and free tool that allows you to remove the watermark from videos easily without having to install any software, and it works so simply by uploading your video, and you will find no watermark in it after finishing the process.
The best thing about this tool is that it exports your video in different formats, including Adobe Premiere CS6, Adobe Aftereffects CC, and Power Director 15.
Just note that you will have to sign up on the website to be able to download your video.
The worst thing about this watermark removal tool is that it only allows you to edit 5 videos a month with the free plan, and it's really slow when you try to remove the watermark from videos using the free plan, but it offers two other plans with many more features called Standard and ultimate plans.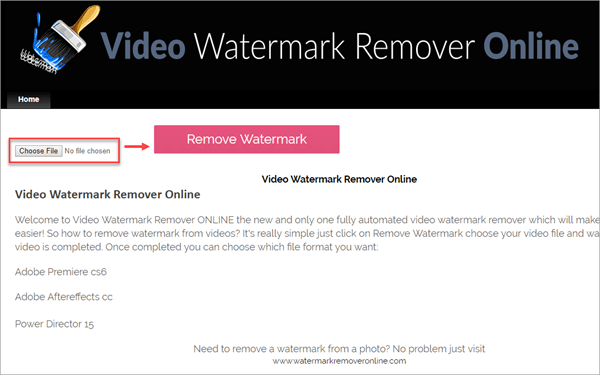 The second online tool to remove the watermark from videos in our article is Apowersoft, and it works just like the previous one, just upload the video to the website and you will get your video without a watermark.
The best thing about this tool is that it allows you to get your watermark-free video in many different formats, including MP4, MKV, FLV, MOV, AVI, MPG, and more.
Another strong point about Apowersoft Watermark Remover Online is that it deletes your videos permanently once processed and downloaded, so you keep your videos private as you wish.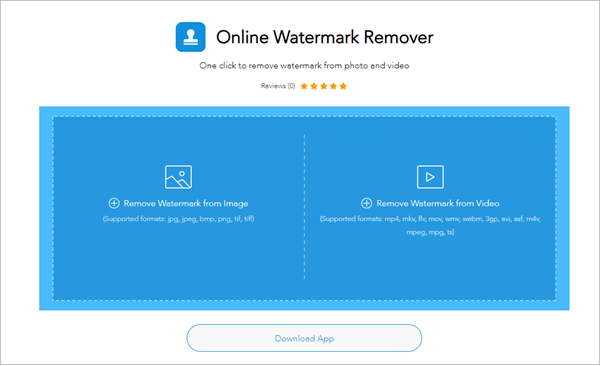 The second option you have is to download and install special software that allows you to remove the watermark from video without having to upload and download the video you want to edit each time, you only have to download the software once and you will be able to edit and remove a watermark from any video you have.
The third software that will help you to remove watermark from video offline is Wondershare Filmora9, one of the most popular and easy-to-use video editing tools you might have, with no experience required.
Wondershare Filmora9 is free, and it offers you the three ways we have mentioned before to remove watermark from video, along with many other editing tools and filters.
You can also select the best effect you need to hide watermark from video whether to add blurs or mosaic or any other option, with a preview of each effect to know how it will be applied before applying it.
Also, Wondershare Filmora9 offers you many other options to edit your video and it could be your long-time companion with your YouTube channel, as you can add text using it, edit audio, along with effects and transitions.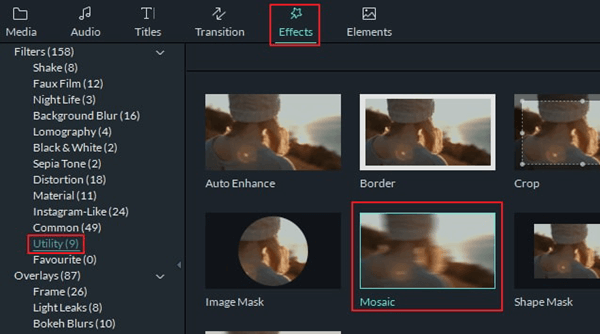 The fourth watermark remover for videos tool in this article is Remove Logo Now. A special tool that exclusively made for removing logos from videos, and it's very easy to use.
After downloading and installing Remove Logo Now, launch it and tap Add File to import the video you want to remove the watermark from.
After finishing the importing process, tap Find Logo and Remove Logo Now will automatically find and identify the logo and will try to remove it itself, and in case it couldn't, you will have the option to remove it manually by yourself.
There is a tool called Marker in the program, and this tool allows you to select the watermark or the logo you want to remove from the video, and after selecting it, click start and your video will be watermark-free.
The worst thing about this software is that it requires a subscription to keep the video quality as it was, and it costs $139.99.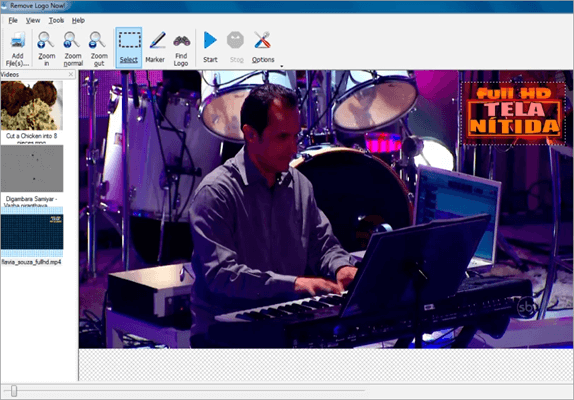 A very simple and easy-to-use software that helps you removing watermark from videos, and it suits users with low internet speed, low experience and low specifications as it only works to remove logos and watermarks from videos with no more tools or options.
All you have to do after downloading and installing this software is to load the video file, tap Set Logo Area to locate the watermark or the logo, click on Remove Logo, and you are all done, mentioning that you can remove text logos, transparent logos, and even blended logos with this simple software.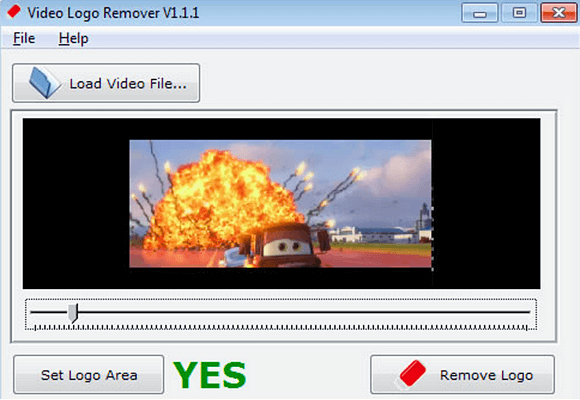 The sixth magician in our list is AceThinker Watermark Eraser, and it's a real magician as it allows you to select any area from the video and it will be removed.
The best thing about AceThinker Watermark Eraser is that it exports the final video in high quality with no difference from the original quality, and it offers you many other tools to edit your video like adding photos and other videos and even add a custom watermark of you.
The tool is very easy-to-use, and it offers you a Marker tool to mark any place on your video remove it in an intelligent way.
Also, AceThinker Watermark Eraser provides you with the ability to import multiple files to batch remove watermarks without the need to redo the process each time for every single video.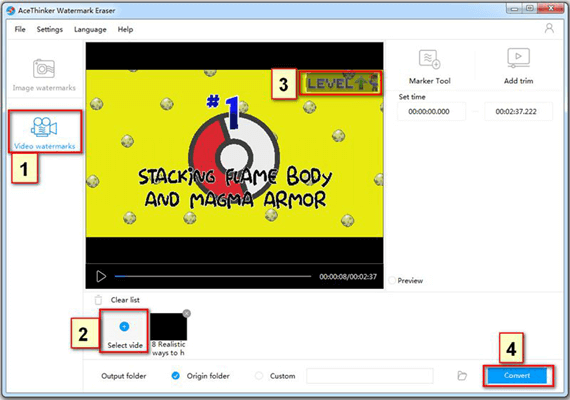 The latest video remover software in our article is Video Converter Studio. A great tool that offers many options to convert your videos as if you were using a professional tool, and it supports almost any format and exports to any format without any quality loss.
The utilization of Video Converter Studio is very easy and simple, as all you have to do is to tap Add Files, tap Convert, and you will be able to export your watermark-free video in your preferred quality, resolution and format.
Also, Video Converter Studio offers you many other options to convert your videos from a format to another, compress it and even extract the audio from it by converting it into an audio file.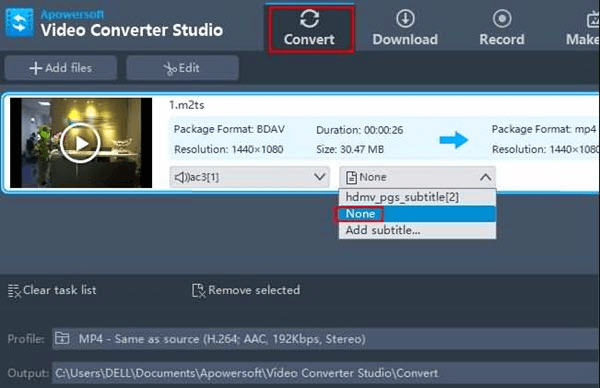 Conclusion
In the old days, you may have to learn many ways and try many tools to get a proper result after removing watermark from videos, but now, and with these watermark remover tools, you will be able to remove watermark from video without installing any software, or by using a software that doesn't require any experience.
Don't hesitate to share your opinion in the comments section below, and tell us about your favourite watermark remover tool that satisfied you after using it and you advise your friends and family and our followers to use it.