10 Best Free MP4 Video Players for Windows 10/8/7/XP and Mac OS
Having an MP4 media player on your computer, whether you're a teenager or an adult, has become a necessity nowadays. Even though all computers come with pre-installed default media players, we all struggle to find a better MP4 player to fulfill our additional requirements.
How Do You Find the Right MP4 Player for You?
Talking with experience, choosing the best media player for you is rather a choice of your preferences. There are people who might accept a player that is worse for some trade-offs. For example, some people put a good interface as their top priority, some people are all about features and don't care about the user interface, on the other hand, some people might be looking for the blend of both. So, it depends upon your type.
Sometimes, you would want to catch a detail in the videos you are watching. Or you could be a professional, like a videographer, animator or a graphics designer, and would need to watch the video keenly in order to add the necessary edits. You might also want to take screenshots at a certain time for any specific reason. Not all media players offer that. You need one that does.
The best MP4 player will ensure that you get what you are looking for, and more. To help you edit your videos, you need to look for ones that meet your needs. You need to look for ones that can play different file formats seamlessly. And you need one that makes video editing simpler too.
The Ten Amazing MP4 Players You Can Get Hold of in 2019
Here in this article, I will be briefing you about ten best free MP4 players out there with their respective details so you may choose the most suitable one for you depending upon your preferences.
If you have a computer, you need one. It's popular because it can practically play all available formats, and it is lite, taking up only a few MB's. Plus, you have a VLC media player for your smartphone as well. The most common media player is used by millions of people and offers a simple yet very powerful built design. The VLC Player can play a wide range of codecs without needing any codec packages and supports every type of format. It is free and doesn't have any spyware or ads, and you can also enhance the user interface by adding skins or even creating your skins, and you can add extensions too. VLC is available on both Windows 10/8/7/XP and Mac OS.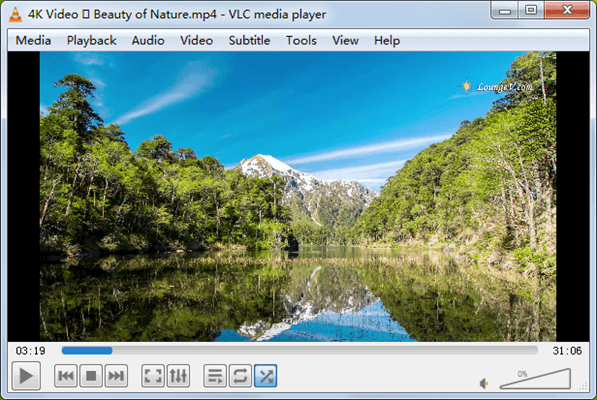 It is also a popular MP4 Media Player due to its wide range of usabilities. It supports a vast range of supported formats and has available plug-ins for the formats it doesn't support. It has some extinguishing features like downloading videos from the internet, keeping your videos private with a PIN, watching them on a TV or any other device interchangeably. It can also be used to share videos with others. Available on both Windows and Mac platforms.
This comes as the default pre-installed native video player on MAC and has a very friendly user interface. It supports multiple video formats like MP4, WAV, MOV. Also, it can be thought of as fairly reliable in quality and has a very good reputation. It can be used to edit and convert video files in addition to watching them too. Also, it has more or less 24 channels for audio, but unfortunately, it is only available for Mac users.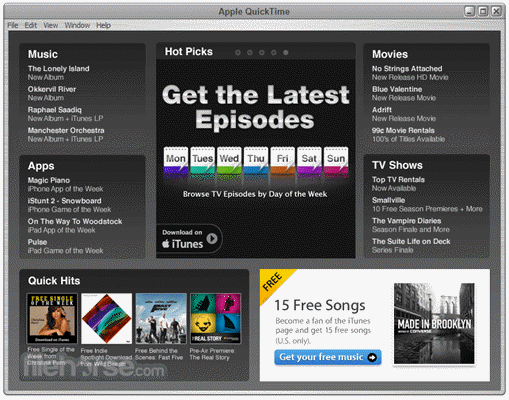 This is an award-winning MP4 video player. A fairly lightweight yet compelling media player and comes with quite powerful features. It supports a very vast range of supported video and audio formats and also has a fairly large range of keyboard shortcuts. In addition, it takes up minor space on your disk but runs much faster and fluent than the others. MPlayer can be installed on both Windows and Mac platforms.
This is a great third party alternative as an MP4 media player. Again, it is very lightweight and takes up a minor space on your disk but comes packed with a whole lot of features supporting a large number of file formats. Also, it runs buttery smooth and rarely comes up with any problem. It boasts a highly customizable build including custom toolbar and is completely open-source but doesn't have any spyware. Available only for Windows 10/8/7/XP.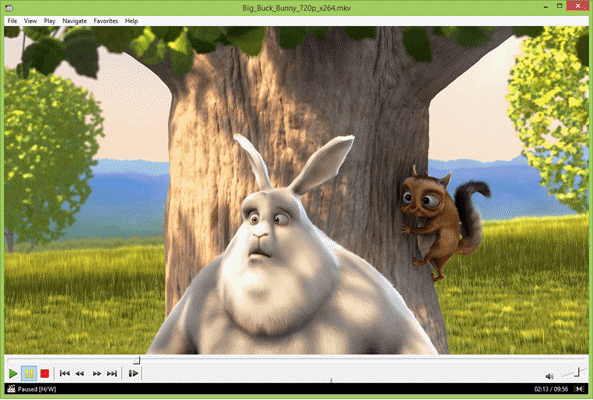 Want to try out something different? It is one of the most versatile MP4 video players and has some very unique features making it stand out from the other players. It supports a lot of video formats that are commonly used. It provides you with features like editing the subtitles of a video or repeating a specific portion of a video over and over again or however many times you want.
You can also watch high definition videos on it. Only available for Windows as of now but it's also being developed for Mac, and a beta version is already out.
This is a free, open-source MP4 video player, supporting all types of video formats and having built-in codecs. A very interesting feature it has that you don't see on the other players is that it saves the settings specific to each file you play, so whenever you leave watching anything in the middle, you can always come back to the same setting. It can also be used to play and even search for YouTube videos. It has a very customizable user interface as the user can change the look of the player by changing the skins and icon themes. Another unique feature it provides is the support of more than 30 languages.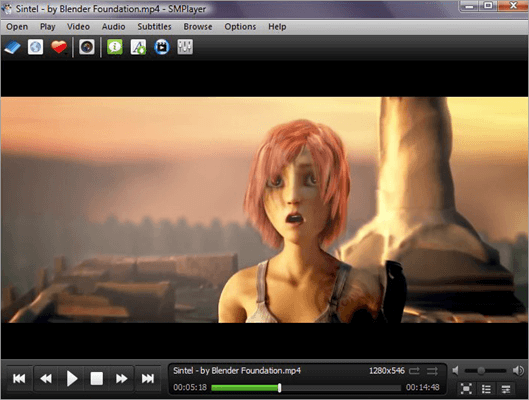 This is another all in one media player that comprehensively fulfills all your needs related to media playing. It has some very outstanding features like searching for movies or TV shows, automatically downloading the subtitles you need in all languages. It even lets you listen to internet radio for free, and there are parental controls also available. A function called computer reader is also on board that can be used to listen to subtitles by the speech synthesizer.
9. GOM Player
This is a comprehensive all in one media player supporting all the major file formats. This, along with VLC, is among the most used media players nowadays. The basic MP4 video player is free however there is a packed software that has other options in it also in advance to the just media player, things like remote control, watching it on different devices, screen recorder, mixer, etc. This can be an option to go with for the people who need different features along with just MP4 media player, and also need a good interface and mostly watch videos on different platforms. Only available for Windows.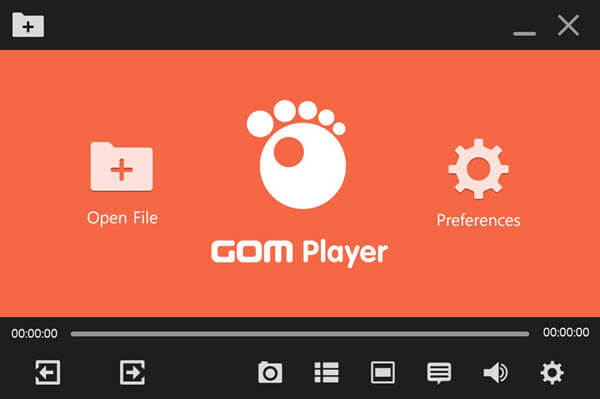 It is a nicely designed multimedia player that supports many formats of video. Although, one thing to keep in mind is that it doesn't provide a very vast range of features and is very simple which makes it very easy to use and get familiar with but can be thought of as lacking features by some people.
Helpful hints: If you need an MP4 video downloader to download MP4 videos to your computer for offline playback, then you can use this free video downloader. It allows you to quickly download videos from YouTube, Facebook, Twitter, Instagram, etc., as well as convert videos to MP3, MP4, MOV, MKV, AVI, and other formats.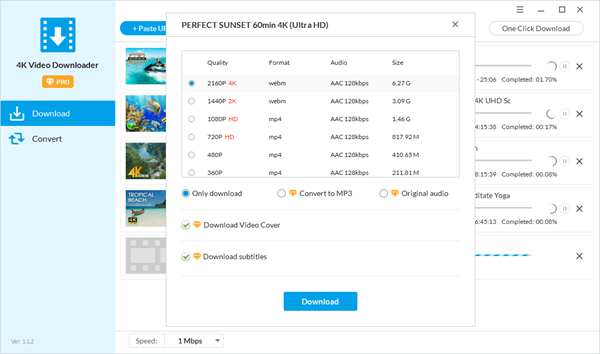 Which MP4 Media Player Do You Like the Most?
You probably know what you are looking for by now. If you're still confused, I'll tell you what you should go for. So, the first question is if you're a Mac or Windows user. If you're a user of the former and don't require a wide range of video formats plus you need a good and friendly user interface too then, I'd suggest you go for Mac's very own QuickTime Player. If you need to have more features and are okay with a bit of a non-friendly user interface, then you could for SMPlayer or RealPlayer as well.
As for the Windows 10/7/XP user, it's a really difficult choice for you guys as there are many best free MP4 video players to choose from. First off, if you're fond of a bunch of versatile features plus GUI, SM Player could be your choice. If you need to go with the famous ones and want each one of your formats supported, VLC or GOM Player could be your go. However, if you want to keep it simple and don't want to clog things up, Kantaris could be a good choice too.
What's more, if you are a teenager and mostly use your media player for watching movies or TV shows and often struggle with finding subtitles and such things, ALLPlayer could be the place you'd like to end up at.
Lastly, if you have a low-end computer or lack disk space but still want to enjoy all the features, then go with MPlayer without having any second thoughts.