8 Best Free Video Downloaders to Download Videos from Any Website
Are you looking for a tool that will help you save videos for any website for free? Then you have come to the right place! Here, we've put together a series of the most popular and reliable video downloaders, just use one of them, and you can easily download videos from YouTube, Facebook, Twitter, Instagram, Tumblr, Vimeo, Dailymotion, Veoh, Metacafe, and other sites.
The best option when you want to download videos from the website, Jihosoft 4K Video Downloader is a professional video downloading software designed to help users download videos from online websites like YouTube, Facebook, Instagram, Twitter, etc. In addition to downloading videos, it can also be used to download entire YouTube channels and playlists, convert videos to MP3 audio, download subtitles, covers, and more.
This free video download will also provide you with incredible overall quality when it comes to the actual video download itself. For those looking for the best quality, you will find this a potentially leading option. With 4K and 8K Ultra HD video resolutions, you don't have to deal with grainy and unclear footage. Now, let's see how to download videos from a website with this program:
Step 1. Download Jihosoft 4K Video Downloader to your computer and install it as prompted. You will need to register with a registration code or use the free trial option.
Step 2. Go to the website of your choice, find the video you want to download, copy its link, and paste it into the program by clicking the +Paste URL(s) button in the top left corner of the screen. You can paste multiple URLs at once.

Step 3. After the program has analyzed the video address, you'll be able to choose how you want to download it. You can choose from the options on video only, MP3 conversion, and the full original audio download along with the subtitles and cover. When you are ready, click on the Download button.

Step 4. The video will start downloading. When completed, you will find it in the Finished section. From here, you can play the video directly or convert the video to a different format such as MP4, MOV, AVI, or MKV.

This is a unique option to save video from a website. An add-on to Google Chrome, this works by installing directly into your browser so that you can locate a video on the web page and then click on the Download button in the add-on to download it directly to your computer. Fast and effective, it is great for a streamlined process.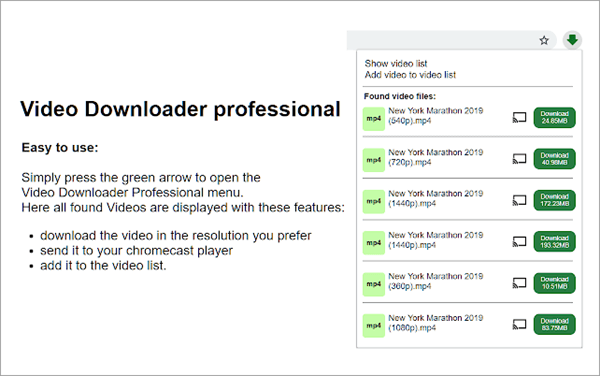 Similarly, you can download video from a website on either Firefox or Chrome with this extension. You can click at the top right of your browser (once installed and enabled), and that will show you what videos are available on a page to download. You simply click on the ones you want to save to your computer.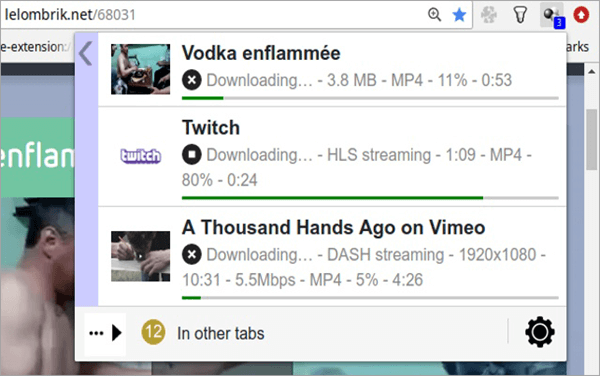 A traditional free video download site like this will allow you to save a video from a website just as easily as copying and pasting the link to the box at the top of the page. If you are saving for the first time, it's a good idea to check the list of website names first and then see how to download and save files directly from these spots.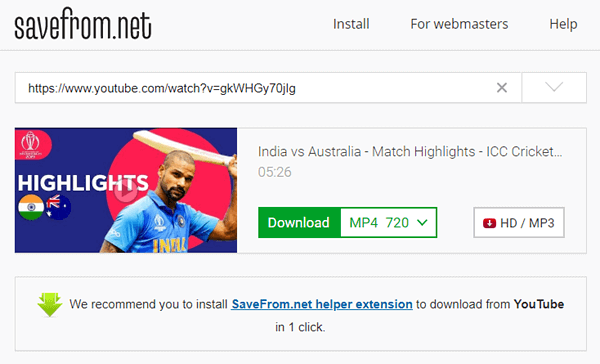 You can download videos from any site with VideoGrabber. One of the cool features about this is that you can use the browser window or you can download the app to be able to make it work from your other devices. You can choose from the options of grains the video online, converting the video to a format of your choice, and even recording your screen so that you can use the video for whatever purpose you need it.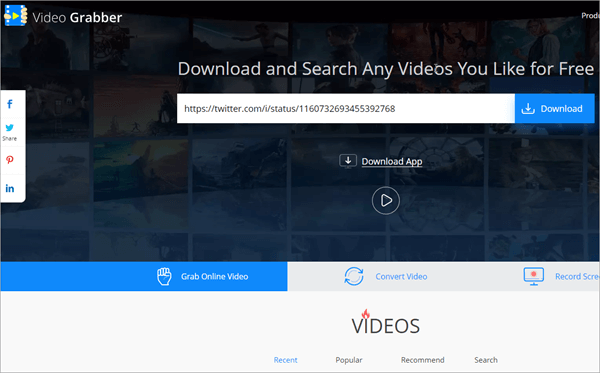 Another leader in free video download sites, this will allow you to convert videos from a lot of your favourite websites, including YouTube, Instagram, Facebook, and Vimeo. You can convert and download to a selection of formats including MP3, AAC, OGG, M4A, WMA, FLAC, WAV, MP4, AVI, MOV, MPG, FLV, WMV, and M4V.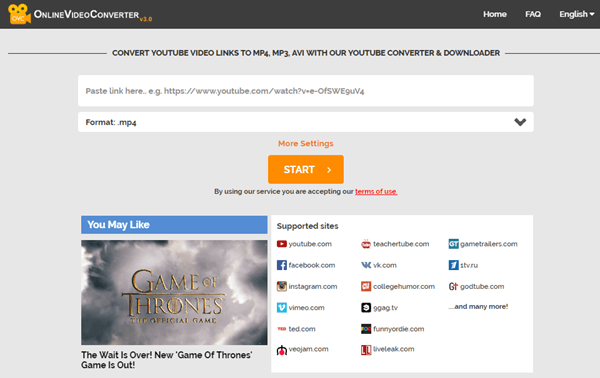 To also work along the same lines as the straight-forward downloading websites, Apowersoft works by simply pasting the URL to the website, clicking Download and then choosing the right output format so that you can get the one that you want. This works with all of the big-name browsers, too, so that you don't need to use an entirely different browser for it.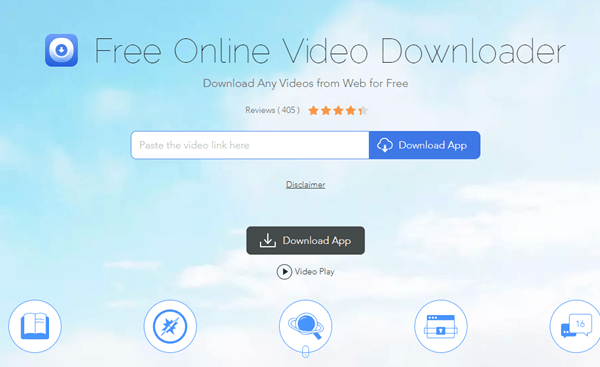 Lastly, Catch.Tube is one of the hybrid video download sites that allows you to paste a URL and download the video as needed simply, or you can enjoy one of the new streamlined browser extensions that allow you to simply download it directly from the page with no copy and pasting required.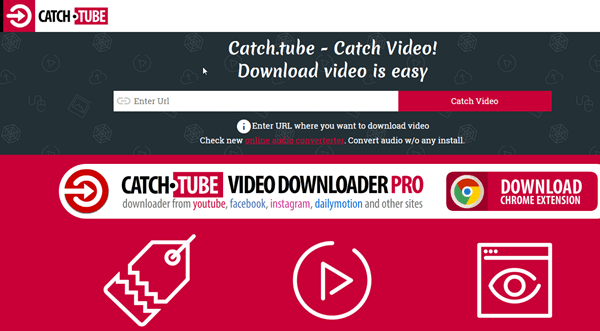 Which Method Do You Like the Most?
When you are searching for how to download videos from any website, one of the most important features to focus on for your needs specifically is what, exactly you are going to need to make video downloading work for you. Not only does this include details such as browsers, but it also means that you need to choose the downloading website that is going to make the most sense for you and your downloading needs.
If you like the idea of copy and posting a link and then choosing from a wide selection of options, you may find Online Video Converter is the best. If you like the idea of high-resolution videos and the idea of using a program directly on your computer, Jihosoft 4K Video Downloader is probably going to be the leading option for you.
When you enjoy the idea of relying on an extension directly in your browser, Video DownloadHelper has got a lot of perks, as does Video Downloader Professional. When you want the best of both worlds so that you can go back and forth depending on your needs, Catch.Tube is going to be a practical option.
Where and how you download videos from websites for free depends on the way that you find is the most convenient for you as well as both input and output expectations. The goal, now, is to go through the top 8 options above and see which one is going to be the most practical for your requirements.