7 Effective Methods to Fix YouTube Playback Errors in 2020
Being identified as the world's largest online video streaming platform, YouTube is almost impeccable in every respect. However, it still has some flaws. So if you receive a "YouTube playback error, please try again later" notification when playing a video, please don't worry, as this is a common problem on YouTube, and you can see that most of the forums and Q&A sites have been flooded with topics on this issue.
Typically, you can refresh the page on your web browser to check if the issue is gone. If this method does not work for you, please read on to find out how to fix YouTube playback errors quickly.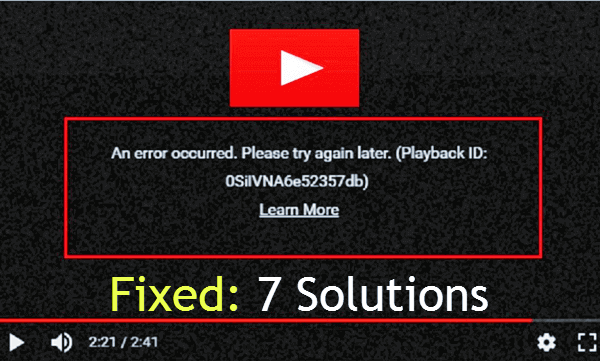 Solution 1: Sign out your Google Account from YouTube
The first solution we recommend to you is to sign out of your Google Accounts from YouTube. The reason for listing this option is that sometimes there are some errors in the synced data of your Google account, which prevents YouTube from working properly. When you log in again, the YouTube playback error will be solved immediately. This solution has the highest probability of working for our users, and we hope that it will surely work for you as well. If not, please switch to the next one below.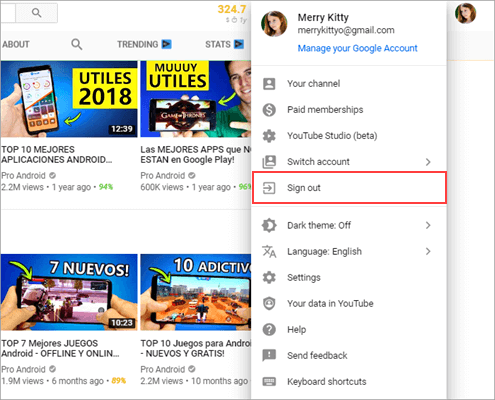 Solution 2: Uninstall YouTube and then re-install it again
This method is mainly suitable for mobile phone users. If you find that YouTube videos are not playing, you can uninstall the YouTube app and then re-install it on your device to get rid of this issue. At the same time, it is suggested that you try to make all the applications present in your phone updated so that no issue will cause obstructions in the functionality of the apps.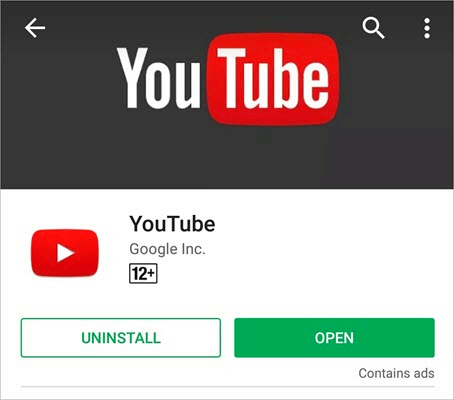 Solution 3: Check the data connection on your phone
Another common reason behind YouTube videos not playing is the weak Internet connection used when streaming on YouTube. To get rid of this problem, you need a stable internet connection. If you don't have one, you must contact your ISP (Internet Service Provider) to resolve this issue.
Solution 4. Change the video resolution while streaming
If a playback error occurs while streaming online on YouTube, you can try to troubleshoot this issue by changing the video quality from the option available at the bottom right corner of the display screen. Sometimes the video may not support the quality we set. At this time, you just need to change the video to the right quality, and the YouTube playback error will be solved quickly.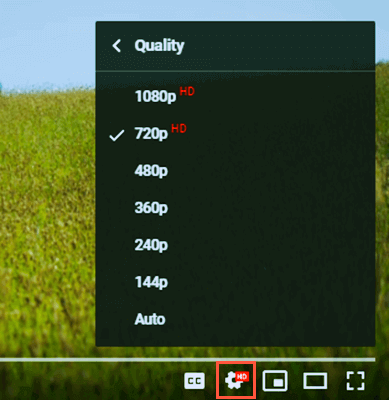 Solution 5: Clear all the data like cache, history, cookies from Browser
If there is some corrupted information stored in the cache memory or in the web browser's cookies, you will have trouble playing YouTube videos. The quickest way to fix playback error on YouTube is to clear all data, including cache memory, cookies, and history data from the browser. You can achieve this task by accessing the History window of your web browser to clear all the data if you are using a PC. And for the users who are using phones, they can achieve the same by navigating to the Settings menu to clear all the data of YouTube under the Applications section.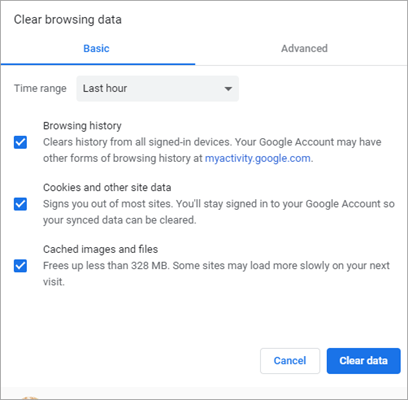 Solution 6: Update the YouTube application to the latest version
If the YouTube videos not playing issue is getting in the official app of YouTube in the iPhone's or Android phones or any other phone, then you can update the YouTube app from the Google Play Store or from the App store to counter this issue. Sometimes, the outdated version of an app leads to getting an issue that is not certainly supposed to happen with it. So, updating the app to its latest version will definitely do the job for you. Updating an app to its latest version will also bring some more new and exciting features. So, go ahead and update the YouTube app to the latest version now to fix the YouTube Playback issue.
Solution 7: Disconnect hardware acceleration in flash player
Disable hardware acceleration in the flash player is one of the best ways to fix playback errors on YouTube. All you have to do is right-click on the video in green screen > tap on Settings > Find Enable Hardware Acceleration and uncheck it.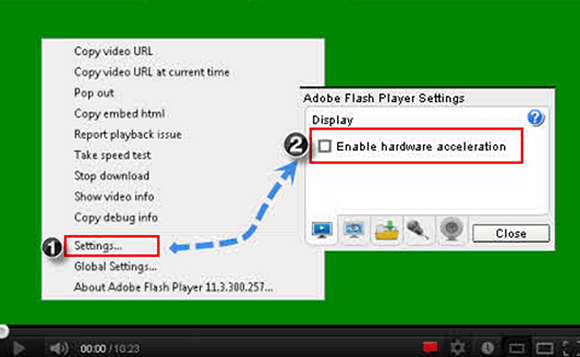 How to Download YouTube Videos for Offline Viewing
Now that you've learned how to fix YouTube playback errors, you may also be interested in how to download videos from YouTube to your computer. As you know, playing YouTube videos online requires a lot of data and time. If the network is unstable, it can also cause the video to jam or buffer, which is very annoying. In contrast, watching videos offline is preferable.
If you do not know how to save videos from YouTube, please give 4K Video downloader a try. It is a professional YouTube video downloader developed by Jihosoft Studio that enables users to download videos, playlist, and channels from YouTube and other video sharing sites quickly. Here is a simple guide on how to use it:
Download and install the 4K video downloader
Run the program and enter into the main interface
Copy a video URL from the YouTube site
Paste it in the program and wait for analyzing
Set the video resolution and other quality
Click the "Download" button to begin the process
After completed, play the video on your computer directly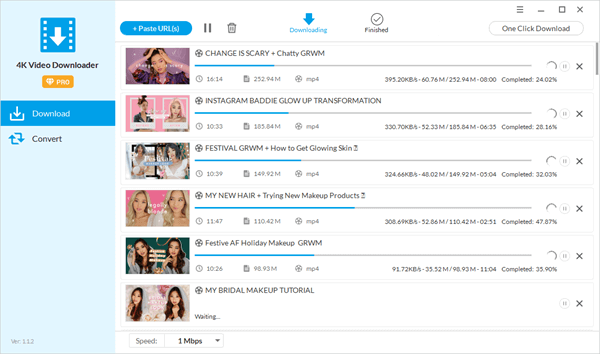 Conclusion:
We hope that these solutions that we have suggested will do the job for you. If you have some more recommendations, then kindly reach us to share it with us. We will update this list if we think that your recommendation is helpful for our users. You can comment below or can reach us out through Email. And till we get some more updates about this issue, kindly read our other hot topics on our official website.