5 Best Chrome Extensions to Download YouTube Videos in 2019
If you find a favorite video on YouTube, you will definitely watch it over and over again, and even want to download it for permanent storage.However, watching videos online requires a lot of traffic and a stable network environment, especially when watching a 4K video. Moreover, to protect the copyright of the creator, YouTube does not allow users to download videos from its platform, unless upgrade to the Premium version, which costs $11.99/month. For most people, this is very expensive. So, is there any way to download videos from YouTube for free?
In order to meet the needs of users, there are many online websites and video download apps that provide such needs. We have shared 10 of the best online YouTube video downloaders before, and today we will continue to share the 5 best YouTube video downloader chrome extensions.
Downloading YouTube videos using the plugin is one of the most widely used methods. These plugins work very simply. You just need to install any one into Google browser, then enable it, it will appear when you watch the video, you can download the video directly through the extension.
The first YouTube video downloader chrome extension in today's article is Addoncrop. A simple plugin that allows you to download videos from YouTube with a straightforward process.
All you have to do after adding Addoncrop to Chrome browser is clicking the new Download button that you will find below the video, then, you will find the available formats and resolutions you can get your video in, and you can even select the period that you need to download so you don't have to download the whole video to watch a few seconds.
Addoncrop also allows you to convert any YouTube video to MP3 to listen to it when you are on the road or to make your ringtones from your favourite songs.
The chrome extension downloader supports resolutions up to 4K and starting from 144p, along with the ability to download videos in different formats including MP4, FLV, WEBM, and 3GP.
That's not all, as Addoncrop offers you many other options to optimize the experience of watching YouTube videos, including screenshot button that allows you to take an instant screenshot of any shot in videos, remove Ads option to watch videos without in-video Ads or banners, disable annotations to watch your video in a pure screen without any annoying pop-ups and more.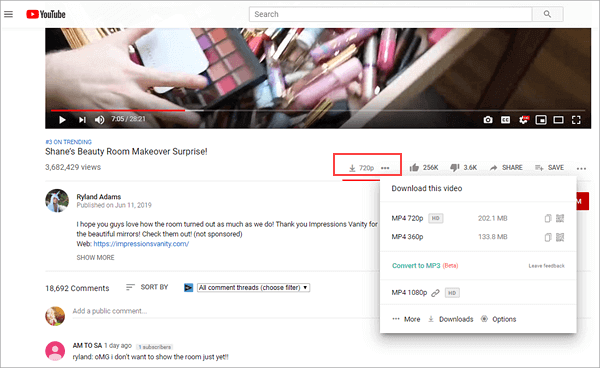 YouTube ByClick is one of the best Chrome extensions for downloading YouTube videos. With it, users can not only download videos from YouTube, but also download videos from Dailymotion, Vimeo, Facebook, etc.
Also, YouTube ByClick allows you to download videos in many different resolutions and formats including MP4, AVI, MKV, 3GP and others with the ability to convert videos into audios and download them in MP3, AAC, M4A or WAV formats.
After installing the YouTube video downloader for Chrome browser, you will get an automatic detection pop-up that allows you to download any video just by clicking on the green Download Video button, or to download it as audio by clicking on Download MP3.
Also, YouTube ByClick allows you to download a full playlist of videos by just pasting the link of it to the addon window with the ability to exclude any video you want and to select the format and quality of every video alone or them all together.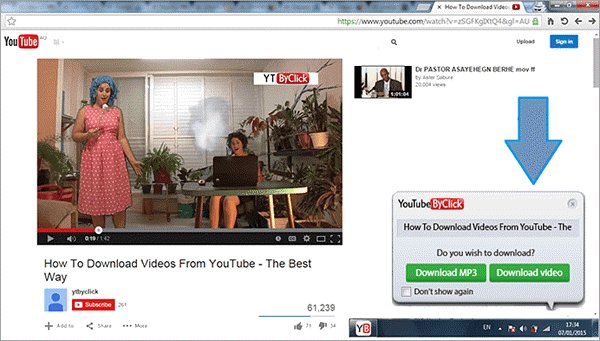 Video Downloader Professional is another great Google Chrome extension to download YouTube Videos with no effort at all.
After downloading and installing the YouTube Video Downloader for Chrome browser, all you have to do is press the green arrow to open the Video Downloader Professional menu, which will give you multiple resolutions starting at 1080p, while showing you the size of each resolution, and then click Download.
You can also send your videos to your Chromecast player, Android running TV or Google Home device to watch it on a bigger screen, and you can add the video you want to your Videos list to watch it later.
The best thing about the YouTube video downloader chrome extension is that it also supports Vimeo, meaning that you will be able to download videos from two websites and not only one, and it supports 6 languages.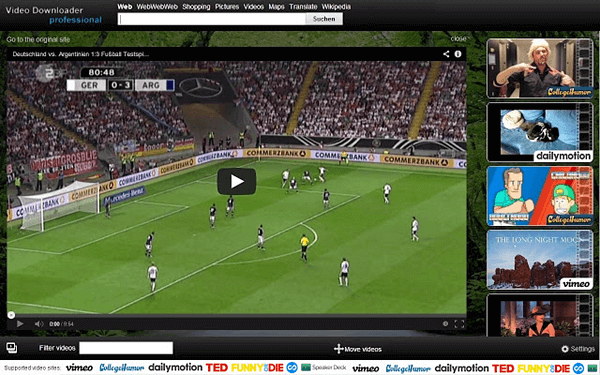 Flash Video Downloader is just like Video Downloader Professional as it shows a download icon that allows you to easily download any video or flash video from almost any website, including YouTube, Facebook, Fly Video, and more in many different formats, including the popular MP4 and WEBM formats.
Flash Video Downloader is simply one of the most accessible tools to use as it automatically detects the videos shown on any page and once you click on its button in the upper right corner, it will show you all the available videos that you can download along with their sizes.
This extension also allows you to download audios with no skills at all, and it's free with no Ads and with 2 languages supported.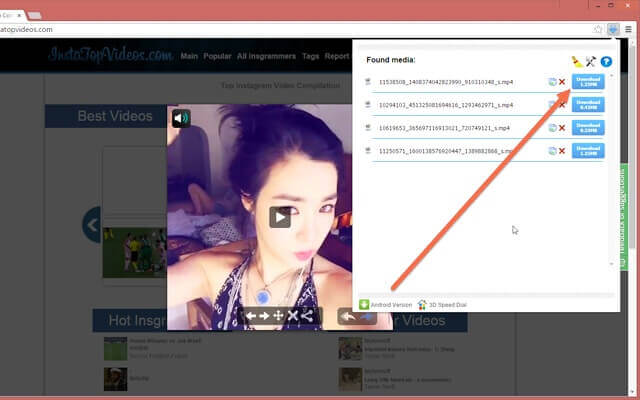 The latest Chrome Extension to download YouTube Videos in our today's article is Download YouTube Chrome.
This extension is one of the simplest addons that allows you to download YouTube videos by just clicking on the resolution and the format you want, which you will see below the playing videos on YouTube.
The installation process is just more complicated than the other tools but it still an easy one.
After downloading and extracting the .zip file, copy and paste "chrome://extensions" in the URL area in your Chrome browser, check Developer Mode, click Load Unpacked Extension and then locate the extracted file to add it in your browser.
After then, you will find the simple text buttons below the videos you watch on YouTube, and the downloading process will start just after clicking on any of them.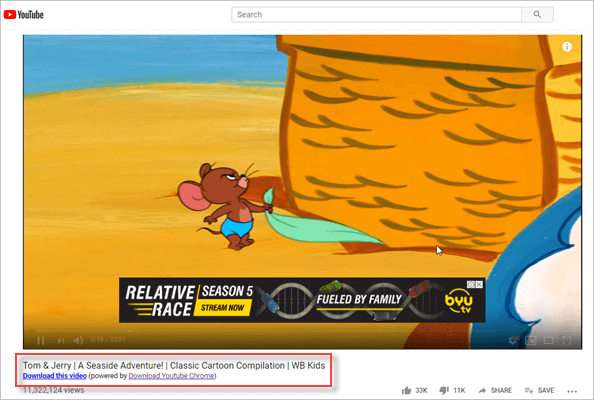 Jihosoft 4K Video Downloader is a simple but professional tool that allows you to download videos from most websites, such as YouTube, Facebook, Instagram, Twitter, Vimeo, Dailymotion, Reddit, Bilibili and more. In addition to downloading video, it also has a video conversion function that supports converting video to MP3, M4A, MOV, MKV, AVI, and other formats. The best part of this program is that it allows users to download multiple videos and the entire playlist at once, which is very time-saving for those who want to download the full episode.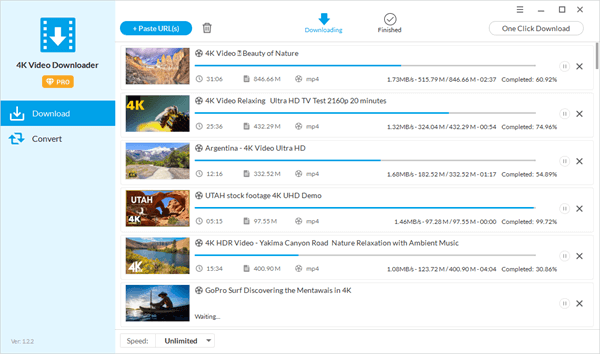 Conclusion
The above mentioned are the five best extensions to download YouTube videos. With this list, all the problems and struggles you may face when you try to download a video from the internet to watch it offline are solved. Just select the best option for you wisely, and don't forget to share this article with your friends and family to let them download whatever they want and whenever they want without any difficulties.
However, it should be noted that the plug-ins have very limited functions. For example, they only allow you to download one video at a time. The quality of the downloaded video is only 720p in most cases, and you cannot download subtitles. So if you want the fastest speed and the best quality to download your favorite videos, the best way is to use the Jihosoft 4K Video Downloader software.