What to Do When You Forgot Apple ID Password?
Apple ID is of great importance for its powerful functions on accessing Apple services, including the iTunes Store, App Store, iBooks Store, iCloud, iMessage, Apple Music, Apple News or Podcast. Therefore, it is an intractable problem when you forgot Apple ID password. However, you are lucky to see this post, which will tell you how to reset your password easily and give you practical tips on Apple ID.
Apple ID Password Reset
If you are blocked out of Apple services due to a forgotten Apple ID password, you can solve this problem with ease by resetting your password on website. Here is how:
Step 1: Click here to enter the password reset page on your browser.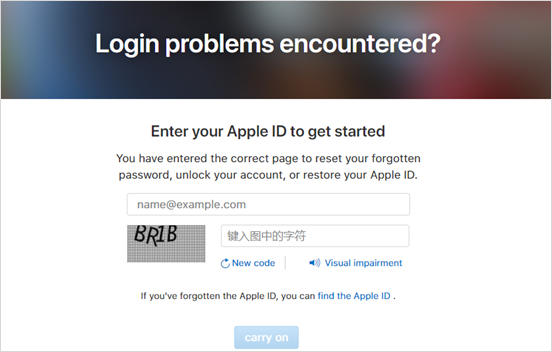 Step 2: Enter you Apple ID account and type the characters shown in the image in default format. After that, tap "carry on".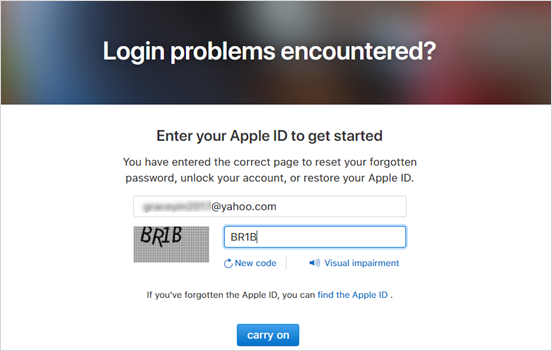 Note: In addition to get code in the image, you can click "Vision impairment" and then enter the code you hear as well. If you can't see or hear the code clearly, you can tap "New Code" to get another one.
Step 3: Choose one of the following ways to operate according to the onscreen steps appeared on your browser.
1) Reset with two-factor authentication
If you have enabled two-factor authentication/double certification on your Apple ID, you can reset it with steps below:
a. Confirm your trusted phone number.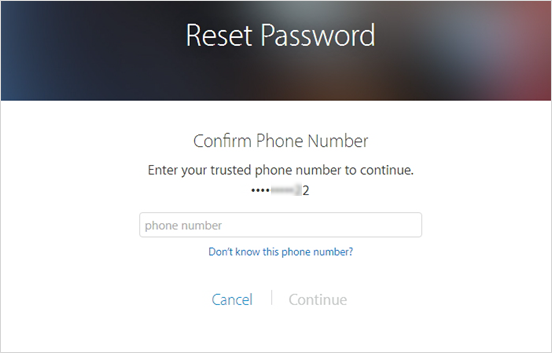 b. Use the trusted phone number to get the Account Recovery code sent to it and begin the account recovery.
2) Reset with email and security questions
If you haven't enabled two-factor authentication on your Apple ID, continue the steps below:
a. Choose "Reset Password" and click "Carry on".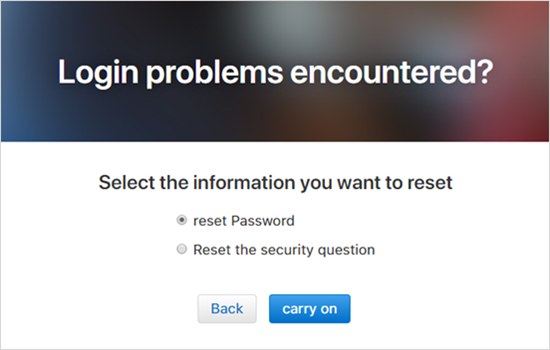 b. Select one of the two ways in which you want to reset your password and then move on.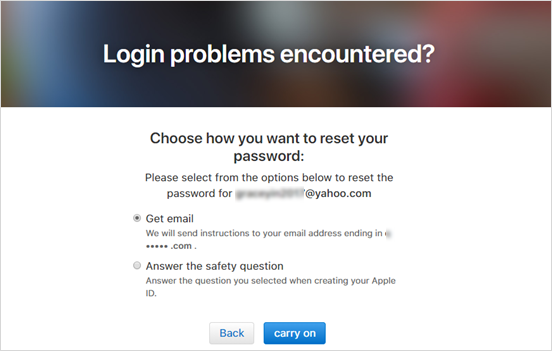 c. Follow the guidance shown according to your choice to reset your password.
Actually, in addition to resetting your password on website, you can reset your password using an enabled lock screen password or account password on any iPhone, iPad, iPod touch, or Mac that's trusted. You can see more details here.
Tips You Might Want to Know: How to Delete Apple ID
Sometimes, you may want to delete Apple ID on your device while you are under such circumstances:
You inherited a device with somebody else's account
Your device keeps asking for the password to the wrong Apple ID
You want to change other Apple ID account of your own
Delete/Sign Out of Apple ID on your iOS device:
Go to Settings > Scroll down and tap "iTunes & App Stores" > Tap the Apple ID button at the top of the screen > Tap "Sign Out".