What is XAVC and How to Open XAVC Files
What is XAVC
Although being a new recording format introduced by Sony, XAVC has been widely adopted now. Long GOP is a high-efficiency codec to serve more widely the requirements of the professional market, which XAVC-S employs the MP4 wrapping to serve the consumer market. Typical CineAlta cameras that support XAVC include Sony PMW-F55, Sony PMW-F5 and more.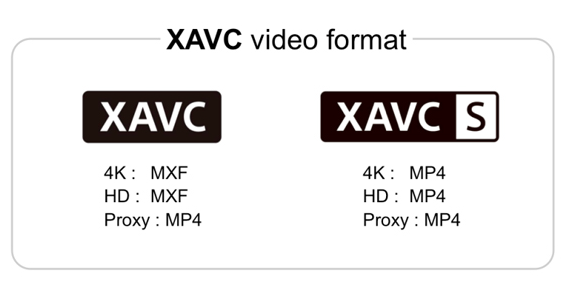 Sony XAVC supports the following content formats:
– 4K, HD and Proxy resolution
– MPEG-4 AVC/H.264 video compression
– 8-bits, 10-bits and 12-bits color depths
– 4:2:0, 4:2:2, or 4:4:4 chroma subsampling
– up to 60 frames per second (fps)
How to Open XAVC Files
1. XAVC Viewer: Content Browser
Content Browser is an all-in-one clip management application that can be used with the latest portfolio of Sony camcorders and decks. In the latest version, XAVC/QFHD support is added.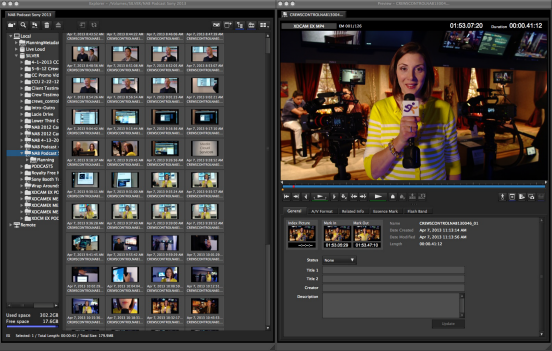 2. XAVC Software Support
Software that support XAVC codec include Adobe CS6, Avid, Grass Vally, Final Cut Pro X, Quantel, Rovi MainConcept SDK, Sony Vegas Pro 12, Assimilate, Codex and more.
3. XAVC Plugin
XAVC/XDCAM Plug-in for Avid (PDZK-MA2)
This AMA plug-in provides support for XAVC and XDCAM / XDCAM EX files in Avid Media Composer, Symphony and NewsCutter products, allowing viewing and editing capability. Download Link >>
XAVC/XDCAM Plug-in for Apple (PDZK-LT2)
This Camera Import Plug-in provides support for XAVC and XDCAM / XDCAM EX files shot on Sony SxS card, allowing viewing and editing capability in Final Cut Pro X. Download Link >>
4. XAVC Converter
To make your XAVC files playable and readable by most portable devices and applications, you can use a decent video conversion application to convert XAVC footage to a wide range of popular videos like MP4, MOV, FLV, AVI, WMV, 3GP, M4V, DV, etc. Jihosoft Video Converter is recommended to you here. After the conversion, you can:
– enjoy XAVC files on iPhone, iPad, Galaxy S4, Galaxy Note, HTC One, and more
– edit XAVC videos in Windows Movie Maker, Sony Vegas, FCP, Premiere Pro and more
– play XAVC in common media players such as QuickTime Player and Widows Media Player