19 Best Free Online Movie Streaming Sites No Sign Up in 2019
A lot of people find movies to be the suitable media for them to escape from the monotony of their daily lives and seek solace in movies. If you are a movie buff, you must always be looking for something new to watch. However, not all the movies are available for free and you may not be willing to spend a few extra bucks to watch a movie.
What if you are told that you can watch any movie you want absolutely free of cost? There are a large number of websites for you to stream movies online. From these websites, you can easily watch any movie you want without paying a single penny for it. These websites feature a range of movies, whether new or old, in full HD quality. You don't have to get yourself registered. Given below is a list of the best 19 sites to watch movies online for free in 2019.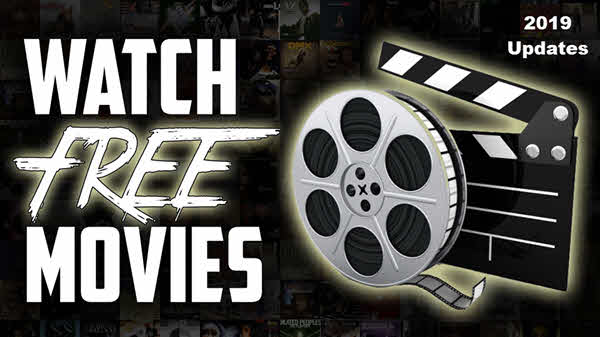 Tip: To find more movies to stream online for free, then you can refer to the best 5 movie streaming sites like Afdah in 2019. But if you want to download your favorite movie for saving, then you can visit the best 6 YTS alternative torrent sites in 2019 to complete this job! After that, if you need to capture a certain segment of the movie as a small video, then you can use Jihosoft Video Converter to split one large video into smaller clips with some special effects.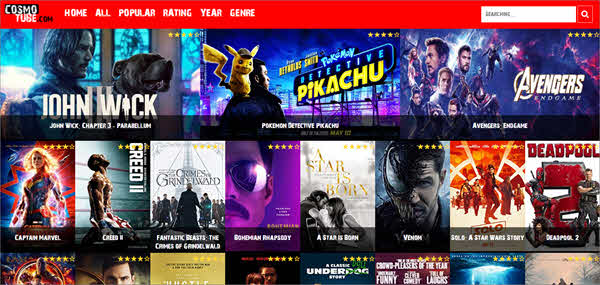 This one tops the list. Cosmo Tube is a website where you can stream movies online for free and watch any movie you want with great ease. The website is easy to use and hustle-free. All you have to do is to go to the website, browse the movie which you want to watch, click on the movie and there you go! The movie will start playing. Another essential feature to note about Cosmo Tube is that the movies are easy to find; you don't have to search for them. All the movies are organized and sorted according to the year of their release, their genre, popularity, and other factors. This website also has provision for ratings which serve as recommendations. Each movie comes with a little description which helps you make your choice easier.
This website offers the latest movies in top-notch quality. The best thing about this website is that here you will find movies which are currently running in theatres as well. Your favorite movie is now just a click away. Not only movies but New Movies Online also offers you a selected range of books and series as well.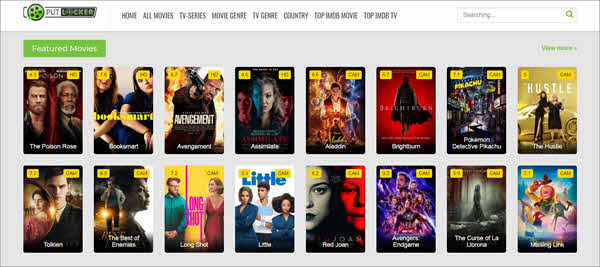 Putlocker is another website that allows you to enjoy watching movies online without having to pay any money for registration. Here, you will come across all the movies sorted carefully based on the year of their release, country, genre, alphabet, and other factors. The movie page has important details about the movie. While watching movies on Putlocker, you can enjoy a seamless movie streaming experience.
This website has the latest database of all the movies which are new. This is another free movie streaming site with no sign up so that you can start watching movies right away. The website is simple to use. There is a top menu from which you can filter the movies that you are willing to watch based on their popularity, genre, and date of release. If there is any specific movie that you have in mind, you can search for the movie from the search bar at the top and you are done. The movie you have been looking for will be right in front of you.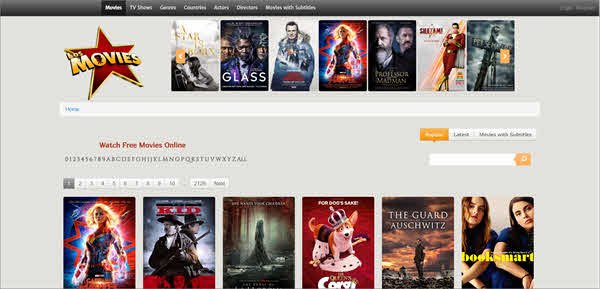 This is a renowned website that is known for providing free movies online. This website offers you an experience that is clutter-free. All you have to do is to search for the movie which you want to watch and you are good to go!
This website lists all the movies right after 2-3 weeks of their release. If you want to use this website, you don't have to sign up or pay any registration fee. All the movies are available in HD quality. This website also makes sure that viewers can enjoy a clutter-free experience, i.e., it eliminates the disturbance caused by advertisements.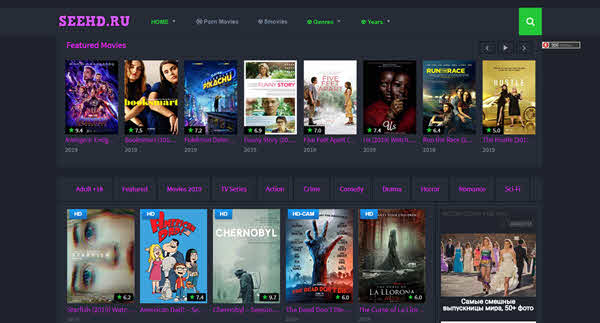 Although this free online movie streaming site cannot offer you all the latest movies right away and is a little slow, the website makes sure that it doesn't compromise on the quality. It only provides the HD versions of movies. You can enjoy watching full movies without having to sign up or pay any registration fee.
This website is a favorite of many viewers. It allows users to watch TV shows and movies without having to take any extra effort of signing up or getting themselves registered. The website is updated from time to time with the latest shows and movies.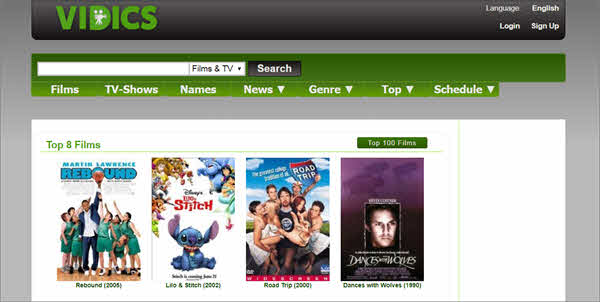 For those who cannot find their wanted movies anywhere else on the internet, Vidics is the best choice. This website will not let you watch the movie directly through its own website. If you search for a movie, the website will provide you 8-10 links which have been taken from different sources. Choose the link from which you want to watch the movie. None of the websites will ask you to sign up or register. If you can't access this website sometimes in your area, you can still turn to the greatest 23 alternatives to Vidics in 2019 instead!
SnagFilms is a cool website to stream movies online which features all the best movies of all times. Get ready to watch any movie online without signing up or registering.
If you want a simple and free movie streaming experience, PrimeWire is one of the best websites. It is a trustworthy source. The movies here are devoid of any spam ads and users don't have to go through the trouble of having to sign in or register.
12. Wowmovies
This website uploads new movies almost every day. People access this website to watch free movies online without any signing up or registration.
13. Alluc
This is a portal that enables you to watch movies online for free. All you have to do is to search for the movie that you want to watch. Alluc will provide you with the links from which you can watch the movies.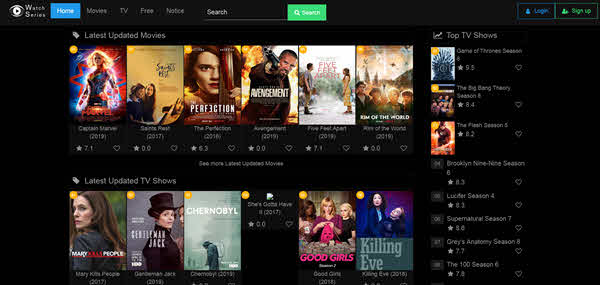 This website allows you to watch TV shows and movies online without registration.
Sony Crackle is a standard site that provides users with movies and other TV shows online for free. You can keep enjoying the trending TV shows and movies for free.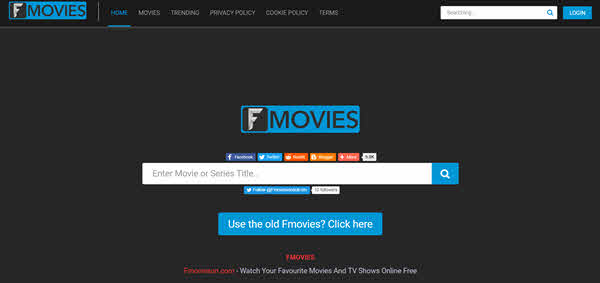 This is one of the most decent websites letting you stream movies online for free. This site frequently gets updated with all the latest movies and TV shows. You can watch movies and TV shows without having to sign up or register. Here we also provide for you the best alternative sites to FMovies in 2019 at which you can have a look!
This website, although new in the market, is doing a commendable job in the field of websites that are providing online free movie streaming services. This website helps viewers watch full-length HD quality movies without any registration. It also provides details of the required data like the plot, IMDB rating, title, star cast, reviews, and so on.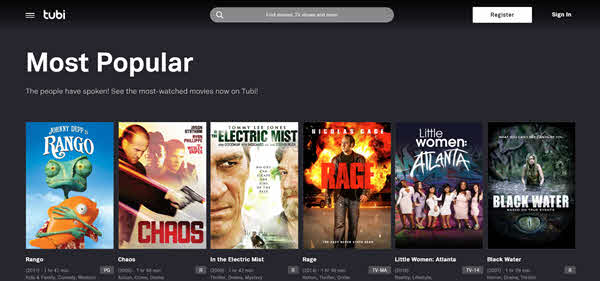 This free movie streaming site with no sign up provides the facility to watch all the latest TV shows and movies on Android, Apple TV, Desktop, Roku, and other services. The services offered by this website are absolutely free. All you have to do is to fill a small registration form. You can, however, choose to skip the login part by simply logging in through your Facebook account.
If you are looking for a source which will enable you to enjoy all the latest movies and TV shows in full HD, Amazon Prime Video has to be your choice. The registration comes with a free trial period of 30 days during which you can enjoy all its benefits without paying.
Conclusion:
These websites to stream movies online will help you enjoy a seamless movie experience without having to pay for anything. Have you got your weekend plans sorted? Once you access any of these websites, you can enjoy your favorite movies according to your convenience and preference. Unwind yourself by diving deep into the virtual world of fantasy, horror, thrill, romance or anything you want.